PSB Alpha P5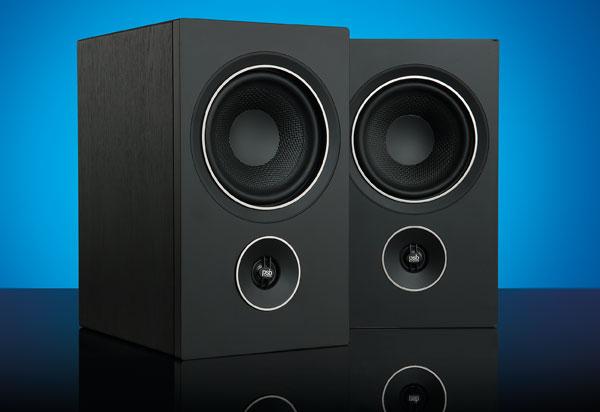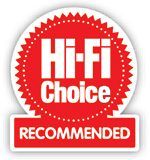 You may find this a little hard to believe, but I'm not at all disheartened when yet another plain black budget 'bookshelf' speaker rolls in for review. I don't mind that it doesn't have exquisitely chamfered corners, 28 coats of piano gloss lacquer, NASA-certified binding posts and a shade of grille colour created by a celebrity designer.
I'm more titillated by the notion that, faced with the opportunity to do something a bit tasty for around £300, its maker may have got its aesthetically under-promise/sonically over-deliver act into gear. The modestly dimensioned cardboard packaging that contains PSB's Alpha P5 has hardly hit the carpet before it's pressed into service on the end of a Cyrus ONE integrated amp (HFC 420) and Cambridge Audio CXN V2 network audio player – up to then connected to £499 Dynaudio Emit M10 standmounts (HFC 436). Back in January 2019, a new, four-strong Alpha lineup was unveiled with the aim of carrying forward the same value/performance initiative, but utilising the very latest methods and materials. There are two standmount models: the £300 P5 I'm looking at here and the slightly smaller £200 P3. These are joined by the £600 T20 floorstander and for home cinema enthusiasts, the £250 C10 centre.
Bereft of unnecessary adornments it may be, but the P5 has a pleasing weight and neatly executed wood grain vinyl wrap finish. Up close, it isn't as conventional as it seems from a distance, either. For one thing, its two fixing-trimmed drivers are inverted so that the tweeter sits below the mid/bass unit in the belief that this arrangement results in better driver integration and sound dispersion, plus it comes with 'acoustically transparent' metal grilles.
Essentially a clean-sheet design, only the principle of having a rear-firing reflex port has been carried over from the previous generation Alpha. Everything else is new. The 133mm mid/bass driver uses a textured polypropylene compound for the cone, to minimise break-up and lower distortion when cone and suspension are at full excursion. Controlling this is a motor system employing powerful magnet structures and a dual-layer voice coil. Moving down and seated in the throat of a shallow waveguide – intended to smooth response at the crossover point and broaden the 'sweet spot' – the 19mm anodised aluminium dome tweeter isn't unusual in using a neodymium magnet to boost sensitivity and power handling, but its ferrofluid cooling (to combat dynamic compression at high volumes) is something commonly found in far more expensive speaker designs.
Sound quality
The previously in situ Dynaudio is a tough act to follow. Not least because it is nearly twice the price and famously clear, crisp and musically insightful – enduringly rewarding qualities you'd expect for the money.
Even with the most charitable outlook, such things are surely beyond the reach of the PSB. But the beauty of the P5 is it doesn't try to shadow a skillset popular among some more expensive standmount offerings. If anything, the PSB mirrors higher-end fare in its attempt to marry smoothness, warmth and refinement with a level of resolution, dynamic expression and soundstage cohesion that serves detail in a less forced manner and breathes a supple, tactile naturalness into music, which – while it might lack the kind of immediate 'hi-fi' impact that knocks you back on your heels – is a great proposition for the long haul.
I play some cuts from Sarah Jane Morris' Sweet Little Mystery and pretty soon I'm hooked. From the slightly whimsical Fairytale Lullaby, through the romantic, semi-whispered Couldn't Love You More to the glorious gospel-funk fusion of Head And Heart, the P5 breezes through the contrasting styles and tempo shifts displaying a fabulous facility for timbre and texture. All the while Morris' extraordinary voice and range – her signature smoky baritone decorated with the occasional brackish shriek – is carried with all its power, passion and colour intact and no trace of the wiry edge that can betray the presence of some less than gifted tweeters.
A tough test is provided by jazz vocalist Lizz Wright's Seems I'm Never Tired Of Lovin' You from the album Grace. It starts off warm and intimate, Wright's velvet vocal floating over a beautifully recorded piano, double bass, Hammond organ and assorted guitars. But it gets tricky when the Atlanta church choir add their exultant but densely stacked gospel schtick, which – while lifting the track's energy – does little for its sense of acoustic space. The result can dissolve into a rather grey and murky melange, but the PSB manages to avert such a fate, keeping the soaring climax clean and clear through the agencies of separation and dynamic discrimination.
Conclusion
These are very grown-up skills indeed for a £300 standmount offering. If ever there was a good reason not to judge a speaker by its cover, you're looking at it. The Alpha P5 might not possess the aesthetic allure of some, but it's smart enough and – when it comes to sound quality – it's the competition that should be worried. DV
DETAILS
Product: PSB Alpha P5
Price: £300
Origin: Canada/China
Type: Two-way standmount loudspeaker
Weight: 4.6kg
Dimensions: (WxHxD) 170 x 290 x 240mm
FEATURES
● 1x 19mm anodised aluminium dome tweeter
● 1x 133mm mid/bass driver
● Quoted sensitivity: 89dB/1W/1m (8ohm)
Read the full review in
October 2019 issue 454

SPONSORED VIDEO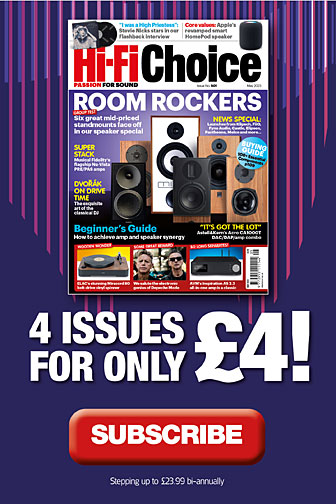 Inside this month's issue:

Wison Audio's exquisite Sasha V floorstanding loudspeaker, Origin Live Sovereign S/Agile turntable/tonearm, Final Audio ZE8000 true-wireless earbuds, Astell&Kern AK PA10 portable headphone amp, Aretai Contra 100S standmount speaker and an integrated amplifier Group Test