Raysonic CD128S - £1,850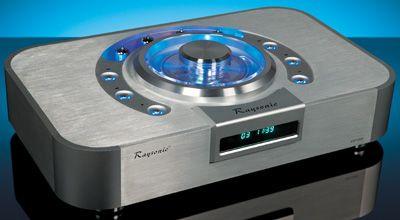 Ray of light
How many features can you cram onto a CD player? Raysonic's latest appears to have all the bases covered, says Jason Kennedy
The CD 128S is a brightly lit and styled-up player and just a glance at the back panel reveals that it has balanced and single-ended outputs, as well as digital in and outputs of all the key varieties.
More importantly, it's a fully balanced machine with a Class A output stage driven by no fewer than four triode valves, all this in a toploading aluminium chassis. It looks like an awful lot of hardware for the money. The question is, does the sound match the appearance?
Electric blue
Raysonic is a dedicated to valve electronics and has a wide range of amplifiers and a growing portfolio of CD players. The CD128S is its sixth model and sits just above the entry level. The distinctive styling of this player, and a number of other models, comes down to in-house metalwork fabrication (there is a photographic factory tour on the company's website that makes it look like a pretty serious operation by valve electronics standards, but there are no workers on the factory fl oor, and no grime either!).
The S in this player's name indicates that it's a variation on the older CD128 which doesn't have what are essentially digital preamp features found here. Not only does it have digital inputs, but it has a digital volume control as well and thus can be connected straight to a power amp or active speaker. The digital inputs include USB, so you can hook up your PC as well as audio sources, which gives it a degree of future-proofing that everyone should be looking for in a CD player today.
It's a high bling-factor design, thanks to the circle of control switches and output valves that are bathed in a wash of blue LEDs. Fortunately, for those of a sensitive nature, it's easy to switch the lights off so that you can focus on the music. The case is very stylish with its rounded corners and 8mm-thick aluminium construction.
What you don't see is that the transport has its own isolation system to keep its resonances away from the internal electronics and those coming from speakers away from the critical laser/disc interface, agitation of which is a prime source of jitter.
The top-loading aspect involves both an aluminium puck to clamp the CD and a lid to seal off the transport bay, which makes it a bit slow to change discs but is always going to be more reliable than motorised drawer systems.
Under the cover it has an AD 1955 decoder chip, which upsamples to 24-bit/192kHz with no option to avoid this particular process. It has some fashionable names on key capacitors: specifically Mundorf and Solen metallized polypropylene fi lm types. Incoming mains power is catered for by a C-core transformer.
Raysonic includes a warm-up function that slows down turnon, but enhances valve life as a result. Given the ease of access, it would not be diffi cult to replace the glassware and this would be an easy way of experimenting with the sound should the urge to tweak get the better of those that buy a CD128S. Just make sure the valves are matched pairs. The four 6922EH Russian valves supplied should give plenty of good service, however.
Heavy metal
This is an awful lot of fi ne metalwork for the price. Only Chinese-made products can hope to compete in terms of build, while the company that appears to offer the most alongside well-regarded sound is Shanling.
We wrote about the Shanling CD-T2000 (£1,985) in HFC 350 and it made a very good impression. It doesn't, however, have the AES/EBU and TOSLINK digital in and output socketry of this Raysonic nor such substantial casework, which gives the newcomer the edge on in terms of features. The balanced operation might give it the sonic edge, but that would depend on the partnering amplifier's ability to take advantage of the fact.
Unlike the majority of high-end players closer to home, the CD128S has a very nice all-aluminium handset, which can be used to directly access tracks, adjust output level (in very small increments) and select inputs among other functions. In the grand scheme of things this player faces stiff competition from all points of the audio globe. Another Chinese built machine, the Consonance Mini Droplet 3.1 (£1,995), also has a tube output but eschews digital inputs and balanced outputs in favour of variable oversampling and a 16-bit chipset.
Sim Audio, a Canadian company to the core, makes the CD3.3 at £2,200. This is a less fancy player that produces very engaging sounds from a 24-bit/192kHz convertor. The real contender, however, at this price is Naim's CD5 XS. It doesn't have the open fi nesse of this player, but produces a thoroughly engaging and powerful sound that drives the music like few players at the price.
Fresh ideas
The CD128S was played through a Leema Tucana II integrated amp and Bowers & Wilkins 802 Diamond speakers, a system that showed it as an open and airy-sounding player with no shortage of delicacy. We were particularly impressed by the texture of instrumental tone on an early instruments disc. The harmonics were brought forth in a distinctly fresh and lively fashion, while the tempo of the piece was marked out with a light precision that made for a strong sense of flow.
Further listening to a variety of discs enhanced this impression of a fast, lively sound, albeit one that's a little short on grip. The bass is not as heavy as we're used to with solidstate output stage equipped players and this takes a bit of getting used to, yet the presence of chewy lumps of synth bass on Cornelius' Fit Song, among others, suggests that it's quite capable of delivering fully textured, if not wholly substantial low end when the music demands it.
Its sound has a lot of the positive qualities of valves, more so than many glass-powered CD players we've encountered. Transparency through the mid and top is clearly in a higher league than the majority of alternatives at the price, but some will miss the sense of gravitas that CD can deliver so effectively. With a Mac running Audirvana Plus software to the USB input you get a very similar result, but better imaging, while the sax on Take 5 has rarely felt more breathy and alive in the room than it did with the Raysonic's conversion.
You get a similar result with both single-ended and balanced outputs and its qualities are apparent through alternative amplifi cation, too. We hooked up a NaimUniti one-box system to see how it matched from the opposite end of the spectrum and got a more grounded and beguiling sound, that worked extremely well with certain material, the jazzy work out at the end of Steely Dan's Gold Teeth being one such example.
Light fantastic
It makes a refreshing change to hear a player that, rather than compromising one aspect of the sound in order to achieve a normal perceived response, makes the most of the output stage's abilities in order to provide a sound that will divide opinion. It won't be to all tastes, but those that appreciate the timbre and air of acoustic instruments and voices will undoubtedly forgive its slightly lightweight balance.
It's a charming player and one that provides insights into the music that few at this price can. This, combined with its comprehensive array of features and impressive build quality, makes it a product that we're happy to recommend to those who look to the light.
LIKE: Open, transparent, dynamic, fast and fluid sound
DISLIKE: Some will prefer a more substantial sound and a less bling aesthetic
WE SAY: A change from the usual CD player balance that emphasises the strengths of the valves
DETAILS
PRODUCT:
Raysonic CD128S
ORIGIN:
Canada/China
TYPE:
CD player/digital
preamp
DIMENSIONS:
(WxHxD)
480x130x300mm
WEIGHT: 11kg
FEATURES:
• Analogue outputs: RCA phono, XLR balanced
• Digital outputs: coaxial, AES/EBU
• Digital inputs: coaxial, AES/EBU, USB, optical
• DAC: AD1955 upsampling to 24-bit/192kHz
• Valve complement: 4x 6922EH
DISTRIBUTOR:
Zepher Audio
TELEPHONE:
0845 5198823
WEBSITE:
raysonicaudio.com

SPONSORED VIDEO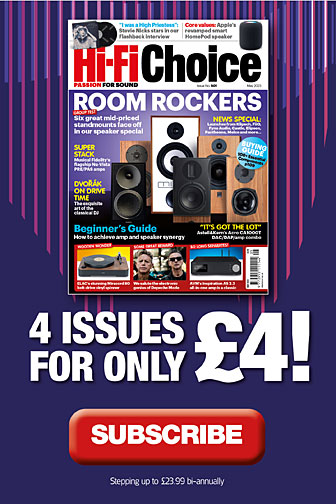 Inside this month's issue:

Wison Audio's exquisite Sasha V floorstanding loudspeaker, Origin Live Sovereign S/Agile turntable/tonearm, Final Audio ZE8000 true-wireless earbuds, Astell&Kern AK PA10 portable headphone amp, Aretai Contra 100S standmount speaker and an integrated amplifier Group Test