Rega releases new flagship Naia turntable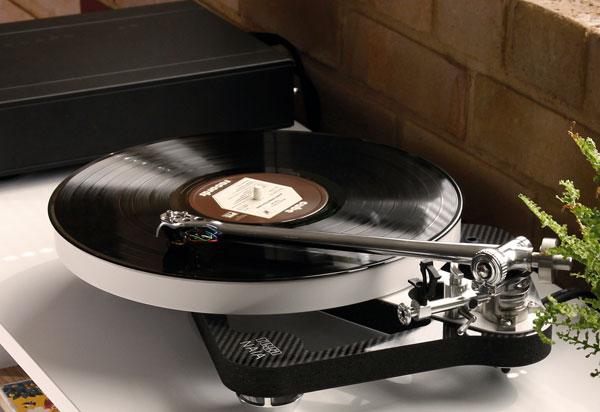 Rega has released its new Naia turntable, which it says takes its pioneering low-mass high-rigidity plinth technology to the next level using: "a Graphene-impregnated carbon fibre skeletal plinth with Tancast 8 foam core. This ultra-rigid structure is then strengthened further using two ceramic aluminium oxide braces, the same material used to create the redesigned, resonance controlled ceramic platter with improved flywheel effect and complex profile."
Naia features an RB Titanium tonearm designed to have the minimum of mechanical joints while using the stiffest materials in all critical areas. Rega claims this: "achieves near frictionless movement horizontally and vertically while having no measurable free play in the bearing assemblies". It uses a new one-piece titanium vertical bearing and titanium vertical spindle assembly. The recommended Rega Aphelion 2 MC cart is mounted on a hand-polished aluminium single-piece arm tube to keep mass as low as possible. This is completed with a Tungsten shaft and balance weight.
Naia employs a custom aluminium sub-platter with a spindle and central bearing manufactured from ZTA (zirconium toughened alumina) while the reference power supply boasts: "the ultimate in motor control stability, convenient electronic speed change, advanced anti-vibration control and user-adjustable, electronic fine speed adjustment to ensure total accuracy and control over the life of the motor".
Housed in Rega's latest custom-designed case, the reference PSU is designed to run the 24V, low-noise motor as quietly and as accurately as possible. The speed and control of the motor is achieved by using a DSP generator built upon a high-stability crystal. Rega says this device will divide the accurate square wave from the crystal to the exact frequency required to turn the platter at the selected speed.
"The DSP core will also generate a near perfect sinusoidal waveform to power the motor. Factory set vibration removal and fine speed adjustments are then made to the power supply to tune each motor for optimal performance."
Naia also makes use of a bespoke new rubber compound for its drive belt and features what the company is calling a "super lightweight" plinth combined with a ceramic top and bottom brace mounted specifically where the increased rigidity is required between the tonearm mounting and the main hub bearing.
Naia with no cartridge will set you back £10,000 or £12,500 with an Aphelion 2 cart.
Available to buy now, you can find out more about the Rega Naia here.

SPONSORED VIDEO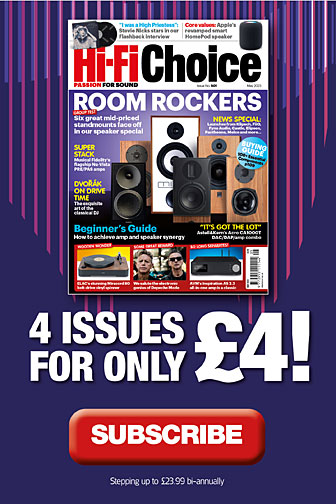 Inside this month's issue:

Klipsch R-50PM powered loudspeaker, DS Audio Grand Master Extreme cart, Astell&Kern A&futura SE300 portable music player, Elipson Legacy 3230 floorstanding speaker and our round up of the best music streaming services