Sonos Play:5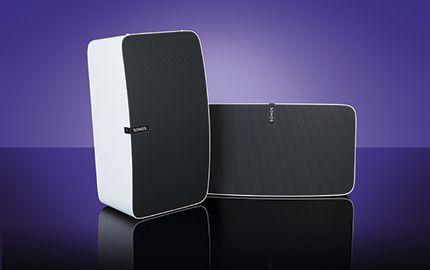 Sonos has captured the multi-room market but can its revamped Play:5 satisfy the ears of hi-fi enthusiasts?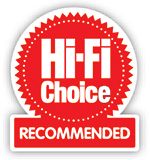 Despite huge success in the wireless multi-room market, Sonos has not always been that warmly embraced by audiophiles. That's partly because for hi-fi kit to work with its networked wireless speakers you need its Connect box, which has optical and coaxial digital inputs, plus RCA stereo phonos. And you'll need a phono preamp for your turntable. Then there's the matter of hi-res files, as it won't play anything over 16/48.
On balance, it could be said that Sonos is not especially hi-fi friendly, but as I revealed in our Insider Feature last issue, the company says it is serious about attracting discerning enthusiasts. It has even engaged the services of Abbey Road stalwart Giles Martin as its sound experience leader. The man behind the remastering of The Beatles' catalogue and producer of Paul McCartney's latest album has worked with Sonos' acoustic engineers and designers on the new Play:5 to produce a product worthy of being described as a "Wireless Hi-Fi Speaker" (writ large on the box).
When I spoke to Giles he seemed under no illusions about the task that faced him. On the one hand he hates the term 'audiophile', saying that: "Everybody should be able to listen to great music," and on the other he knows that there is a generation now that has little idea what good speakers sound like. But he believes the Play:5 is a real game changer, having been completely redesigned from the ground up to offer the best audio quality so far from a Sonos speaker. In other respects the Play:5 is no different to the previous model; meaning that – 3.5mm aux line-in aside – it's wi-fi that transports your tunes from your network router to the speaker. It's also still controlled using either a smartphone/tablet app or with a desktop controller.
Using an app is more long winded than a handset, plus there is the danger of problems whenever Apple or Google updates the OS, to say nothing of the inconvenience of somebody using the device for something as mundane as making a phone call (although a capacitive UI on the top of the speaker offers some rudimentary control).
It doesn't have to be that way. In addition to app and desktop control, the Bose SoundTouch wireless range has a separate remote, which I love for its six preset buttons that let you listen to saved stations, albums, playlists, tracks or artists. Still, at least Sonos has a dedicated desktop controller as well as the app, and in terms of integration with music streaming services it is hard to fault, whereas many rival wireless speaker apps are non-integrated so you have to switch from the control app to say Spotify or Deezer, which can cause confusion and problems.
The Play:5 has six synchronised, custom-designed drivers comprised of three identical mid-woofers in a linear array. On top of them are three tweeters, the outer two of which are angled to produce a wider soundstage than you'd expect from a single speaker. For real stereo separation, though, I opt to try a pair of speakers. When working as a pair you can orientate them horizontally for a more immersive room-filling sound, or vertically for a more intense sweet spot where two of the tweeters switch off and two are reduced. Everything is handled intelligently by the built-in DSP in conjunction with special orientation sensors that automatically initiate the adjustment.
The new speaker is much sleeker looking than the previous model, thanks in part to the edge-to-edge grille which has 60,000 holes in it. It's a sealed cabinet made from much stronger, thinner polycarbonate offering greater internal volume and better rigidity, which are required to handle the new model's greater power output (Sonos doesn't quote power figures, but designer Mieko Kusano told me it's three times more powerful than the previous model).
Gone are the external physical buttons of the original in favour of the aforementioned capacitive UI. You touch it to play or pause and change the volume. Swipe to skip through tracks. It's elegant looking and pleasingly responsive. The Play:5 certainly looks attractive in either the matt white or black variant and given its substantial dimensions it is both sturdy and nicely minimal.
Setting up the wireless system (you can still use Ethernet) is a dead simple process that is driven by the Sonos Controller app. All you do is plug each speaker into the power, press the set-up button on the rear when prompted and wait for the app to work its magic. Creating a stereo pair is a case of pressing the rear button of the left speaker when prompted. Now the fun begins, at least for iOS users (Android is still in the works). To optimise the sound performance, Sonos has developed a room correction process called Trueplay that uses a sweep tone emitted by the speakers to analyse how sound reflects off all the surfaces in any given room. The smart bit is that it uses the microphone built-in to an iPhone or iPad rather than any extra bits of equipment. A short video within the app shows you how to hold and move the iPhone around the room, concentrating on the listening area. It takes about two minutes and when done, the app confirms the degree of variation from the default setting. You can manually adjust the EQ in terms of balance, bass
and treble levels and there's also a loudness setting, but you can't deselect Trueplay to do an A-B comparison.
Sound quality
Sonos isn't lying when it says the Play:5 is more powerful than the original. The benefit is that the system can effortlessly fill a typical UK living room at 50 percent of its output without even beginning to sound strained. Streamed from Spotify Premium, London Grammar's Hannah Reid's shimmering vocals on Wasting My Young Years sound mesmerising and deftly positioned against the drums and strings. There's a decent texture to the sound and although it's less clinical than the previous Play:5 it has a definite digital edge to it. Having said that, there's an openness to its sound and James Taylor's vocal on Hello Old Friend has plenty of detail and feeling. And this from a Spotify stream of middling quality.
Bass delivery is certainly impressive, although I find it a little too eager and have to tweak the EQ manually a smidgen. There's tremendous energy pumping out from bass-heavy material such as David Guetta's Shot Me Down, but given the right EQ setting the bass does exactly what's needed to allow higher-frequency sounds to work their magic.
The speakers are highly adept at handling cacophonous pieces, orchestrated classical music for example or James Bay's Hold Back The River, where the vitality and sparkle of the vocals are positioned atop the clamour of the guitars and drums. This track illustrates in terms of the imaging how well Sonos has mastered steering the left and right channels according to your preferences (changing the orientation as required). When horizontal, the sound is more broadly spread and everything just seems to sound in the right place so you're not aware of the separation or direction of the source, just of a perfect sonic construction taking place in front of you.
Conclusion
Hi-fi traditionalists may never be won over by the idea of streaming speaker systems like this, but more progressive audio enthusiasts might be tempted by the new Play:5. It's a real shame that hi-res audio isn't available because in terms of sound quality the Play:5 represents a huge leap forward in performance from Sonos.
DETAILS
PRODUCT: Sonos Play:5
ORIGIN: China
TYPE: Wireless multi-room speaker system
WEIGHT: 6.4kg
DIMENSIONS (WxHxD): 364 x 203 x 154mm
FEATURES
● Supports: Spotify; Deezer; Qobuz; Soundcloud; Tidal music streaming services
● Compatible formats: MP3; WMA; AAC; AAC+; Ogg Vorbis; ALAC; FLAC; WAV; AIFF
● Supports up to 16-bit/48kHz
● 3.5mm aux line in
DISTRIBUTOR: Sonos
TELEPHONE: 0808 2346596
WEBSITE: sonos.com

Click here to purchase a copy and read the full review
Inside this month's issue:

Occasioned by the closure of Q magazine, I've put together an Opinion piece on the sad demise of the once great British music press, and much more...
Standout tracks from our
Music Reviews
section, plus our current favourites to play in the
HFC
office.