Sony PS-LX310BT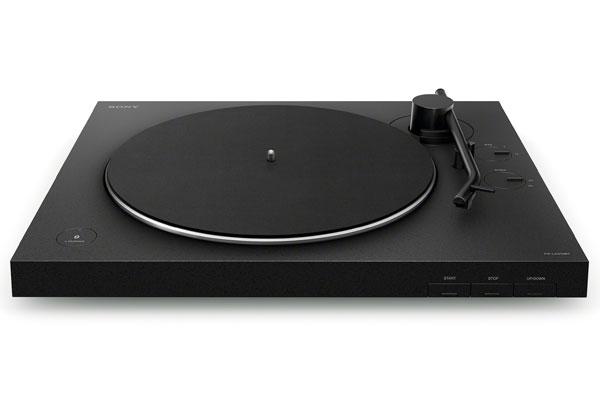 There will be howls of derision from audiophiles, as they regard Sony's new turntable. Everything shouts "toy", from the fully automatic design to the relatively lightweight and plasticky build. Oh, and then there's the tonearm, which has an integral counterweight. But the final feature that will send purists into paroxysms of anger is the fact that this deck has Bluetooth built in.
When you've got over the shock, I'd like to explain the reason for featuring this cheap turntable in a real hi-fi magazine. Firstly, it works far better than it looks like it's going to and secondly, some people do really want a product like this. Whether it's for the second or even third system, what this dinky deck lets you do is stream your LPs to a Bluetooth device in a surprisingly stable way so you can enjoy vinyl in places that you otherwise couldn't.
We're not claiming it's going to put your near-£14k Technics SL-1000R out of business, but it's still good enough – just – to play your treasured vinyl. The tonearm is of better quality than it looks – or indeed what you'd expect from a budget deck – and tracks its partnering moving-magnet cart at just 3g. This will not wear out your records, whereas many bottom-end Bluetooth 'starter' turntables will.
A belt-drive turntable with full automation, it sports a built-in phono stage with three gain settings. It measures a fairly standard 430 x 108 x 367mm (WxHxD) and weighs 3.5kg. It's all made of plastic, except for the tonearm and the platter, which are both metal. Even though it's plastic, it is good quality and doesn't feel as fragile as perhaps it might.
Setup is pretty straightforward, although you do have to put the 296mm aluminium diecast platter on yourself and hook up the flat-section drive belt to the motor spindle. The fact that Sony has packaged it like this suggests it doesn't want to wreck the main bearing, which indicates it has fitted a quality one that's worth taking care of. The aluminium tonearm is pre-aligned and pre-fitted with a basic Sony moving-magnet cartridge; of course there is some slight bearing play, but it's better than I would expect. It has auto-start and stop or you can cue manually.
There are rear flying leads to go to an amplifier's phono stage, and a switchable phono preamp with a choice of Low (-4dB), Mid (0dB) and High (+6dB) settings; it can also feed a line input direct. Bluetooth is achieved by pressing the big button on the top left of the plinth and it quickly syncs with your portable wireless speaker, headphone or the Bluetooth input of any of the many integrated hi-fi amplifiers fitted with this handy feature.
Sound quality
Via Bluetooth, the sound is surprisingly good given that it's limited to the data rate that this wireless protocol can deliver. Yet still with a good Bluetooth speaker system – I use my trusty JBL Flip 4 – it is better than you might think. It's fine for general background music, parties and so on, and it's so liberating to be able to listen to vinyl in places you otherwise wouldn't.
Via conventional wired connection, the Sony sounds tonally smooth and decently speed-stable – I've actually heard some 'proper' hi-fi decks do worse – and generally enjoyable with all types of material. The music doesn't sound strangled or broken in any way, and indeed most 'civilians' would happily play this deck all day long. My only criticism is that when working wired, it does seem ever so slightly more susceptible to hum than more grown-up decks. Overall though, Sony's PS-LX310BT turntable is excellent at fulfilling the purposes it was designed for. DP
DETAILS
Product: Sony PS-LX310BT
Price: £230
Type: Bluetooth turntable
Read the full review in August issue 452

SPONSORED VIDEO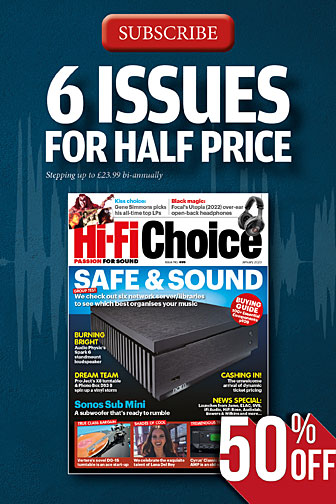 Inside this month's issue:

Six wireless speakers duke it out in our Group Test, Mitchell Acoustics' uStream Go portable Bluetooth speaker. HiFi Rose's RS250A AV streamer, Sumiko's Blue Point No. 3 MC cart and a World Exclusive first test of Q Acoustics' 5000 range