Sumiko Blue Point Special EVO III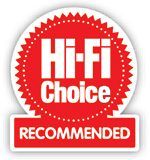 Sumiko has been making high-quality phono cartridges for over 30 years. The Blue Point Special EVO III is the latest incarnation of the long-standing Blue Point Special moving-coil cartridge range and is the Japanese manufacturer's lowest-cost, high-output MC offering. It is available as either low or high-output – the latter enabling it to be used without a step-up transformer, the former requiring the transformer or a phono stage with a moving-coil input. Our review sample is a high-output version, although the specifications of both are the same.
Weighing in at 8.3g, the EVO III is the most affordable Sumiko offering to utilise an ultra-low resonance open generator design. This features a resonance-controlled mounting plate in order to offer the lowest possible mechanical impedance. The cartridge has a rated compliance of 12 x 106cm/dyne (or 12 µm/mN), which makes it a medium-compliance cartridge ideally suited to tonearms of effective mass between 11g and 25g.
The stylus tip is a 0.3 x 0.7µm elliptical diamond, mounted on a chemically coated aluminium pipe cantilever. At the other end of the cantilever the generator coils sit within a Alnico permanent magnet and generate 2.5mV at 1kHz. Tracking force is between 1.8g and 2.2g, with 2g force recommended.
Fitting the EVO III to my Jelco arm is quite easy as it has a removable headshell. It's an open design, so a stylus guard can't be fitted – meaning care must be taken when attaching it to the tonearm. I set up the arm with 2g tracking force and align it using a Baerwald protractor. I connect my turntable to an ADL Stratos digital preamp/phono stage, (HFC 455) set up as an MM phono stage.
Sound quality
I start off listening to a direct-cut LP of Lyn Stanley and her Jazz Mavericks' London With A Twist. This audiophile LP was engineered by Allen Sides and Bernie Grundman at the Bernie Grundman Studios in Hollywood. Stanley's sultry jazz style when she sings Blue Moon is smooth, effortless, yet highly detailed. The performance is scarily realistic in my listening room, with a soundstage that extends well beyond the confines of the speakers with great depth and superb instrument focus.
With another audiophile LP – this time on the Chasing the Dragon label – of a live performance of Vivaldi concertos played by Interpreti Veneziani, the music is equally captivating. I am able to locate all of the eight players individually across my listening room. The soundstage has impressive depth and the EVO III turns out a remarkably sophisticated performance. The detail of the cello in particular during Vivaldi's Cello Concerto in A major is simply fantastic and I really feel as though I am sitting within a few feet of the performer.
A great new all-analogue double album of jazz music from Pro-Ject Records sung by Austria's 7RAY in both studio and live recording environments is sparklingly clear. With the studio recordings, there is a real sense of intimacy to the male vocals that stands out from the instrumental accompaniment. The additional atmospheric dimension that comes from the live performances is beautifully captured by the Sumiko cartridge.
Moving to a full orchestra and the slow and tense opening adagio of Beethoven's Symphony No.4 in B flat major played by the Munich Philharmonic Orchestra, leads to a deeply moving and very pure experience. Once again, I'm treated to a highly refined performance, and when the piece progresses into the cheerful allegro vivace, the playing is powerful and extremely exhilarating. This piece perfectly demonstrates both the outstanding imaging and the solid and well-controlled bass. The Blue Point Special EVO III is certainly a great cartridge and one of the best high-output options I have heard at this price point. NR
DETAILS
Product: Sumiko Blue Point Special EVO III
Type: MC cartridge
Read the full review in
Issue 461

SPONSORED VIDEO
Inside this month's issue:

Our bumper collection of the best kit to pass through the HFC test lab over the last 12 months is here to help you pick from essential turntables, speakers, amps, DACs, streamers, DAPs, headphones...
Standout tracks from our
Music Reviews
section, plus our current favourites to play in the
HFC
office.