Yamaha NS-5000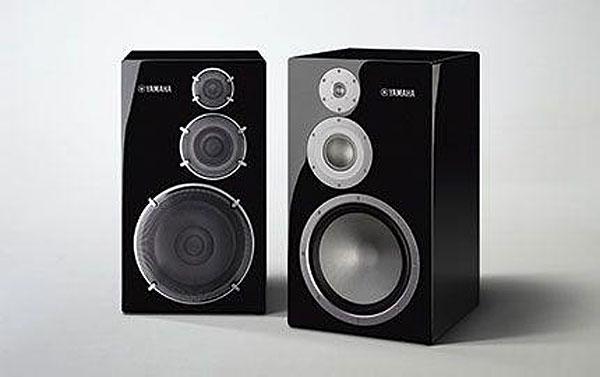 Yamaha's heavily retro-styled NS-5000 loudspeaker is a superb high-end loudspeaker with huge all-round ability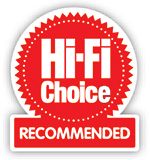 Back in 1974, Yamaha released the NS-1000 loudspeaker. A purple period for the company, it seemed to be launching an endless stream of great products. These effectively put Yamaha on the map as a serious hi-fi manufacturer, capable of innovation, superb quality and outperforming its rivals.
It's fair to say that not everyone in the British hi-fi press saw things this way. The scribes of the time focused on British brands and regarded new Japanese companies with a good deal of scepticism. Arguably, it wasn't until the advent of the NS-1000M 'monitor' version in 1978, that this speaker really began getting noticed in the UK. It sported the same, hugely innovative Beryllium midrange and treble dome drivers – a fraction of the weight of conventional designs – but in a smaller, more rigid cabinet painted a mean shade of black. It is this speaker that gives the NS-5000 (£15,000 inc stands – not shown) you see here its spiritual birthplace.
It's not simply a re-manufactured NS-1000M, though – far from it. Because the styling is so similar, many might be fooled into thinking this is the new speaker's raison d'être, but Yamaha simply says that its physical proportions (which are slightly larger than the NS-1000M) and cabinet configuration are optimal for the job. Certainly the drive units are very different, with Zylon used for the dome tweeter, midband and woofer. This is a synthetic fibre created in Japan, and is said to be the world's strongest. It is then vapour coated with proprietary monel alloy. Yamaha says the material has a very similar acoustic velocity to Beryllium, and as development progressed, its engineers found that using it for the 30mm tweeter, 80mm mid and 300mm woofer worked best.
Crossover points are at 750Hz and 4.5kHz, the concept being to integrate the drivers smoothly to give the feel of a single full-range speaker – "a unified tone colour" as the company puts it. Crossover components are affixed to a double-sided printed circuit board with extra-thick 140µ copper traces; short signal paths are designed in and the components include Mundorf MCap Supreme Evo capacitors and MResist Supreme attenuators. The 65 litre cabinet is damped extensively inside by a special "acoustic absorber". Finite Element Analysis with laser scanning was used to minimise standing waves inside the box. It uses mitred joint construction, with reinforcing cross bracing inside, and the laminated plywood enclosure is made of Japanese White Birch from the island of Hokkaido. The front baffle is 29.5mm thick and the other five sides of the enclosure are 20mm. All six external surfaces have a piano gloss lacquered piano finish – created using the same paint, primer, and polishing processes adopted for the company's grand pianos, no less. This membrane is claimed to further increase cabinet rigidity and dampen vibrations.
A major area of departure for the NS-5000 is the fact that it uses a bass reflex port, when the NS-1000M was a sealed-box design. Yamaha says that it gives better sensitivity and far superior ease of drive.
The claimed frequency response of 26Hz to 40kHz (-10dB) is wide, and power handling is said to be 600W. Quoted sensitivity is 88dB/1W/1m, which isn't earth shattering for this size of speaker, while it has a claimed nominal impedance of 6ohm, dropping down to 3.5ohm when the going gets tough. Auditioning shows the speaker really needs 80W RMS per channel or more to really get going in a largish room. I find it easier to position than expected, but no large ported box is going to sit happily right in front of a rear wall. Around 30cm out gets things sounding smooth in my room. Yamaha produces its own stands for the NS-5000, but I use my 30cm high square-framed steel NS-1000M ones.
Sound quality
The first thing to get over upon hearing this loudspeaker is that it isn't an NS-1000M. It might look spookily similar, but there are many differences. Still, with its tight, clean and dry nature, oodles of detail and a big, physical presence, it's recognisably a high-end Yamaha design. The headline news is the wonderfully seamless drive unit integration; the designers have been successful in their intention to make it sound all of a piece – as if it's one big full-range driver. This is rare; normally you only get this kind of tonal evenness from electrostatic panel speakers.
Wings' My Love is a joy; the NS-5000 sets up a big, expansive soundstage that bristles with detail; bass is effortless and treble sweet and extended. Everything seems to meld into the midband, which duly does a great job of communicating the familiar tones of Paul McCartney. It's so creamy and even that you simply want to listen into the mix ever deeper, whereupon you're rewarded with great insight into the recorded acoustic. Feeling I need to push it harder, I cue up Goldie's Timeless – a classic slice of nineties drum & bass. The Yamaha proves well able to deal with everything that my Arcam P49 power amplifier (HFC 409) can mete out; remaining composed at very high sound levels. It shares the NS-1000M's unflappable nature, moving vast amounts of air without breaking into a sweat. At the same time, the midband and treble remain extremely composed and couth, and the speaker is able to deal with wall-cracking volumes without losing the rhythmic nuances of the song. It's this sort of grace under pressure that shows its provenance, and its price.
Hole in one
Impressive stuff, but one thing early listening shows up is the reflex-ported cabinet. Used to the sealed box of its forebear, I can hear a slight loosening of the sound. The fulsome bass guitar from the Wings track sounds great, but is fractionally more rounded and compressed. Compared with practically every rival the new Yamaha need not apologise; there's plenty of punch and it's still taut. It also impresses with the way it integrates into the midband, so there's almost no sense you're listening to several different speakers in one. It pushes the song along with aplomb. Yet there's always a subtle 'thrum' from the woodwork, and a sense that the bass notes aren't exactly syncopated.
As my familiarity with this speaker increases, I hone in on its strengths, and stop subconsciously comparing it with the NS-1000M. This is so much more than just a 'big banger'; it sounds less aggressive than its looks suggest and is actually something of a smoothie. It has a tremendously mature and sophisticated sound, yet pace comes along with grace. Its inherently detailed demeanour, allied to a fine sense of timing confers a jaunty, zippy sort of sound. Randy Crawford's You Might Need Somebody can be a bit of a dirge with the wrong speaker; not so here. I find myself entranced by her beautiful voice, as I bask in the warm yet well resolved recorded acoustic. Again its superb linearity really impresses; there's a sense it's almost like an electrostatic, yet it has a far better and more extended bass. At the top, the hi-hats sparkle and there is oodles of air and space, giving a highly atmospheric feel.
In addition to this wonderfully seamless sound, the other defining characteristic is the soundstaging. Images are thrown into the room in a powerful and highly accurate way; they're perfectly set into the recorded acoustic, which itself comes over as unexpectedly wide. The NS-5000 is also well able to hang images behind, or in front of, the plane of the speaker – meaning that depth perspective is excellent. You don't need a benchmark classic music recording to hear this; even simple vocal-driven programme material like Morten Harket's acoustic rendition of Take On Me has the spine tingling. The new Yamaha really flies with excellent recordings such as this, and cranking up the volume further dramatically expands the size of the recorded acoustic. Here you begin to realise that the NS-5000 can function in large rooms at high volumes with an ease that practically all other loudspeakers will wince at. There's a wonderful feeling of linearity, solidity and stability – an 'architectural' feel to the way that it reproduces music. Everything is meticulously interlinked with everything else, yet the musical nuances are allowed to flourish within the whole.
Conclusion
Don't let its size fool you – this is a very powerful and highly assured loudspeaker, and yet it has great delicacy and smoothness when needed, and is unerringly good fun to listen to. Across all types of music it gives a very clean and transparent sound, yet never appears overly analytical. The only thing is, don't expect it to be a reborn NS-1000M; there are a good few similarities, but the NS-5000 is its own man. DP
DETAILS
Product: Yamaha NS-5000
Origin: Japan
Type: 3-way standmount loudspeaker
Weight: 35kg
Dimensions (WxHxD): 395 x 690 x 381mm
FEATURES
● 1x 30mm Zylon dome tweeter
● 1x 80mm Zylon midrange
● 1x 300mm Zylon bass driver
● Quoted sensitivity: 88dB/1W/1m
Distributor: Yamaha Music Europe GmbH (UK)
Telephone: 0844 8111116
Website: uk.yamaha.com
Read the full review in January 2018 issue

SPONSORED VIDEO
Inside this month's issue:

Our bumper collection of the best kit to pass through the HFC test lab over the last 12 months is here to help you pick from essential turntables, speakers, amps, DACs, streamers, DAPs, headphones...
Standout tracks from our
Music Reviews
section, plus our current favourites to play in the
HFC
office.