Absolute Sounds brings turntable specialist Reed to the UK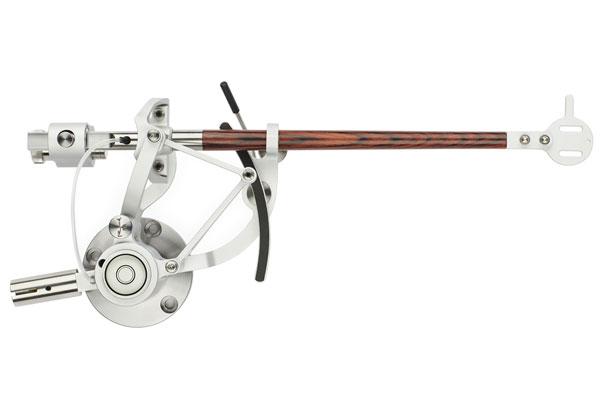 Absolute Sounds is bringing vinyl replay specialist Reed's products to the UK including a selection of five tonearms and two turntables. The tonearms are distinguished by their design which make use of slender arm tubes (or 'armwands', as it calls them), reminiscent of an artist's brush or a calligrapher's pen. Three of the arms – the 1H, 2G and 3P – are radial designs, available in 9.5in, 10.5in and 12.5in lengths. The flagship 5A and 5T are tangential-pivot, as opposed to the radial type, with the 5T including a laser to track its lateral motion and a battery-powered motor to apply real-time correction.
The tonearms come with an array of options, both technical and aesthetic. Four models – the 2G, 3P, 5A and 5T – have wooden armwands, with a choice including wenge, light or dark teak, macassar ebony and cocobolo. The fifth model, the 1H, features a wood-damped carbon fibre armwand. There is also a choice of finish options for the headshell and main assembly – all models offer a choice of black or seashell white, with some additionally offering satin palladium, matt gold or glossy gold.
The headshells are user-replaceable and, for all but the 1H, the armwands are upgradable too. The effective mass of the wooden arms can be adapted to each customer's needs and a range of counterweights can also be specified. There is a wide choice of wiring options too, to ensure every tonearm is precisely tailored to suit the customer's turntable and cartridge. All Reed arms include height and azimuth adjustment, with the 3P offering on-the-fly fine VTA adjustment and the ability to adjust azimuth while playing a record. The 2G has the option of laser-calibrated VTA and azimuth adjustment.
Reed's turntables include the flagship Muse 3C, which can mount two tonearms and has a pair of direct-current motors. It can be used as both a friction-driven and belt-drive design. It's friction-driven as standard, but by flicking a switch and adding a belt, the user can convert it. Other features include a reverse sliding thrust bearing, traction rollers to remove mechanical vibration, a quartz-based phase lock loop system for precise speed control and an electronic inclinometer designed to ensure perfect horizontal alignment.
The Muse 1C turntable features a simplified, resonance-free wooden body with features trickled down from the 3C, including the main bearing, traction control and electronic inclinometer. Although not user-switchable between friction drive and belt drive in the manner of the 3C, it is available in either form as the customer prefers. Speed options include 16, 33, 45 and 78rpm, with the latter speed manually adjustable from 70 to 85rpm. The Muse 1C is available in two finish options – moonlit black or Karelian birch.
The prices set for the Reed tonearms vary according to the required specification. The base retail prices are: 1H £3,100, 2G £3,500, 3P £4,300, 5A £7,800 and 5T £15,500. The turntables are priced at: Muse 1C (belt drive), £10,000; Muse 1C (friction drive), £12,000 and Muse 3C, £19,500. .
Available to buy now, you can find out more about Reed's products coming to the UK on Absolute Sounds' website here .

SPONSORED VIDEO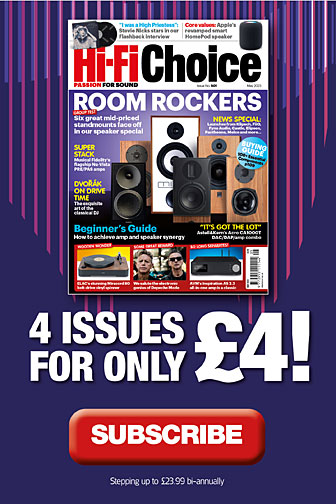 Inside this month's issue:

Wison Audio's exquisite Sasha V floorstanding loudspeaker, Origin Live Sovereign S/Agile turntable/tonearm, Final Audio ZE8000 true-wireless earbuds, Astell&Kern AK PA10 portable headphone amp, Aretai Contra 100S standmount speaker and an integrated amplifier Group Test