Arcam SA30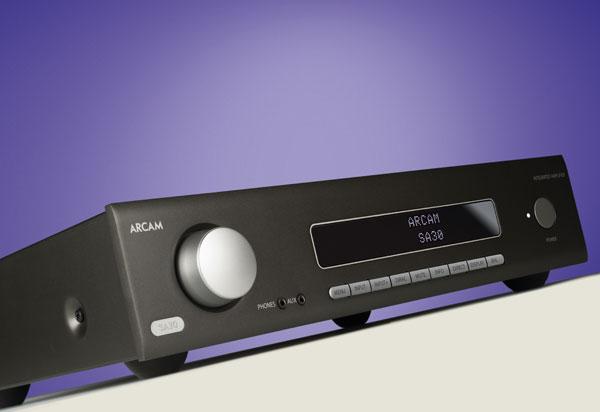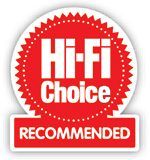 For its premium integrated amplifier, Arcam has borrowed a trick from its well-regarded range of multi-channel home cinema products. Dirac Live is a room optimisation/EQ tool that adds a layer of complexity to setup, but hopes to balance that with a boost in performance. You might have thought your room and speakers sounded good, but can they be made to sound better without recourse to absorbers, diffusers and bass traps?
Arcam and Dirac certainly think so, although as the SA30's manual is at pains to point out: digital room optimisation is no substitute for physical room treatments to counter bass nodes and muddied reflections – and nor will every room/speaker combination require as much correction. But for a typical listening environment, where there might be various different surfaces and less-than-ideal dimensions, its inclusion here is warranted.
The SA30 is the flagship amp in the British brand's HDA lineup, only recently arriving to knock the £1,000 SA20 (HFC 439) down to mid-range status. While the two models are part of the same stable, there are various points of difference, and not only the gap in price. In addition to Dirac Live, there's a surge in claimed power from 80W per channel to 120W (delivered by Arcam's long-running Class G amplification), and an expanded skillset. The SA30 is more than just a souped-up integrated amp, it's a streaming model, too.
While rivals such as Naim and NAD charge full steam ahead into the wireless world, Arcam takes a more measured approach. The SA30 integrates Chromecast and Apple AirPlay 2, UPnP streaming via the MusicLife app and MQA playback – all handled by a 32-bit Sabre ESS9038K2M DAC – but turns its nose up at Bluetooth. This spec sheet omission is unlikely to put off many prospective buyers, though.
The integrated's outward appearance somewhat hides its multi-talented nature. Styling is mature, rather than look-at-me idiosyncratic. The full-width chassis and front-panel layout, which relegates source selection to buttons and is dominated by a large left-hand volume control, is almost a dead ringer for the SA20, and a neat aesthetic match for Arcam's CDS50 CD/SACD player (HFC 440).
There's no full-colour user interface here, or ability to show the artwork of streamed tunes. But the sizable display is easy to read at a distance and operation via the supplied remote (which features a touch-sensitive backlight) is intuitive, navigation through menu options and setup being based around an up-down, left-right architecture.
Connectivity is generous. On the SA30's front are a 3.5mm headphone jack and 3.5mm analogue input; around the rear there's a bank of three stereo audio inputs, MM and MC phono ins, pairs of digital optical and coaxial inputs and Ethernet and USB connections. Unusually, there's also an HDMI ARC terminal for partnering the amp with a TV.
A stereo pre-out is provided should you wish to use the SA30 as solely a preamp. Twin screw-in antennae are supplied for the onboard wi-fi, though you may find you don't need to use these to maintain wireless connection.
Sound quality
The SA30 lives up to its flagship billing with a sound that's a heady cocktail of openness, accuracy and power when needed. It sounds constantly in control, with exemplary imaging and a lush sense of space. And Dirac Live, when called upon, has an obvious impact on performance.
Tom Petty and the Heartbreakers' Mary Jane's Last Dance has a laid-back vibe that presents the Class G power plant with no problems, yet the amp still manages to leave its mark, unwrapping the instrumentation to a point where you can place every gently over driven guitar lick and snare beat, bringing a believable texture and edge to the harmonica. Adding Dirac Live to the mix tightens it up, the acoustic equivalent of applying a spanner to a loose bolt.
Bass integration is likely to be the biggest beneficiary of Dirac, by virtue of the prevalence of room-borne peaks and nulls below 200Hz. Yet an EQ'd SA30 doesn't just showcase a smoother bass response, it sounds altogether more organised in the midrange, too. With the default Dirac target curve applied (another curve, created by parent company Harman, is also available to download), there's a cohesive feel to the vocals, piano and guitar in Dire Straits' impressively epic Telegraph Road that isn't there without it. The phrase 'night and day' gets bandied about a lot, but is merited here. Elements that sounded too forward and bright before, such as the chords from Mark Knopfler's Stratocaster, are smoothed down, but not to the detriment of the overall sound. There's a subjectively linear feel to the performance across the frequency range, as if every element has been put in its right place.
This Dire Straits track is also a fine indicator of the SA30's ability to combine delicacy with dynamic attack. As it opens, and Pick Withers' refrained percussion lays on a rhythm, there's a sense of calm and space, with bass notes that are sonorous but defined, and a soundstage that, like the eponymous highway, extends for miles. Get to the extended finale, however, and Withers' more forceful accompaniment and the change in pace demands an amp that can handle the dynamic shifts. Arcam's hybrid Class G technology, described by Technical Trainer James Todd as having: "the power of a truck, but the handling of a high-performance motorbike", is exactly that. There's never a feeling the SA30 is running close to the edge, and it proves a fitting partner for SVS' Prime Pinnacle floorstander. Laced up to Q Acoustics 3010i standmount and, while the scale of the sound tapers off, its power and control doesn't.
So impressive is the overall balance and detail, its grip of the low-end and its open presentation, that it'll encourage you to go off-piste, content-wise. Fanden Ta Dette Hull!, from metal pioneer Kvelertak, mixes Thin Lizzyesque harmonies with furious double-time kick drums and lead guitar pyrotechnics, but the SA30 seems remarkably unfazed by all the surface chaos, unearthing the musicality underneath and driving it forward with glee. Switch to drum 'n' bass floor-filler Represents by DJ Brockie & Ed Solo, and it becomes less about nuance and more about sheer rhythmic power, imbuing this relatively lo-fi recording with scale and menace.
Conclusion
Forward-thinking in terms of features, yet maintaining Arcam's traditional approach to design and build, the SA30 will please both brand loyalists and newcomers. Ostensibly a step up from the SA20, it's so much more, adding streaming compatibility to purposeful Class G power and icing the cake with game-changing room correction. Not as smart-looking as some, but smart where it counts. MC
DETAILS
Product: Arcam SA30
Type: MM/MC phono stage with separate PSU
FEATURES
● Quoted power output: 2x 120W (8ohm)
● Inputs: 3x RCA line-level; MM phono;2x optical; 2x coaxial digital
Read the full review in
Issue 462

SPONSORED VIDEO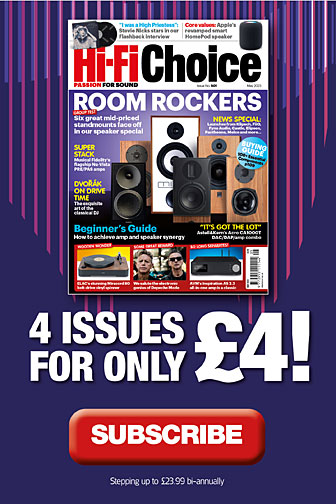 Inside this month's issue:

PMC prodigy1 standmount, Goldring E4 cartridge, Cyrus TTP Turntable, Naim Nait 50 integrated amplifier, Sennheiser Ambeo Soundbar Mini, mid-price DAC Group test and much, much more