AVID Ingenium Plug&Play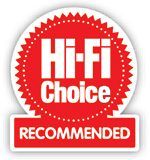 Convenience can often seem like a dirty word in the world of hi-fi. The belief that if you don't put in a little effort – especially installing a turntable by using cartridge scales, alignment protractor and a spirit level – then it's not a truly high-end experience when it comes to the business of listening to records. More recently, though, this thinking has started to change and AVID's Ingenium Plug&Play turntable has become the latest to join an increasingly familiar breed of packaged decks that allow you to get on with playing records without the fuss of a lengthy setup procedure.
AVID is perhaps best known as a manufacturer of hefty suspended turntable designs with its flagship Acutus deck inspiring a range of models that use the same principle of directing energy away from the playing surface and dissipating it via the bearing. The Ingenium (HFC 379) is the first model in the AVID lineup and follows similar principles, but in order to achieve them at a terrestrial price point it turns to a cruciform chassis that's positioned on three large Sorbothane feet instead of the more ornate chassis and sub-chassis arrangement of the company's more upmarket designs.
The newly launched £1,250 Ingenium Plug&Play is designed to embody all of the characteristics that AVID feels are important in vinyl replay while simultaneously simplifying setup and day-to-day ownership and so comes supplied as a package with the tonearm and cartridge fitted and aligned and ready to play – meaning that all you have to do to be up and running is slide the counterweight into position.
The deck is entirely recognisable from the original Ingenium version, but there are some revisions to both the aesthetics and the design. The tonearm is referred to as the TA-1 by AVID, but its origins are fairly clear. It is designed to work with the supplied cartridge (the CA-1), but will accept others that are content with its fixed anti-skate system. VTA is factory set and any potential upgrades will need to use the same three-point tonearm mount and geometry.
Unlike the original Ingenium, the asking price now includes the threaded spindle and clamp, which play an essential role in AVID's energy dissipation process. The motor is separate from the rest of the chassis and is located on a metal sub-platter underneath the cork-topped MDF main unit. AVID has changed the switch to better suit balanced mains being introduced in various countries, but the location of the power cable still feels a little awkward.
There are some nice aesthetic changes, too. The large 'A' machined into the chassis is the new company logo and the underside of the arm mount has changed from a curved to a straight edge, which improves the aesthetic of the design by a surprising amount. The Ingenium Plug&Play doesn't set out to be pretty, but it's superbly made and thanks to the absolute lack of frippery and adornment looks fantastic – although there's no dustcover provided.
Extracting it from its packaging allows you to get a handle on the sheer heft of the metalwork and the precision involved in the construction and I don't know of many turntables at the price that feel anywhere near as substantial. Of course, with this comes a question of budget allocation as the tonearm and cartridge combination can be found on lower-cost turntables and can make it look a little unbalanced compared with rivals..
Sound quality
Connecting the AVID to a Cyrus Phono Signature phono stage (HFC 408) and Naim Uniti Star (HFC 433) one-box system with Neat Momentum 4i floorstanding loudspeakers and running it in for a few hours, I am happy to conclude that whatever my preconceived perceptions of potential imbalances might have been, they are not readily apparent on hearing the Plug&Play in action.
Starting with Jon Allen's wonderful Deep River, the basics are all well handled from the outset. There is nothing in the way of an audible noise floor and the pitch stability is extremely good. The rendition of Hummingbird Blues is rich, tonally believable and exceptionally even across the frequency response. The slight rasp to Allen's vocals, especially as he hits higher notes is something that the AVID delivers extremely well. Thanks to the low noise floor, it has no trouble finding the little snippets of information that can sometimes be lost in the mix. The lack of emphasis on any part of the audible spectrum ensures that the presentation feels effortlessly even handed.
This unforced and even delivery means that large-scale recordings in particular have a balance and space to them that allows you to appreciate the sense of a large number of musicians working together. Kamasi Washington's Humility is opened out in such a way that you can sense individuals at work in the various sections without losing the focus on Washington's exceptional saxophone work. There is a wonderful presence and texture to the instrumentation and the AVID is able to generate a sense of depth and three dimensionality that isn't always present on the record when it's played elsewhere.
Most notable, though, is the bass response. The Ingenium Plug&Play effortlessly delivers the sort of low frequencies that only truly well-sorted turntables can muster. The kick drum in the live version of Fink's Sort Of Revolution is a genuine thump to the chest that's full of depth, control and tonal richness. From the moment that lower midrange starts to become bass, there is a heft to it that is perfectly judged – weighty without tipping over into being dominating or overblown. It justifies AVID's belief in the primacy of the turntable itself, as nothing else using a remotely similar arm and cartridge is able to achieve the same level of sheer low heft that is available here.
There is an interesting twist to the performance, too. AVID has long prioritised accuracy, detail and a sort of unvarnished truth to the way its products make music. The balance here is slightly different. This is still a very accurate and revealing turntable, but it offsets this against a rhythmic energy and sense of fun that makes for a truly enjoyable listening experience. Amadou and Miriam's Bofou Salou hammers along with a fantastic combination of rhythmic precision and sheer musical energy. What is no less important is that this force doesn't make itself felt in more gentle pieces of music, although the same sense of keen timing remains.
There are limits to what it can achieve, of course, as supplied out of the box. Cymbals and high treble can demonstrate a slightly splashy quality at times and it displays some brief issues tracking careworn pressings that are not generally a problem with other turntables, but these prove few and far between. A quick test where I substitute the supplied cartridge for a £498 Rega Ania (HFC 426) suggests that you can unlock more performance without needing to change the tonearm as well. There is more fine detail on offer and a noticeable boost to the way that it handles voices and instruments.
Conclusion
The impression I get from the Plug&Play version is that this is a subtly different beast from the original Ingenium and, in many ways, makes more sense. What it does very successfully is deliver the virtues that AVID holds dear in its design ethos while being impressively easy to get up and running. The slightly limited upgrade path might put some off, but the level of performance on offer from the Ingenium Plug&Play design as it stands will be everything many vinyl fans desire. ES
DETAILS
Product: AVID Ingenium Plug&Play
Price: £1,250
Origin: UK
Type: Belt-drive turntable
Weight: 5.9kg
Dimensions: (WxHxD) 370 x 130 x 305mm
FEATURES
● 33 & 45 rpm
● Factory-fitted tonearm and cartridge
● Supplied clamp
Read the full review in
January 2019 issue 444

SPONSORED VIDEO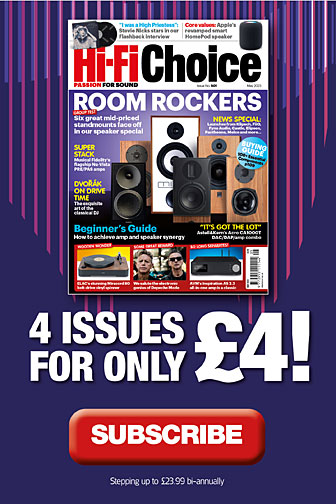 Inside this month's issue:

Wison Audio's exquisite Sasha V floorstanding loudspeaker, Origin Live Sovereign S/Agile turntable/tonearm, Final Audio ZE8000 true-wireless earbuds, Astell&Kern AK PA10 portable headphone amp, Aretai Contra 100S standmount speaker and an integrated amplifier Group Test