Focal Kanta N°1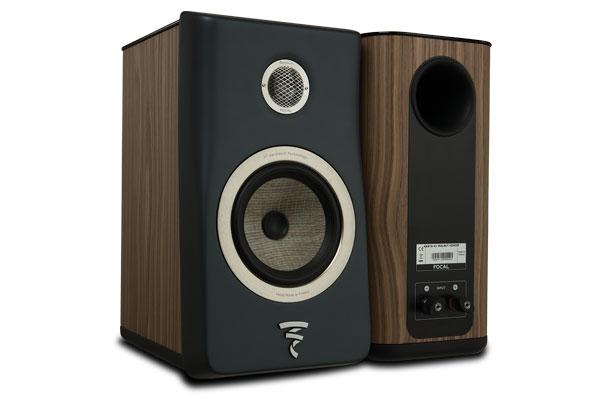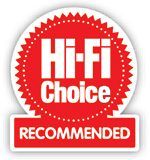 Focal is on the move. You'd think with such a vast speaker range it would have already hit every possible niche, but apparently not. The striking Kanta N°1 is best described as a high-end standmount speaker aimed at those who put design flair before convention. It's certainly something different for this French brand and is one of its most expensive standmount loudspeakers. Focal describes it as "a new vision for a premium speaker," no less…
Regular readers who saw the £6,999 N°2 floorstander review back in HFC 435 will remember the Kanta range is the first time that the company's beryllium tweeter and flax mid/bass drivers have been combined. Another innovation is the range of snazzy baffle colours offered with the gloss black cabinet paint finish – carrara white, gauloise blue, solar yellow and black lacquer are also available. There's also a walnut wood option, where you get a choice of ivory, warm taupe, gauloise blue and dark grey baffles.
Personally, I'm a big fan of both Focal's beryllium tweeter and its flax mid/bass unit. The new pure IAL 3 27mm inverted-dome tweeter combines the principles of Infinite Acoustic Loading and Infinite Horn Loading tweeters, both of which improve the absorption of sound waves to reduce the resonant frequency of the tweeter, according to Focal. Although it's two-and-a-half times lighter than titanium, it is seven times more rigid. At 2.4kHz it crosses over to the 165mm flax sandwich cone mid/bass unit, said to have low mass, high rigidity and excellent damping. It uses Focal's Tuned Mass Damping and Neutral Inductance Circuit technology to stabilise the magnetic field to provide perfect definition and better-controlled bass, says the company.
The crossover has large tracks that minimise circuit resistance, with direct paths from input to drivers and selected film-type capacitors and low distortion air coils. A silicon steel laminate core inductor is used for the mid/bass part of the crossover. It's a third order for the tweeter and second order for the mid/bass unit. The front baffle is made out of a high-density polymer, said to be 70 percent denser than MDF, 15 percent stiffer and with one quarter as much again in terms of damping. The back of the box is made of wood, and sports a largish bass reflex port for which a foam bung is provided for use close to rear walls. The cabinet top plate is glass, and the supplied 'beret-type' grilles attach to the lower drive unit magnetically.
Obviously, mounting on a stand is essential and Focal's offering is an excellent visual match, but costs a stiff £900 per pair. The speaker works best placed over half a metre from the rear boundary wall, although you can push it a good deal closer if you use the supplied port bung. As is typical, a modest amount of toe-in is needed. Claimed sensitivity is 88dB and the Kanta N°1 specifies a frequency response of 46Hz to 40kHz (+/-3dB), power handling of 25 to 150W and nominal impedance of 8ohm.
Sound quality
The Kanta N°1 sits at an awkward price point where it's starting to get into true high-end territory, so needs to be a serious performer. The good news is that it is – although it's not flawless. The first thing that strikes me is its general cleanliness; there's the sense that I am peering through a far more translucent lens than with standmounts at just £1,000 less. Both its drive units are of genuinely high quality, and it shows. Added to this, it also sports a well-engineered and constructed cabinet, and everything mates together to produce a pleasingly open and enjoyable sound. Cue up a A Trick Of The Tail by Genesis, and you're struck by the insight; you're told that it's a clean, dry, recording with close-miked vocals that sound just a tad gritty – this isn't the tweeter's failing, it's revealing the style of the recording for the era.
All the strands of the mix are conveyed with a good deal of clarity and you can dig deep into the low-level detail. Every instrument is accurately rendered and placed in a specific place in the mix; sometimes far left, other times far right and at all times sitting just a little between the lead vocal that dominates the song. Stereo imaging is very well handled, as changing to The Dolphin Brothers' Second Sight shows. There is real precision to the way it hangs the lead vocal in space, well forward of the synthesiser backing. It conveys the track's feel superbly, showing just how dramatically different it sounds to the Genesis classic.
This is very much down to the combination of fine, agile and low distortion drive units and a cabinet that doesn't get in the way. The mark of a serious speaker for me is the ability to whisk the listener from one recorded acoustic to another with ease, showcasing the tonal and textural contrasts between different recordings, instruments and indeed genres. For example, on this track I love the general feel of the bass synthesiser; it's dry but supple and you can hear every aspect of its attack, delay, sustain and reverberation. Notes stop and start crisply and discretely, rather than blurring into one another.
This applies all the way up the frequency range; the speed of the beryllium tweeter is quite something and gives the speaker a really propulsive and lithe sound, which makes it great for beat-driven music, regardless of genre. For example, the gentle jazz strains of Herbie Hancock's Speak Like A Child are beautifully handled; the lead flute becomes as much a percussive instrument as a melodic one and the effect is a wonderfully lilting sound set to the backdrop of shuffling piano, double bass and drums. The Kanta N°1 very much gives the sense of dissolving out of the equation, letting the music shine through with everything located in its correct place and the soundstage running far left and right while falling back with impressive depth. It's on simple, well-recorded material like this that this speaker really shines.
Feed it more challenging music, though, and the Focal doesn't shine quite as brightly as it normally would. Saxon's 747 (Strangers In The Night) is a handful for any loudspeaker if played loud. When there's a lot of bass energy, allied to the desire to really smash out serious sound pressure levels, the single 165mm mid/bass unit begins to struggle. It makes an earnest attempt for a standmount design, but it's clear that it can't move quite enough air and the sound becomes a little dynamically flat at high volumes. As they say in the classic car fraternity, there's no substitute for cubic inches, and with this sort of track, this goes for loudspeakers too.
Conclusion
Focal's Kanta N°1 is without doubt a fine standmount loudspeaker. Its excellent drive units meld together well, fitted to a great cabinet and the result is a bouncy, musical and engaging sound that's nevertheless couth and refined. It gives an open window onto the recording – but only up to a point because it can't defy the laws of physics, and so becomes limited by its size and design constraints at very high volumes. Not only does it sound fun, but it's gloriously styled and comes in a wide range of eye-catching finishes. DP
DETAILS
Product: Focal Kanta N°1
Price: £4,500
Origin: France
Type: 2-way standmount loudspeaker
Weight: 13kg
Dimensions: (WxHxD) 234 x 422 x 391mm
FEATURES
● 1x 27mm beryllium tweeter
● 1x 165mm flax mid/bass driver
● Quoted sensitivity: 88dB/1W/1m
Read the full review in
October 2019 issue 454

SPONSORED VIDEO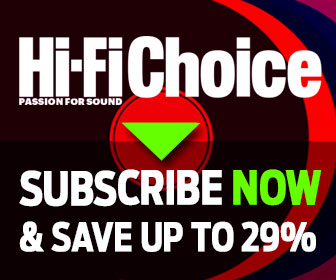 Inside this month's issue:

Cambridge Audio Alva TT V2 turntable, Meclo N50-S38 EX music library, Neat Petite Classic standmount, Sennheiser Momentum 4 Wireless headphone, six moving-coil phono preamps in our Group Test and much, much more...
Standout tracks from our
Music Reviews
section, plus our current favourites to play in the
HFC
office.