Gold Note Mediterraneo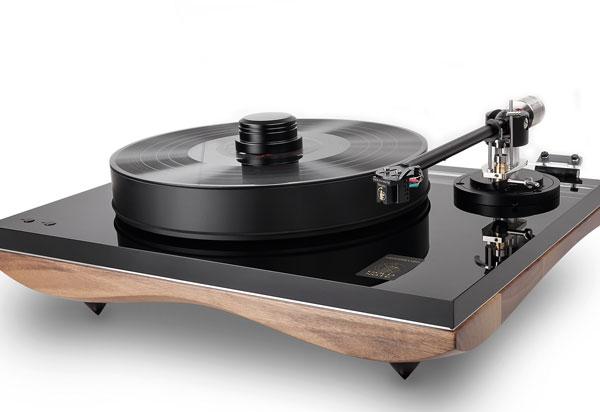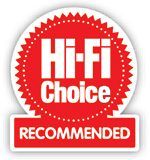 While we'd be the last to lower ourselves to using lazy national stereotypes, when it comes to Italian manufacturer Gold Note, it's pretty much impossible to do anything else. Effortlessly stylish, elegant in use, beautifully designed, a strong sense of its own history... you get the idea. But while on the one hand the Florence-based specialist freely admits the part that the Renaissance plays in its designs, it's equally comfortable mixing tradition with contemporary innovation. Take the Mediterraneo. As the flagship offering from the company's five-strong turntable range it's sleek looking, superbly crafted and exudes precisely the sort of good looks the country is known for.
The Mediterraneo's platter is 45mm thick and produced from a Delrin/POM-type polymer that Gold Note calls Sustarin to dampen unwanted vibrations. A good-quality felt mat is provided, while minor vinyl warps can be gently teased out thanks to the inclusion of an unthreaded but heavy LP weight. The bearing comprises a hardened chrome steel spindle that rotates within a bronze sleeve and is supported on a 5mm tungsten ball-bearing on a brass seat.
The plinth comprises three layers, the base section being a 60mm-deep, curvaceous laminate of Italian walnut, selected according to the manufacturer for its elasticity, strength and high density. A 3mm-thick steel plate is placed on top of this, designed both to lower the deck's structural resonance and add extra reinforcement. Finally, this is capped by a 20mm-deep slab of polished black acrylic, which can be a magnet for dust and fingerprints.
Drive is delivered to the platter's periphery via a belt from the high-torque 12V AC synchronous motor, which is powered by Gold Note's compact PST-1 off-board supply. An optional upgrade route presents itself in the shape of the £864 dedicated PST-10 turntable power supply, which includes no more than four transformers, one of which is used as part of a choke filter, and comes complete with a silver umbilical that connects to the turntable. It is available in black, silver or gold finishes.
On the front left of the acrylic top plate are two low-profile silver buttons for selecting 33 and 45rpm speeds, while a further sequence of button presses allows the user to fine-tune the rotational speed.
The supplied 9in B-5.1 tonearm is entirely handmade in Italy. The armtube and bearing housing are all machined from aluminium, the latter incorporating four high-precision steel bearings made in Germany by GRW. Again, the B-7 Ceramic (£1,591) – which has ceramic ball bearings – offers another possible upgrade path.
Setup is straightforward and fuss free – there's no suspended subchassis to wrestle with – and it's also easy to operate. The steel counterweight can accommodate cartridges with a mass up to 15g, while bias compensation is effected by the usual thread and weight system and easily adjusted by moving the nylon thread along a horizontal scale located at the back of the arm.
As well as the walnut plinth of our review sample, the Mediterraneo is available in black lacquered MDF, white and as a truly ostentatious alternative coated in an exquisitely textured 24k gold foil. It doesn't come with a cartridge so the EAT Jo No5 pick-up is employed, feeding a PS Audio Stellar phono stage and Naim NAC82/NAP250 amps driving ATC's SCM40 loudspeaker.
Sound quality
From the start it becomes immediately apparent that the Mediterraneo's calling card is rock-solid stability. That's not to suggest it's by any means neutral in its presentation, because it's not, instead painting a sonic picture that is deeply appealing and draws you into its own vision of the world.
Spinning up Deacon Blue's When The World Knows Your Name, the train-beat snare rhythm that opens Queen Of The New Year reveals the deck's delivery to be warm but powerful, even if the strike of the sticks lacks the sheer staccato attack and impact heard via the very best turntables. Meanwhile, the bass guitar is appropriately plump and full while Ricky Ross' vocals are conveyed with a wonderful sense of warmth and richness.
The stereo image is expansive, with the Gold Note setting up a wide and deep soundscape within which instruments are securely defined with a reach-out-and-touch-them presence. On The World Is Lit By Lightning, percussive effects and rim shots career around the room, drawing the ear right to the edges of the soundstage. You certainly wouldn't describe it as incisive, but bathed in the Florentine glow of the Mediterraneo, the streets of Glasgow described on the album have never felt quite so warm and inviting.
The resident orchestra of Amsterdam's Concertgebouw performing Beethoven's Symphony No.6 under the baton of Bernard Haitink is a recording in which the string section enjoys exceptional sweetness. The Mediterraneo dutifully captures the delightful string tones during the quieter sections, while the majestic swells possess a wonderful acoustic ambience without ever sounding strident or harsh. This recording is notable for its lack of pinpoint imaging, but the orchestra sounds just as I would imagine it in the hall, ranged across a wide concert stage without undue spotlighting of individual instruments. Despite this, a little fine detail is lost to the warm euphony of the deck's presentation.
Piano always presents a fine test of a turntable's pitch stability and even with the standard PSU in use there is a sense of exemplary control and grip on Rachmaninoff's Rhapsody On A Theme Of Paganini performed by the Chicago Symphony Orchestra. Switching from the standard PSU to the aforementioned PST-10 delivers no immediate benefit to speed stability, but does reveal a little more detail in the recording. The sense of hammers hitting piano strings, the sheer mechanical force and impetus of the playing and the rich tonality of the stringed instruments in Variation 18 all reach a higher level with the PST-10 taking charge.
Dynamic light and shade improve too, so that gradations and accents in Rubinstein's performance are conveyed with greater authority – from pianissimo to fortissimo.
Van Morrison's Avalon Sunset also provides a perfect demonstration of the potential of Gold Note's flagship turntable with its power supply upgrade. On opening track Wherever God Shines His Light Morrison's vocals come across as more transparent, or less syrupy, while the punchy drum and percussion sounds are far more crisply delineated. The tympani playing softly in the background of Contacting My Angel is conveyed with wonderful warmth and solidity, while the electric and acoustic guitars enjoy fine clarity and dynamics.
Finally there's the glorious brass section on I'd Love To Write Another Song... Bold, occasionally strident (precisely as brass should be) the fabulous exuberance of its interjections propel the song along with real swing, making for a glorious listening experience.
Conclusion
Gold Note's Mediterraneo is a fine turntable that, unlike some at this price point, is a fit-and-forget vinyl solution. Its excellent build, elegant looks and sumptuous sound quality offer an appealing proposition, while the fact that there are options for getting more out of it with optional extras further down the line makes it all the more appealing. DV
DETAILS
Product: Gold Note Mediterraneo
Price: From £4,990
Origin: Italy
Type: Belt-drive turntable
Weight: 25kg
Dimensions: (WxHxD) 470 x 210 x 360mm
FEATURES
● 33 & 45rpm
● B-5.1 tonearm
● PST-1 PSU
Read the full review in
April 2020 issue 461

SPONSORED VIDEO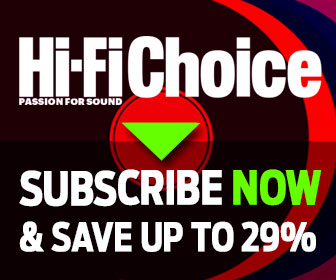 Inside this month's issue:

Focal Utopia (2022) open-back headphones, Audio Physic Spark 6 standmount speaker, Vertere DG-1S turntable, Pro-Ject X8 and Phono Box DS3 turntable package, six network servers in our Group Test and much, much more...
Standout tracks from our
Music Reviews
section, plus our current favourites to play in the
HFC
office.