Jolida JD1501BRC - £1,050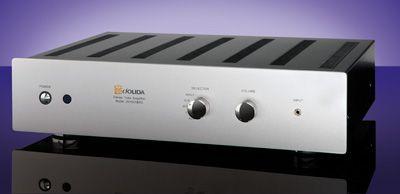 Two's company
Question: when's a tube amplifier not a tube amplifier? Answer: when it's also solid-state. David Price meets Jolida's hybrid JD1501BRC...
Were the Jolida JD1501BRC ever to be dug up in some great excavation a thousand years from now, hi-fi archeologists would be able to date it very accurately as being 'early twenty-first century'. The identifying marks are all clearly visible. First, it's a hi-fi separate, not an all-in-one. Second, it's of the minimalist school, stripped of features like tone controls and filters. And third, it uses both valves and solid-state devices inside.
All of which would tell our ancient audio expert that it came from a very specific moment in the 'early silicon period', where designers were experimenting with antiquated thermionic valves for reasons of sound quality. Were he, by some miracle, able to source the accompanying press release, he'd read that it, 'combines the best of two worlds, a tube preamp with a solid- state power amplifier… smooth silky sound with pace and bass'.
If this very issue of Hi-Fi Choice was dug up alongside it, he would quickly find out that – in my view – it does not give the best of both worlds. This is because the Jolida sounds neither like a great tube amp nor a top transistor one. Instead, it sounds like precisely what it is – a fusion of the two, which in turn has a completely different and distinctive sonic flavour.
The question then presents itself, is this 'third way' a worthwhile one? I'd say yes. Having experimented with endless permutations of solid-state preamps and tube power amps (and vice versa) over the years, it's definitely true that you can get an interesting sound by bringing the two tribes together. In my view, Jolida's designer Michael Allen has got his priorities right. The thinking goes that you get the punchy speaker driving ability of solid-state (which is, of course, the bane of tube amps) with some of the sylph-like silkiness of a tube-buffered preamp.
Come together
And so to the detail. The £1,020 Jolida is a fairly sizeable bit of metal. Surprisingly, perhaps, its final assembly and testing is done in the United States, although first line production is in China. The amp has a whiff of the handmade about – it doesn't have the immaculate fit and finish you'd expect from a similarly priced Japanese-made Onkyo, for example. Move the volume control and there's a very slight scraping sound, almost as if the knob has been set too far back on the fascia. It's not a serious criticism, but you can tell the designer's attention has gone elsewhere…
Indeed, you don't have to be Columbo to find out, as one peek through the myriad cooling slats of the top casing shows an enormous 500VA toroidal transformer, the sort of thing that could pass for an artillery round. I'd wager this takes up much of the weight, as the pressed steel-painted casework isn't the thickest around. It's also a little more resonant than I'd like; compare that with the less bell-like alloy shell of the Cyrus 8 integrated, for example, and you'll see what I mean.
Under the hood, we see a pair of Tung Sol 12AX7A tubes working as buffers for the incoming signal, in a passive preamplifier section. The tubes are inexpensive and readily available for around £15 a pop.
The company guarantees them for 1,000 hours or six months, and after they've reached the end of their natural life (and the amp's warranty period passed) then owners might like to try 'rolling' them for something a bit more fancy. This is a big thing amongst tube aficionados, with many believing the expensive (or classic new old stock) ones sound better.In my own experience of other valve preamps, this is very much the case.
The designer Michael Allen says the Tung Sols are, "good for dark speakers and will give a bit more forward middle and high and a strong bass". His own taste is to use new old stock Phillip Miniwatts or Mullards.
A good-quality ALPS volume control is fitted, so Jolida have avoided the temptation to fit bargain-basement components throughout. Downstream is the power amp section, with a generously heatsinked IC power amp output stage putting out a claimed 100W RMS per channel into 8 ohms (see In Sight p18). Capacitors are genuine Wima and output chips are National Semiconductor LM3886, two per channel. The rear-mounted speaker sockets feel a little low rent, but everything is tidy and solid enough all the same.
The amp runs very cool, despite the tubes, which barely get warm. The fascia is a quarter inch-thick slice of aluminium, with the bare minimum of controls. Switch the Jolida on and an illuminated ring around the volume control flashes for a few seconds, while the protection circuitry remains on. There are three RCA phono inputs, plus a front-mounted 3.5mm minijack and – unusually at this price – XLRs (which I used for this review). Round the back, there are also variable and fixed preamp outputs. The plastic remote wins no prizes, but does the job.
Sound quality
As previously suggested, there's nothing especially 'valve-like' about the Jolida JD1501BRC – you'd never confuse it for a vintage Quad II for example! Rather, it's a thoroughly modern music maker with a light, open and airy nature.
There's little that's remarkable about this amplifier's sound, which itself could be a remarkable thing, as at the £1,000 price point there are a lot of integrateds which draw rather too much attention to the way they go about reproducing music, leaving their grubby fingerprints at the scene of the crime. The Jolida, by contrast, simply gets on with the job in an uncomplicated and enjoyable way.
Kicking off with 4hero's Give In, and the 1501 set up a wide, expansive soundstage inside which all the elements of the mix flourished. Unlike some all solid- state designs, it doesn't search out individual musical strands and spit them out at you; instead the Jolida is subtle enough to encourage you to listen right into the recording.
I was struck by the large scale of the proceedings, and its zest and zip in the rhythm department – this amplifier doesn't sit around waiting to be asked to get up and boogie. Instead, it carried the song's fat bassline with aplomb, providing generous yet firm foundations for the rest of the musical event.
Across the midband, the Jolida was surprisingly civil – there was none of the nasty screeching some solid-state amplifiers offer up at high volumes, but then again neither was there any obvious sense of listening to an amplifier with tubes in it.
It would be misleading to talk about it being warm and full and fruity sounding, because the Jolida instead has a largely even and uncoloured tonality. Possibly, there's just a smidgen of 'warm sunlight' being shone across the music, rather than the forensic bluey-white light that some rival all solid-state amps provide – but it's only subtle. This is an interesting facet of the Jolida's sound; there's a sense that the amplifier has been subtly voiced to add just the slightest euphony. This will surely give added showroom appeal – for example compared to the solid-state Cambridge 840A it will sound sweeter and more sensual to most people's ears, contrasting with the latter's apparently rather clinical tonality. In truth though, you could still argue that the 840A is ultimately the more accurate of the two...
Treble, for example, is clean and extended, with a good deal of bite – yet hi-hat cymbals are never gritty. Steely Dan's Hey Nineteen is a veritable audio assault course, with crashing dynamics and lots happening from bottom to top. I was very pleased with the Jolida's muscular bass.
It's not going to beat a high-end solid-state power amp, but still it has some 'steel' to it, which gives bass guitar lines real authority. Yet it's not leaden, never slowing to a plod.
Further up and the Jolida bristles with detail, all set in a very wide soundstage. Individual instruments sit firmly in specific locations, and play in an unconstrained and tuneful way. Right up top the song's lovely cymbal work sparkles. True, in absolute terms, treble is slightly vague and diffuse, the amp failing to get right 'inside' every last shimmer of harmonics you hear in a hi hat crash. But considering its price this isn't so much a criticism as an observation; you need to spend hundreds of pounds more to get any useful improvement in refinement.
Impressively, the Jolida carried Donald Fagen's vocals really well. It never sounded nasal (which is a challenge with Fagen's slightly adenoidal tones), yet allowed the plaintive, slightly world-weary vocal delivery to really hit home. There was an emotional immediacy there which is so often lost by amplifiers of this price. Meanwhile all those rhythmic contortions of the song were handled very skillfully, the JD1501 never falling over its feet when trying to keep up the pace and convey the music's lively dynamic inflections and accenting.
Moving to some classic jazz, and Herbie Hancock's The Prisoner worked beautifully. There's some powerful, expressive trumpet playing on this track which can have me heading for the listening room door on some occasions, but the Jolida never got harsh or uncouth. Ditto the saxophone and flute work, which remained resolutely civilised, the amp catching their syncopations nicely. All this time that big, powerful drum kit was pounding away with relentless energy, and again this amplifier kept a great grip on the proceedings, a testament to its speed and dexterity.
My favourite recording of Vivaldi's Four Seasons showed the JD1501 to be a consummate professional, offering up as it did a wide recorded acoustic, inside which orchestral instruments could flourish. Again, its fine tonal quality announced itself, giving a really visceral, tangible quality to the massed strings.
My only criticism here would be just a slight lack of very low-level detail and atmosphere to the proceedings, but this wasn't unexpected considering its price.
Likewise, more expensive designs do place instruments in space with greater accuracy – I found the Jolida a touch vague in its location of instruments within the recorded acoustic, preferring to throw out a large 'morass' of sound, rather than tightly defined pinpoints within. Yet again, however, the amp was excused boots because of its modest price.
Conclusion
A genuinely interesting amplifier, this one. The Jolida JD1501BRC succeeds not just because it's a fine sounding £1,000 integrated, but because it offers a subtle flavour that none of its rivals possess. It's not soft, low-powered and syrupy like some of the entry level tube amps at this price, yet nor does it have the matter of fact, mechanical heart of many solid-staters. Instead, it sounds like the good tube-transistor hybrid that it is – open, detailed and punchy, yet smooth and even, too.
An interesting take on how to do a mid-price integrated amplifier then, it most certainly does not deserve to be buried without a trace! Try to hear it if you can.
LIKE: Smooth, powerful, open sound with fine rhythm; excellent value
for money
DISLIKE: So-so finish, resonant casework
WE SAY: Skillfully voiced integrated, with its own distinctively even, musical sound

DETAILS
Product: Jolida JD1501BRC
Origin: China/USA
Type: Integrated amplifier
Weight: 15.8kg
DIMENSIONS: (WxHxD) 430x330x115mm
Features:
• Tube-buffered preamp section
• 100W power amp section
• RCA, XLR and 3.5mm minijack inputs
• ALPs volume control, large toroidal transformer
DISTRIBUTOR: Aired Audio Ltd
TELEPHONE: 01452 385573
WEBSITE: airedaudio.co.uk


SPONSORED VIDEO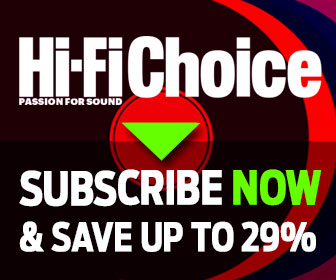 Inside this month's issue:

Cambridge Audio Alva TT V2 turntable, Meclo N50-S38 EX music library, Neat Petite Classic standmount, Sennheiser Momentum 4 Wireless headphone, six moving-coil phono preamps in our Group Test and much, much more...
Standout tracks from our
Music Reviews
section, plus our current favourites to play in the
HFC
office.