Logitech Squeezebox Touch - £240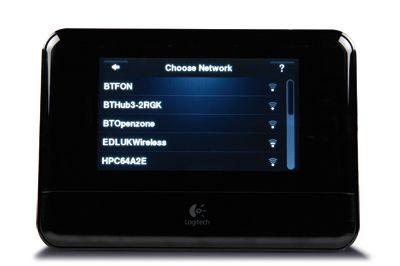 Logitech Squeezebox Touch
From the makers of mice and keyboards comes one of the niftiest bits of audio user interface we've ever seen
The photo will already have told you that this is in many ways a horse of a very different colour. All the same, its basic input and output features are close enough to those of the rest of the group. Ethernet and wireless network access are joined by a USB socket at the rear and an SD card socket at the side, both of which allow the use of local music storage devices. Output is on the usual pair of phono sockets, or a mini-jack for headphones, or electrical and optical digital connections.
The most obvious difference is in the user interface. Where all the other manufacturers use some kind of alphanumeric display and associated navigation, Logitech has put the whole lot on a touchscreen, which clearly puts the whole business of operation on a different plane altogether and renders the remote control a lot less attractive than usual. Even if you use the remote you benefit from the possibility of displaying cover art and so on (if your files are appropriately tagged, that is), but the touchscreen itself scored a huge thumbs-up from us for adding a feature we've missed in every consumer digital player we can recall: instant access to any point in a track. After a 28-year wait, digital cueing catches up with LP.
The usual options for playing local or network-stored music are joined by internet radio and a whole range of other services, including Spotify, MP3Tunes, Napster and so on, as well as Facebook – check your status on screen and upload links to tunes. Very space-age and very easy to use, though the multiplicity of menu levels can occasionally become overwhelming. You need to install Squeezebox Server on your main network computer, but that takes very little time and didn't give us any problems. We just loved using this unit and its physical design, with the screen sloped gently backwards and just enough weight to keep it firmly in place, is very well judged.
Sound quality
A blind listening session really is the acid test for a unit like this – it's hard to imagine not being swayed one way or the other by its looks, heritage and price. In the circumstances, our listeners found it a very attractive unit. Its sound was still not quite as energetic and involving as they might ideally have liked, but there was still plenty to praise.
It's particularly at home with voices in any style of music and there was very good definition of individual voices plus excellent integration between multiple voices or voice and accompaniment.
Detail was also more than just decent, with plenty of insight into recordings both new and familiar, and stereo imaging was thought among the best of the group. Width is just a touch reduced in some recordings, we felt. Dynamics are assured and climaxes hold together very well, with no loss of clarity.
Tonally, there's very little to comment on, though the bass can sometimes seem a touch wayward. Its level is well judged, though, and treble is very clean and sweetly extended. The midrange seems very even and there's no favouritism among musical instruments.
LIKE: Possibly the best user interface we've seen on any dedicated digital audio player
DISLIKE: Slight lack of bass control at times
WE SAY: We just can't fault it and we'll be very happy if this is a taste of the future
DETAILS
Origin:Switzerland/China
Weight: 1kg
Dimensions:(WxHxD) 150x110x80mm
Features:
• Inputs: Ethernet, Wi-fi (internal antenna), USB-A, SD card slot
• Outputs: Electrical and optical S/PDIF, analogue (unbalanced)
• Formats: WAV, AIFF, FLAC, Apple Lossless, WMA, MP3, AAC/MP4, OGG Vorbis
• Max resolution: 24-bit/96kHz
Distributor: Logitech UK
Telephone: 01753 870900
Website: logitech.com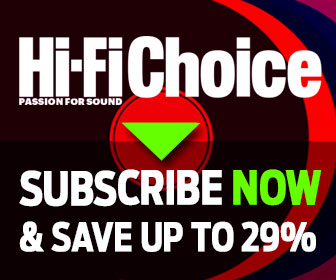 Inside this month's issue:

Hegel's V10 phono stage, iFi Audio Diablo DAC/headphone amplifier, VPI Prime 21+ turntable, System Audio's Legend 5.2 Silverback standmount, high-end headphones Group Test and much, much more...
Standout tracks from our
Music Reviews
section, plus our current favourites to play in the
HFC
office.