Lindemann Limetree Network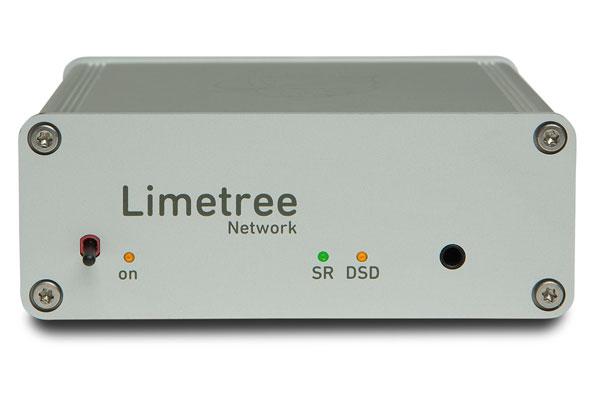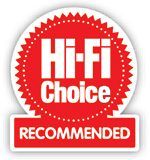 Hot on the heels of the Limetree Bridge streaming transport reviewed in HFC 452 comes the almost identical-looking Limetree Network housed in the same casework as other Limetree anniversary components we've seen. Unlike the Bridge, which is designed to attach to a digital input, the Limetree Network is a completely self-contained music streamer with built-in DAC and stereo RCA analogue outputs. There are no digital output options but there is a USB-A port which as well as supporting an external hard drive, can also hook up to a USB CD drive. Wi-fi and apt-X Bluetooth wireless connectivity are also supported.
The Network's decoding is also different to many similarly priced rivals. It uses the same hyper accurate clock found on the Bridge, but here the signal is sent to a pair of AKM AK4452 DACs that run in a dual mono configuration. It can operate two different modes and decode any audio signal 'as is' up to 24-bit/384kHz or DSD to DSD256 or upsample all incoming audio signals to DSD256 prior to decoding.
Control is via a dedicated app for either iOS or Android and is capable rather than spectacular. As I found when using the Bridge, I dislike the layout and that I can't view artists and album content in a grid format, which makes browsing a large music library more of a slog than it should be. There is on-board support for Tidal, Qobuz, Highresaudio, Spotify and Deezer as well as internet radio streaming and it can be used as a Roon client.
Like the rest of the Limetree family, the Network is not the most spectacular looking device, but it is well made and once you understand the LED system, is easy to interpret what it is doing. Somewhat unusually for a streaming component, there is a 3.5mm headphone socket on the front panel and only the slightly small rubber blobs that serve as feet and the short cable of the power supply count against it.
Sound quality
Any purchasing decision is likely to be a question of balancing the fact it offers less connectivity and features than some price rivals in a trade-off with performance. The good news is that its performance puts the Network right at the top of the tree for a sub-£1,000 streamer. Connected to a Naim Supernait 2 integrated amplifier and running with no upsampling engaged, the Lindemann has a tonal balance that delivers a performance that is lively and energetic and exceptionally refined. Feeder's Buck Rogers, a track that hovers on the edge of being over bright, is delivered with a controlled top end that makes for a satisfying listen and doesn't rob it of any of its energy. The bass response in particular is a wonderful balance of depth, detail and speed.
The tonality is also extremely good both with voices and instruments. David Gilmour's On An Island sounds unfailingly accurate, but sweet and engaging at the same time. The Network does its best work with decent recordings and clearly reveals how exceptional they are. This is no less true with streaming services, and the 24-bit/96kHz version of Hayden Thorpe's Diviner is a fabulously involving listen as a result.
Switching DSD conversion on doesn't result in night-and-day differences, but it's worth doing. The overall tonality doesn't change significantly, but there are gains to the space around the presentation and the three dimensionality of the performance. With larger and more complex recordings like the live version of Public Service Broadcasting's Gagarin there's an order and cohesion that shows the piece off in its best light, and highlights exceptional levels of realism.
Conclusion
The Network is a device that makes more sense in the metal than it does on paper. For the £900 asking price many people will be expecting more connectivity and features such as AirPlay 2 and Chromecast, which are both absent here. Sonically, though, I have yet to encounter a better streaming performance at the price. If you simply want the best-sounding network audio player for less than £1,000 and particularly if you are already a Roon user, go for this. ES
DETAILS
Product: Lindemann Limetree Network
Price: £900
Origin: Germany
Type: Network audio player
Weight: 300g
Dimensions: (WxHxD) 107 x 40 x 107mm
FEATURES
● 24-bit/384kHz PCM and DSD256-capable DAC
● Upsampling mode to DSD256
● Streaming service support: Tidal; Qobuz; Deezer; Highresaudio; Spotify Connect
● Roon-ready; aptX Bluetooth
● Connections: 1x stereo RCAs; 1x USB-A port; 3.5mm headphone socket
Read the full review in
October 2019 issue 454

SPONSORED VIDEO
Inside this month's issue:

Our bumper collection of the best kit to pass through the HFC test lab over the last 12 months is here to help you pick from essential turntables, speakers, amps, DACs, streamers, DAPs, headphones...
Standout tracks from our
Music Reviews
section, plus our current favourites to play in the
HFC
office.