NAD M10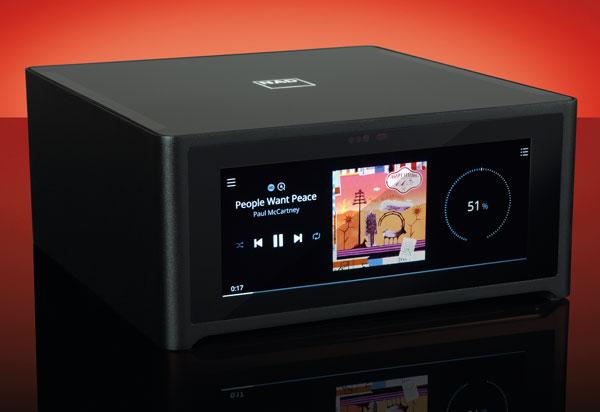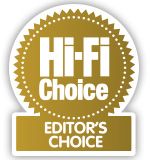 The arrival of a complete 'just add speakers' system in the BluOS family is something of a no-brainer – after all, the lineup from Canadian parent company Lenbrook already includes the Bluesound range of servers, players and speakers, and the availability of BluOS-compatible amps and receivers from NAD.
It would probably have been enough for NAD to fill this gap with a simple system closer to the Bluesound range than its upmarket Masters pre/power amps, but the company has a reputation for doing the unexpected, all the way back to its sector-defining 3020 amplifier of four decades ago. So the model it chose to launch is not just part of the Masters series, but also a thing of beauty and a remarkable piece of hi-fi in its own right.
That's apparent as soon as you set eyes on its half-width design, placing it in direct competition with the Naim Uniti Atom and Linn's Selekt DSM. There may be styling cues from the company's Masters range of heavyweight pre and power amps, but the eye is inexorably drawn to the M10's display, dwarfing its rivals in all its crisp, colourful wonderfulness.
At rest, the panel is blank, contributing to its cool, black minimalism, with nothing much to show beyond an illuminated NAD logo on the top cover. However, as a hand approaches it springs to life, revealing not just sharp, clean cover art for whatever is playing, but also a full control interface, available via touchscreen functionality. Reach for the M10 while listening to music, and the sensor switches into control mode, ready for you to make adjustments. It's all simple, logical, and very clever.
But then that's the hallmark of this chic little NAD system, which is one of the best-realised examples of its genre, with its industrial design courtesy of New Jersey-based DF-ID; under founder David Farrage. And to complement that sharp set of togs, the M10 comes fully loaded with a very comprehensive suite of features and capabilities.
As you'll already have gathered, there's BluOS compatibility so it can integrate with all the products using that protocol to share hi-res music round the home, all under the control of a slick iOS/Android app on a smartphone or tablet. With the app in place and your handheld device connected to your home network, you never actually need to touch the M10 in everyday use. Which is a bonus given that I suspect that big display will quickly get a bit smeary.
Courtesy of NAD/Bluesound distributor Sevenoaks Sound and Vision, I have a Bluesound Vault 2i music server/ripper to hand to feed the M10 music, but it will work just as well with a standard UPnP/DLNA NAS device or you can connect a USB storage device direct to the USB-A port located below its Ethernet connection on the rear. Coaxial and optical digital inputs are also provided, along with two sets of analogue ins, and an HDMI input complete with ARC (Audio Return Channel) compatibility, enabling TV sound to be piped through the system.
As you'd expect, the M10 can also stream from online music services (subject to subscriptions) including Spotify, Tidal, Qobuz and TuneIn radio, has MQA decoding for those Tidal Masters files and is Roon-ready.
On the wireless front it really goes to town. As well as two-way Bluetooth HD with aptX support – meaning you can both play to it from a suitable device and also connect wirelessly to Bluetooth headphones and speakers – it has Apple AirPlay 2 (including the ability to use Siri voice commands) and will also respond to spoken instructions via Amazon Alexa devices.
There's also Dirac Live room optimisation built-in, complete with a supplied microphone. On our early sample this is yet to be implemented, pending a firmware update, so it isn't possible to test its efficacy – suffice to say the Dirac version here is a stripped-down variant, with more comprehensive capability to be available at extra cost.
As well as decent terminals for a single set of speakers, the M10 also has preouts to feed an external power amplifier or active speakers, but with a twist. It's possible to use the unit in 'bridged' configuration to drive a single speaker in mono: add another bridged amplifier and you'll have a system with very serious power.
Not that anyone buying the M10 is going to feel shortchanged in the speaker-driving department. With its HybridDigital nCore technology sourced from Hypex, the power output section claims 2x 100W whether connected to 4 or 8ohm speakers, with experience suggesting those figures are quoted somewhat conservatively, as is the NAD way.
Sound quality
That impression of 'more than adequate' power is confirmed with the M10 wired up to a range of speakers, from Quad's little S-1 standmount (HFC 404) right the way through to Bowers & Wilkins 603 floorstander (HFC 448). Or at least it is once the system has done the necessary firmware update.
The Blu thunder headline is no neat throwaway line: the M10 sounds so much bigger than its diminutive casework would suggest, and the way it grips and drives even seemingly over-ambitious speakers is simply remarkable. This is a very powerful, and refined system in compact clothing, and quickly makes clear that its inclusion in the company's flagship Masters series is no exercise in spurious brand-stretching, but is instead reflected in its sonic ability.
It's not just with audiophile jazz material where the M10 excels, although it plays that with lovely detail underpinned with healthy bass weight – push it hard with the full-on assault of an album like Sunn O)))'s Life Metal, which challenges any system with the sheer density of its mix, and the M10 keeps its cool while thundering out the music as hard as you like. Even with the big Bowers & Wilkins floorstander connected it has power to spare, while its definition and precision is in ample supply with the rhythmic demands of the Colin Currie Group's recording of Steve Reich's Drumming, maintaining metronomic precision as the music grows in complexity.
That same combination of detail, weight and tight control is heard to good advantage with Valery Gergiev's LSO Live recording of Rachmaninov's Symphonic Dances, where the M10 is adept with the great sweep of the orchestra as it is with the finer detail of the scoring. It's a very mature sound, with both generous dynamic headroom and excellent resolution, and what's more the balance is maintained even when you start to push the levels up beyond sensible.
And it really gets to grips with the light and shade of Miles Davis' classic Sketches Of Spain album, bringing out all the character of the muted flugelhorn against backing trio and orchestra to marvellous effect: the sound is intimate, atmospheric and spellbinding, just as it should be. Oh, and much more interesting than the terminally overplayed and endlessly reworked Kind Of Blue.
These same qualities ensure the little NAD can rock hard, too, as it's clear from the way it crashes out the slinky rhythms of Steel Pulse's Mass Manipulation with a solid and agile bass, and everything up to and including the subtlest touches of percussion is open for inspection – if you're not just swept away by the infectiousness of the music, that is.
Conclusion
As its first all-in-one streaming music system, NAD's M10 really shows how it should be done. With its super flexibility, powerful amplifier design, big front-panel touchscreen and impressive BluOS platform, this is one of the most desirable all-in-one solutions that we've seen and is currently the design to beat. JP
DETAILS
Product: NAD M10
Price: £2,200
Origin: Canada/China
Type: Network music system
Weight: 5kg
Dimensions: (WxHxD) 215 x 100 x 260mm
FEATURES
● Quoted power output: 2x 100W (4/8ohm)
● 32-bit/384kHz-capable DAC
● Digital inputs: 1x coaxial; 1x optical; 1x HDMI; 1x USB-A
● Analogue inputs: 2x stereo RCAs
● Analogue outputs: 1x stereo preamp; 2x subwoofer
Read the full review in
July 2019 issue 451

SPONSORED VIDEO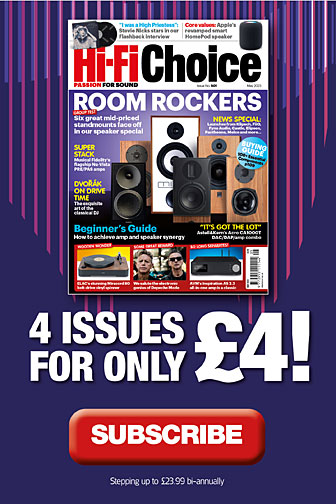 Inside this month's issue:

Klipsch R-50PM powered loudspeaker, DS Audio Grand Master Extreme cart, Astell&Kern A&futura SE300 portable music player, Elipson Legacy 3230 floorstanding speaker and our round up of the best music streaming services