Luxman SQ-N150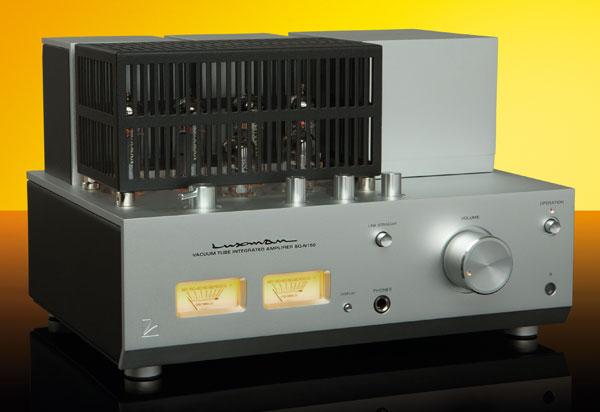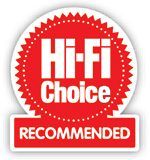 Mention Japanese brand Luxman in hi-fi circles and the kind of product that typically comes to mind will be one of its hefty solid-state amplifiers, such as the L-590AXII integrated that appeared as part of our Luxman/DALI Beautiful System back in HFC 457. Along with its handsome leviathan components, Luxman also has a range of vacuum tube amplifiers and the SQ-N150 is the smallest in the current lineup. More compact in the flesh than it appears in images, it has a modest A4-sized footprint.
In design terms, it is a fairly conventional amplifier built around two ECC83 dual triodes in the preamp section and a quartet of EL84 power pentodes acting as the power amplifier. The EL84 is not known for its powerhouse output when used in any configuration, but even so the SQ-N150 has a comparatively low offering than some equivalent designs and claims 2x 10W into a 6ohm load, although this should mean a longer lifespan of the valves.
Given the specs, some care is required when choosing a partnering loudspeaker. Ideally, a pair with a sensitivity figure greater than 90dB fits the bill while benign impedance should also be considered. But with due care and system matching attention, you'll be surprised at what this 10W-per-channel valve integrated amplifier can really achieve.
It has a useful spread of features, with four RCA stereo analogue inputs including three line-level plus a phono stage that supports both moving-magnet and moving-coil cartridges. There are no digital inputs, but the company's matching D-N150 CD player (£2,500) comes equipped with a trio of options in the shape of optical, coaxial and USB-B connections for handling external digital sources.
It is arguably the additional functionality that is more worthy of comment, however. As well as the phono stage, the SQ-N150 is fitted with a 6.35mm headphone socket and taps the main amplifier section for power. In traditional Luxman fashion there are bass, treble and balance controls, but these can be bypassed via the direct button should you wish. There is also a bespoke remote that has volume and mute functions as well as a set of controls for the aforementioned matching CD deck. The overall impression is quite different from the decidedly minimalist fascia that many valve amplifiers convey.
As befits a product from a company with a strong reputation for build quality, the SQ-N150 looks and feels superb. The chassis is relatively compact, but still weighs in at over 12kg, while everything feels very carefully and solidly bolted together. All the points of contact inspire confidence and it's one of the single most beautiful devices I have reviewed in quite a while.
Obviously, if a product sounds good, aesthetics shouldn't be too important, but they do play an important role in how we view and interact with something, and this works to the Luxman's advantage. Every part of it feels exquisitely finished and well thought out with lovely details such as the tiny pair of VU meters and the little bar that moves the input selector and denotes which input is selected. An effective protective cage for the valves is supplied, but there is no doubting the SQ-N150 looks far better without it in place.
Sound quality
Initial testing is with Focal's Kanta No1 standmount (HFC 454) in place, which is generally regarded as a fairly benign and easy to drive speaker. From the off, it's not a particularly good match for the Luxman with limited headroom and signs of strain apparent. Swapping to Audio Note's AN-K speaker, which is designed specifically for use with low-power valve amplifiers, dramatically improves the performance and so this is duly recruited for the bulk of the listening.
With the more sensitive Audio Note in place and, initially connecting the SQ-N150 to a combination of Chord Electronics' Hugo M Scaler and Hugo TT 2 DAC running as a Roon endpoint, it takes very little time to establish that this is a very fine-sounding integrated that just happens to use valves. There is no appreciable background noise at idle, even with the volume cranked up and while the output transformers are not terribly large, they seem to have the required heft to ensure that the Luxman never sounds strained or soft at the frequency extremes.
In fact, the SQ-N150 is an impressively energetic performer. Bonde, the opening track from Ali Farka Touré and Ry Cooder's Talking Timbuktu is delivered with a compelling and wholly engaging flow that underpins truly outstanding tonal realism. This is not the soft and rose-tinted take on the music that can sometimes be the case with valve designs, but a vivid and startlingly immediate presentation that actively draws you into the music rather than highlighting any limitations.
More impressively, even more dynamic material doesn't do a huge amount to unsettle things. The deep electronic notes of Christine And The Queens' Goya Soda will undoubtedly have a little more heft via a solid-state alternative with 10 times the output power, but the SQ-N150 does enough to ensure that their potency is entirely sufficient. While the frequency response feels very linear, there is no escaping the fact that vocals are absolutely sensational. Beautifully defined, they remain distinct from the backing instruments but not separated from them and packed with the micro dynamics of little breaths and inflections that can be missed even by fairly talented equipment.
No less importantly, provided that the speaker it's matched with is suitably sensitive, the performance manages to deliver heavier and larger scale music without sounding strained or lost. The live studio edit of Bring Your Lovin' Back Here by Gomez captures the heavyweight swagger of the band and the punch and drive of the music is central to the experience. Although certainly not a recording for the ages, the SQ-N150 takes the experience further with a level of refinement and airiness in the midrange that ensures any limitations of the music are avoided.
Given the excellent performance that the phono stage of Luxman's solid-state amps have demonstrated in the past, it would be reasonable to expect more of the same here and you'd be right, up to a point... Connecting Rega's Planar 10 turntable (HFC 456) fitted with an Ania Pro cartridge shows that all the technical attributes are well handled. The low noise floor remains and, in keeping with other products from the company I've tested, the tonality of the phono section is identical to the rest of the inputs. A World Of Masks by The Heliocentrics keeps that same rhythmic energy and tonal realism firmly in place and it does an impressive job of creating an open and expansive soundstage.
Any issue is more to do with gain. The 0.35mV output of the moving-coil Ania Pro doesn't translate into a satisfactory listening level, even when partnered with the sensitive Audio Note speaker. Changing to a Goldring Ethos (HFC 449) gives more headroom, but still leaves the SQ-N150 feeling underpowered with more dynamic material. Unless your system is assembled very carefully in terms of both cartridge output and speaker sensitivity, it is likely you will find the experience a little frustrating.
Happily, this is a something that is easily solved with a moving-magnet cartridge, and fitting the Planar 10 with Nagaoka's MP-200 (HFC 434) delivers levels of available gain that are far more consistent with a digital source. This has more of an effect on the performance than the quality of the cartridge and while the Nagaoka is not as good as the Ania Pro in an outright sense, the performance is superior simply because there is more headroom present. Given the plethora of great moving-magnet designs available, this shouldn't be a serious issue.
Rather fewer allowances need to be made for the headphone amplifier, however. Connected to Audio-Technica's ATH-A2000Z headphone (HFC 412), the Luxman delivers a stellar performance with similar sonic characteristics to most of what's output via the speaker terminals. While upper registers sound fractionally harder edged, this is something that can almost certainly be corrected with more astute headphone selection, meaning it is more than up to the job for occasional users.
Conclusion
The real value of the Luxman SQ-N150 needs to be considered in the context of how you intend to use it. Partner it with a sensitive speaker and make similar allowances for the phono stage, and it is something of a masterpiece able to deliver a huge variety of music with a wholly wonderful combination of accuracy and joy, plus looks and a sense of usability to match. ES
DETAILS
Product: Luxman SQ-N150
Price: £3,000
Origin: Japan
Type: Integrated valve amplifier
Weight: 12.4kg
Dimensions: (WxHxD) 297 x 188 x 251mm
FEATURES
● Quoted power output: 2x 10W (6ohm)
● Inputs: 3x stereo RCAs; MM/MC phono stage
● 6.35mm headphone socket
Read the full review in
March 2020 issue 460

SPONSORED VIDEO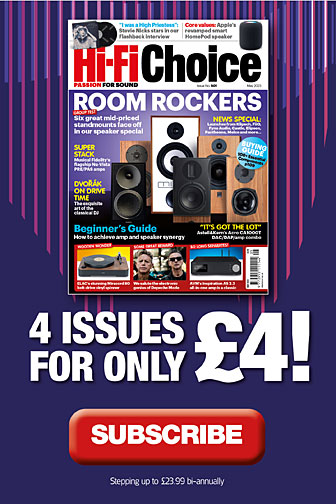 Inside this month's issue:

PMC prodigy1 standmount, Goldring E4 cartridge, Cyrus TTP Turntable, Naim Nait 50 integrated amplifier, Sennheiser Ambeo Soundbar Mini, mid-price DAC Group test and much, much more