PMC Cor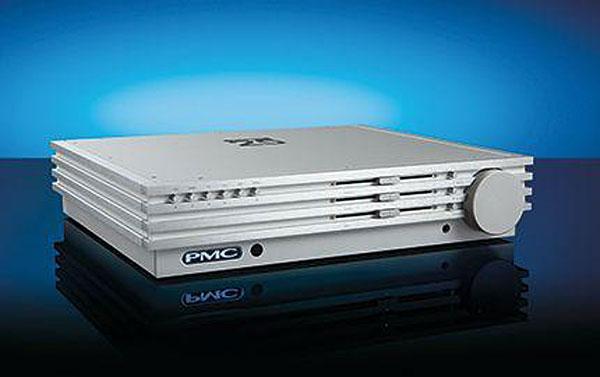 Celebrated for its loudspeaker designs, PMC has developed its first integrated amplifier for home audio fans. HFC powers up...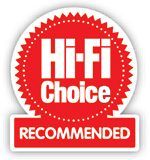 If asked to come up with the British loudspeaker manufacturer most likely to move into the amplifier sector, PMC might not be the first to come to mind. With a long-standing distribution relationship with Canadian amplifier specialist Bryston and a budding partnership with AVM in Germany, the company isn't short of quality power options, so why build its own? The thing is, PMC has been building its own amplification for some of its active loudspeakers for some time now and has worked with Bryston to optimise design. Today, we're mostly seeing integrated amplifiers increasing features and functionality as connectivity hubs, but the Cor (meaning heart in Latin) is resolutely analogue in all senses of the word. It's built around a Class A/B amplification stage, claiming a healthy 2x 95W into 8ohm (rising to 140W into 4ohm) at extremely low distortion levels, and is combined with healthy current delivery via a custom-designed transformer.
PMC's design objective here is to provide an amplifier with no sonic character of its own, one that simply adds gain. Other aspects of the internals are also bespoke, and even the circuit boards are black because PMC says they sound better that way. Capacitors in the signal path are all bipolar, selected following extensive listening tests establishing that they're audibly superior to polarised ones.
Unusually, the design goal to be free of colouration hasn't resulted in the kind of minimalism that can often accompany amplifiers of this nature. It's fitted with bass, treble and balance controls that are adjusted via prominent sliders on the front panel. This degree of adjustment is rare enough in this day and age, but even more unusually they are powered and can be adjusted from the remote handset. They are based on mixing desk faders and allow for a +/- 10dB adjustment within their frequency spotlight. PMC's argument is that even well-mastered recordings are not a one-size-fits-all experience and the Cor is engineered to be able to tailor what you hear without any compromise to performance.
The Cor is fitted with four RCA line inputs and a single balanced one on XLR connections. PMC also fits an AV bypass for use with multi-channel installations and a headphone amp with a full-size 6.35mm jack. This is a reasonable but not exactly lavish amount of connectivity for hooking up a pretty comprehensive set of line-level analogue components. If you want digital inputs, a phono stage or network integration, you'll need to look elsewhere.
Aesthetically, the Cor is undeniably striking and consciously or otherwise, PMC has styled it to look a little like a PlayStation 2. It's an eye-catching component that I have grown more accustomed to over the period of testing and the 'ridges' help to dissipate any heat – it gets warm, but never too hot to touch – and feels both large and extremely solid, weighing in at 12kg.
There are some neat design touches, too. The tone controls have an LED assigned to each one that glows white when the control is centred and orange when engaged. I also love the big illuminated PMC logo that doubles as the standby button and that hefty volume control is a tactile delight. Not everything is perfect, though. The remote control feels as solid as the rest of the amp, but is extremely directional and the response to volume commands isn't terribly hurried. It might be fair to say that there are slicker rivals at the asking price, although very few of them feel more solid than the Cor.
Sound quality
My initial listening is with a Spendor A1 standmount. It might seem a little strange to connect a big integrated amplifier to a sealed box loudspeaker measuring just 300mm tall, but the listening results are informative. The Spendor doesn't offer prodigious bass extension, but on the end of the Cor it seems to find an extra half an octave over what it's capable of elsewhere. It's never forced or over emphasised, instead there is simply the suggestion that the amplifier is extracting the maximum potential from the diminutive bass driver.
Listening to the 16/44.1 download of Wild Beasts' Last Night All My Dreams Came True, it does a good job of delivering on its promise of studied neutrality. There's little sense of there being any aspect of the performance that you can immediately pin on being down to its influence. This doesn't mean that it is in any way dull. With an exciting and urgent live performance of He The Colossus from Boy King, the Cor reproduces the frenetic energy and potent drumming without any sense of softening the impact or prettying up the slightly raucous edge. There is also a commendable sense of spaciousness and three dimensionality to the presentation, too. Give it the merest glimpse of a soundstage, and it always strives to create a believable space.
With the rather gentler Three Dots And A Dash by Punch Brothers, available as a 24/96 Tidal Master, the Cor is as smooth and refined as it was ballistic with Wild Beasts. The richness and presence of the instruments is extremely good with the lead violin in particular doing a fine job of sounding tangibly real while remaining free from harshness or aggression. Switching to a larger Neat Momentum 4i floorstanding loudspeaker, the PMC demonstrates that the extra extension it possesses when attached to the Spendor is not some sort of aberration. With the Momentum in place, the impression is not so much that there is more bass, but that its ability to go rather lower than you might expect is being harnessed very effectively.
Where the PMC really comes into its own is when you partner it in such a way as to induce any character further up the signal path. Connected to the fundamentally sweet-sounding Lindemann Limetree phono stage (HFC 441) and a Goldring Legacy moving-coil cartridge, the character of these two items is given voice by the Cor, which allows you to really appreciate what a happy partnership they create. If genuine neutrality is what you seek, it is undoubtedly possible to create it, but the Cor's ability to emphasise what you already like about your system without adding more variables is arguably even more desirable.
Tinkering with the power-operated tone controls is a slightly mixed bag. With vinyl especially, there are times during testing where I can confidently say that straying from the direct settings creates an improvement. The slightly hard pressing of Chvrches Love Is Dead benefits from edging the treble back slightly while the gloriously kitsch Return Of The Fabric Four by Corduroy works better with a little extra bass, but there are more occasions where playing with the sliders is fundamentally a distraction.
The headphone section by contrast is an almost vice-less bit of hardware. Some listening with Sennheiser's HD 800 S headphone (HFC 439) produces exactly the same effortlessly transparent gain as it does via the loudspeaker terminals. Noise levels are negligible and the headroom on offer should be sufficient for pretty much any listener.
Conclusion
PMC's Cor integrated amplifier feels like a product that's been built because the company wanted to and not because of any commercial point to prove. For those that are used to amplifiers adding a little colour of their own, it is likely to be an odd first listen and its aesthetics are very much a matter of taste. Its ability to deliver large amounts of gain and effortlessly transmit the musical message is not in question, though, and for many hi-fi fans this will be the last amplifier they ever need to buy. ES
DETAILS
Product: PMC Cor
Price: £4,995
Origin: UK
Type: Integrated amplifier
Weight: 12kg
Dimensions: (WxHxD) 432 x 88 x 401mm
FEATURES
● Quoted power output: 2x 95W into 8ohm
● Inputs: 4x RCAs; 1x balanced XLRs
● Balance, treble and bass controls (powered)
Distributor: The Professional Monitor Company Ltd.
Telephone: 01767 686300
Website: pmc-speakers.com
Read the full review in October issue 441

SPONSORED VIDEO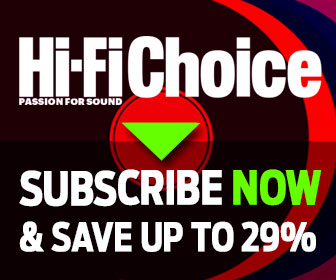 Inside this month's issue:

Acoustic Energy's AE320 floorstanding speaker, B&W's 805 D4 standmount, Melody's Action Ultra tube amp, six moving-coil cartridges scrap it out in our Group Test and much, much more...
Standout tracks from our
Music Reviews
section, plus our current favourites to play in the
HFC
office.