PS Audio Sprout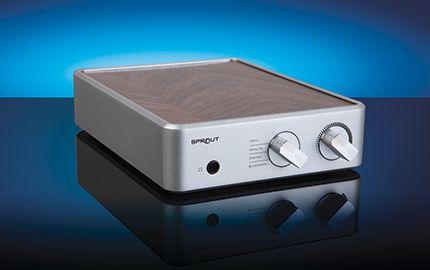 With Bluetooth and vinyl bases covered, the stylish Sprout mini-integrated has plenty on offer. Andrew Simpson whets his appetite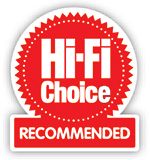 In the not too distant past 'proper hi-fi' inevitably had to equate to stacks of similar sized and similar looking separates for it to be taken seriously by audiophiles. But with improvements in more efficient amplifier technologies – such as Class D – combined with the move to higher quality streaming from portable devices, compact hi-fi no longer necessarily means compromised quality, as we've recently seen with Quad's Vena (HFC 390) and NAD's D 7050 (HFC 382) both of which come from companies with long-standing reputations for producing class-leading products.
Like these two brands, PS Audio's usual stomping ground also lies in the high-end separates arena where its DACs and digital products sit alongside a selection of audio power plants. The Sprout is a different beast, representing the culmination of two and a half year's work by sales director Scott McGowan, son of CEO and founder Paul McGowan.
It's a product that's firmly focussed on taking the company's know-how to new audiences, who will be equally wooed by its demure size and style as they will by its sonics. And judging by the 897 Kickstarter backers who pledged $414,963 against its $36k goal, this audience is clearly hungry for it. Its intentionally stripped-back aesthetic means there's no flashy digital front panel LEDs or menu screen to contend with, leaving you with the simplicity of just rotary dials for input and volume to choose which source you want to listen to and at what volume level.
Designed, engineered and hand-tested in PS Audio's Colorado homeland, the Sprout is built in China and the quality of its finish is first rate. The two front panel knobs are machined from solid billets of aluminium, while the unit's 3.5mm-thick main chassis is formed from bead-blasted extruded aluminium, with elegantly rounded corners and chamfered edges. Topping the case in style is a panel of walnut veneered MDF, which adds a touch of elegance to the compact unit.
The Sprout's five inputs have been carefully selected to each cater for different sources. On the analogue side, a 3.5mm jack socket is fitted for line-level inputs, while a pair of RCAs allow moving magnet-equipped turntables to connect to the Sprout's internal phono stage, which boasts passive equalisation and a Class A gain stage. On the digital side, you can choose from a USB-B or S/PDIF (coaxial) socket, both of which can accept data up to 24-bit/192kHz. Instead of wi-fi streaming, PS Audio has armed the Sprout with aptX Bluetooth to bring music stored on smartphones and the like into the equation. Under the lid sits an Anaview ALC0100-2300 Class D switch mode amplifier, claiming 2x 32W into an 8ohm load. This module was chosen above others for its sound quality, with its size and efficiency also meeting the company's brief.
For DAC duties, the Sprout's USB, coaxial and BT inputs are fed into a Wolfson WM8524 asynchronous chip, selected for its smooth analogue character and how well it works with the high-quality clocking mechanisms. Alongside the front panel's analogue stepped volume control sits a handy 6.35mm headphone jack, which auto-mutes the speaker outputs when a pair of cans are plugged in.
Getting the PS Audio up and running takes seconds, not minutes. Although if you plan on hard wiring analogue sources other than a turntable to the Sprout you'll need to budget for interconnect cables that terminate with a 3.5mm jack plug, and to send music over USB requires installing a driver from PS Audio's website (psaudio.com/support/downloads). Connecting to the Sprout via Bluetooth is more convenient, as there's no pairing button on the rear panel antenna to fiddle with. Instead any BT-equipped device simply finds the Sprout and lets you pair automatically.
Sound quality
Listening to each of the Sprout's inputs immediately reveals how it's been crafted to give its all in equal measures across a range of sources, while being especially forgiving of lesser-quality content.
Parked between my Q Acoustic 2020i (HFC 360) bookshelf speakers (in matching walnut finish) and testing its Bluetooth input with my iPhone 4s, the little Sprout looks and sounds right at home. Streaming a 320kbps MP3 file of Future Islands' Light House reveals how easy its Bluetooth input is to access while making the music sound enjoyable enough, given its limitations. The Sprout seems to let the rhythm of the track do the talking, which is presented with enough separation to help create a holistic stereo image.
But while this confirms that having a Bluetooth input is a convenient inclusion, streaming a 16-bit/44kHz (1,411kbps) FLAC version of this same track over a hard-wired USB connection from my laptop running Tidal, quickly reveals how much more it has to offer when it's asked to go up a gear. Gone are the fuzzy edges and closed-in soundstage of the previous version, replaced with music that has real body and greater levels of detail, adding depth to each note and making the music sound much more convincing. The treble in particular snaps into focus with greater degrees of clarity, while the bass guitar in the upper midrange has more texture, which gives it improved presence.
Pushing the envelope further with a 24/96 studio master of Pink Floyd's Lost For Words from The Division Bell (via highresaudio.com) gives the Sprout more to chew on. David Gilmore's opening guitar solo sounds accurately defined in the soundstage, with a tonal clarity that's clean yet relaxed, without sounding overly clinical or grainy and of a manner that some Class D amps can be. As with the Future Islands track, strong stereo imaging comes to the fore to make the little Q Acoustics speakers disappear as much as they can into a soundstage that's denser than what these budget boxes usually muster.
While it's unlikely the dinky Sprout's target audience will be using it to drive a pair of £3,000 floorstanders, I'm keen to test its mettle with my Dynaudio Focus 260 towers and see just how it fares under pressure. Pleasingly it puts in an admirable performance and is able to present the Pink Floyd track with enough power and poise to not let the speakers sound too wanting. Where it loses out compared with the best of the Class AB brigade at this price is in its slight lack of grip and expression in the bass, which can seem a tad grainy and harder edged through the Dynaudios. There's enough bass quantity, but with this it adds a certain tonality of its own to the lower registers, that's more noticeable on some tracks. It's also more prominent through the more demanding Dyns than the smaller Q Acoustics, which are less revealing and can't get anywhere near the bigger speakers' bass retrieval levels. Therefore the PS Audio will benefit the most from being partnered with the best pair of mini monitors you can afford, such as Q Acoustics' more premium Concept 20 or KEF's LS50.
Testing the MM input with my VPI Scout 1.1 turntable shows that vinyl fans are well served. With a mint pressing of Vaughan Williams' The Lark Ascending by Sir Adrian Boult and the London Philharmonic Orchestra channelled through the Sprout I can hear how background noise is kept low, while the air and space that surrounds Hugh Bean's solo violin allows his instrument's notes to soar and swoop above the delicate orchestral accompaniment, showing that this input in particular has been well implemented.
Using this track to test the headphone output with a pair of AKG cans brings equally fruitful returns. Over headphones the Sprout isn't overly revealing, which lets it keep sibilance at bay and makes for a fatigue-free experience, especially for extended late-night listening sessions.
Conclusion
Along with its uncomplicated aesthetic, what sets the Sprout apart from its contemporaries is how it's intentionally engineered to be as user friendly as possible. In today's hi-fi age where intelligent apps and touch screens to access your music are all the rage, it's refreshing to come across a product as easy to live with and listen to as this. It also manages to have a sensible spread of digital and analogue bases covered.
While its lower bass is not quite as clean as some rivals, its top end is nicely refined with a strong and confident soundstage presence for such a modest output. If you're building a fuss-free second system, the Sprout should be near the top of your audition list.
DETAILS
PRODUCT: PS Audio Sprout
Origin: US
Type: Integrated amplifier/USB DAC
Weight: 6.4kg
Dimensions (WxHxD)
152 x 45 x 203mm
FEATURES
Quoted power: 2x 32W into 8ohm
Wolfson WM8524 DAC chipset
aptX Bluetooth streaming
MM phono stage
Headphone output
DISTRIBUTOR: Signature Audio Systems
TELEPHONE: 07738 007776
WEBSITE: psaudio.com
Reviewed April 2015 issue 396


SPONSORED VIDEO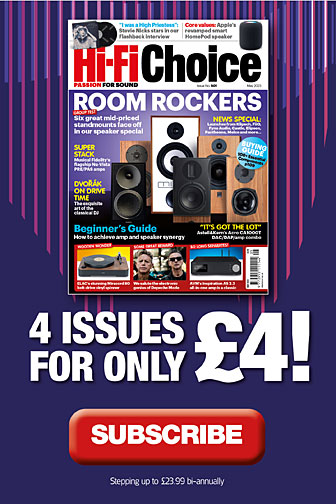 Inside this month's issue:

Wison Audio's exquisite Sasha V floorstanding loudspeaker, Origin Live Sovereign S/Agile turntable/tonearm, Final Audio ZE8000 true-wireless earbuds, Astell&Kern AK PA10 portable headphone amp, Aretai Contra 100S standmount speaker and an integrated amplifier Group Test