Rega Aethos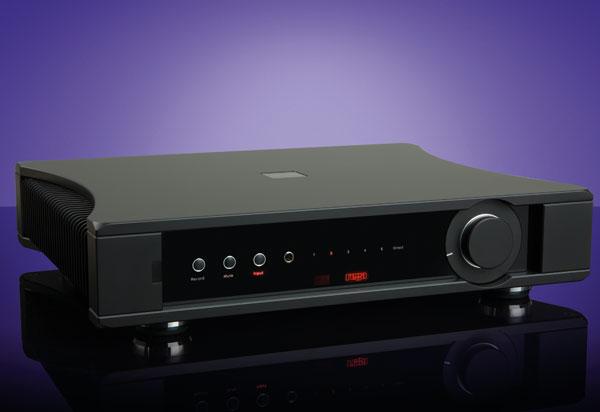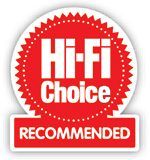 We first glimpsed a prototype of Rega's Aethos integrated amplifier at The Bristol Hi-Fi Show back in February 2019. The sizeable gap between the £1,680 Elicit-R (HFC 374) and range-topping £6,400 Osiris (HFC 329) integrateds always suggested that another design might be in the works, and the Aethos is an intriguing combination of established Rega engineering with some new twists.
The Aethos is best considered as a highly evolved Elicit-R design rather than a cut-down Osiris one. The more powerful Osiris amplifier certainly lends some aspects of its power supply arrangements and layout to the Aethos, but the amplifier circuit is much closer in origin to the Elicit-R and Elex-R (HFC 420) integrateds. This thinking extends to the original project name of the amplifier with designer Terry Bateman giving it the code 1600E – an indirect reference to another prime export from Essex; the Ford Cortina. The 1600E was the range-topping model with all the bells and whistles added and the Aethos design has much in common with this way of thinking.
Compared with the Elicit-R's 2x 105W, the Aethos claims to generate 2x 125W power output that makes use of a quartet of 160W Sanken Darlington transistors. These are powerful devices and when combined with Rega's design practise of 'doubling up' the output stage so that the bias network and pre driver transistors are also duplicated rather than just the output devices, it means that the Aethos reaches its 125W rating without placing significant strain on the components.
The volume control is also an evolution of the Elicit-R design and is one of the more unusual devices of its type. This is a combined feedback and passive volume system that changes both the input and feedback level to adjust the volume on the amp. Rega suggests that this helps to improve the level consistency between channels and reduces noise and input overload at the same time. It also makes use of a high-quality Linear Systems FET alongside an ALPS Blue Velvet volume potentiometer.
The combination of the hefty power output and level control means that the gain at the lower stages of the volume dial is considerable – at no time during the review period do I need to increase the level much beyond the nine o'clock position. This makes fine adjustment a little harder than on some rival designs, but even so, channel balance sounds well matched and extremely even.
The functionality of the Aethos is entirely straightforward fitted with five line-level inputs, a tape loop along with power amp in and preamp output. This is partnered with a headphone stage that outputs to a 6.35mm jack on the front panel.
What you won't find is a built-in phono stage. At first, this seems unusual, not least because many key rival integrated designs have begun reintroducing phono stage inputs, but the reasoning is simple enough. First of all, space within the dual mono Aethos is fairly tight, which limits just how effective the phono stage would be. Secondly, the turntables that Rega hopes you might choose to partner the Aethos with – primarily its Planar 6, 8 and 10 designs – are all fitted with moving-coil cartridges, making integrating a sensitive MC phono stage even trickier to achieve and, lest we forget, Rega already has dedicated phono stage designs in place in the shape of its Aria (HFC 437) and Aura (HFC 446).
The Aethos makes use of new casework similar to that seen with the power supply of the Planar 10 turntable (HFC 456), but it is given full expression here and its immensely solid casework weighs in at 17.5kg. Operationally, there are a few quirks. There's no direct input selection and this makes moving between sources a fraction slower than when selecting the appropriate input on rivals, while the power on/off button isn't immediately obvious, but these are minor design quirks that are quickly overcome. The supplied Solaris remote control is a bit of a button fest, although during testing it works well and is usefully omnidirectional.
Sound quality
Outputting to Focal's Kanta Nº1 standmount loudspeaker (HFC 454) and playing tracks from a Melco music library via a Chord Electronics Hugo TT 2 DAC with matching M Scaler, the Aethos quickly reveals that for all the developments to its design, it maintains many Rega traits and is an effortlessly agile-sounding integrated amplifier. It takes the 44.1 rip of Seasick Steve's That's All and really gets stuck into the rough and ready guitar and kickdrum with an infectious feeling of energy. The extra power hasn't come at the expense of this lightness of touch and deft handling of time signatures, ensuring that it delivers a real feeling of effortlessness to the way it performs.
The opening title track of Orbital's Monsters Exist is immensely potent and free of any perceivable feeling of constraint even when the album itself is firmly wedged against the end stops of the bandwidth available. Much of this comes down to the enormously hefty bass response as well as huge reserves of depth, detail and definition that it possesses and, in many ways, this element of the performance has much more in common with the company's flagship Osiris integrated, thanks to its scale and punch that seems to engage on an emotional level.
This ability is remarkably durable in how it holds up in the face of poorer recordings. Scratch Massive's live album Communion is not a reference piece of mastering by any stretch of the imagination, but in the hands of the Aethos the 24/44.1 download is able to convey the fury and bombast of the material to create a convincing sense of the performers and audience as a cohesive whole. Pretty much regardless of the size and composition of the music you choose to play and how badly it was treated in the mastering process, the Aethos has the enviable ability to turn it into something enjoyable.
Moving to vinyl using Rega's Planar 10 turntable (HFC 456) via a Cyrus Phono Signature phono stage (HFC 408), the Ray Charles and BB King cover of Sinner's Prayer is unfailingly accurate and it's this aspect of the Rega's performance that grabs the attention most effectively in its ability to render the feeling of two music industry legends being sat between your speakers. It's a heady combination of soundstage, scale and that tonal realism combining to create something that's very much a performance rather than simply a presentation.
It's not much of a surprise to realise that this integrated amp and turntable combination is something of a perfect partnership. The effortless ability of the Planar 10 turntable to take the slow building opener of Public Service Broadcasting's Every Valley and render it in a way that feels both exceptionally accurate yet wonderfully musical remains one of its most singular features. The Aethos then proceeds to build the space that this music happens in. It never feels artificial, not least because the scale it imparts is unfailingly correct, shrinking to fit the wonderfully intimate You + Me later in the album with the same ease it accommodates larger and more expansive tracks.
Being hyper critical, the airiness of the Rega's top end isn't quite as effortless as some rivals and it tends to present music between the speakers rather than expanding beyond them. Via the slightly uncompromising Focal, it can sound fractionally forward at higher listening levels but swapping the Kanta Nº1 out for the DALI Epicon 2 from this month's Beautiful System suggests this is something that can be managed by employing careful speaker selection. The Epicon 2 doesn't fundamentally change the Aethos, but it has a warmer tonal balance at the expense of a little fine detail. Given how adept the Rega is at extracting information, however, you barely notice it.
Any disadvantages are also partially offset by a headphone amplifier that shares all the principle virtues of the integrated itself including those enormous reserves of power and it's able to secure a very healthy listening level from Audio-Technica's ATH-A2000Z headphone (HFC 412). In terms of background noise levels and separation, the Aethos might have to cede a little ground to some dedicated designs at the £400 to £500 price point, but the fact it can take pretty much any pair of headphones under £1,000 and drive them correctly makes partnering it a very straightforward undertaking and should ensure that if you do plan to do a fair bit of your listening in this way, this amp should jump a few places up any auditioning shortlist.
Conclusion
By focusing on simply making an integrated amplifier that takes established design practices the company knows work well and evolving them rather than drastically reinventing anything, Rega has produced an amplifier that delivers a well-crafted blend of realism, space and simple musical joy. The Aethos has the power to be usefully unaffected about the loudspeakers it's partnered with and is a genuine pleasure regardless of the music that's played. This is another fine and well thought-out component from Rega, and one that makes the integrated amplifier market more competitive than ever at this price point. ES
DETAILS
Product: Rega Aethos
Price: £3,000
Origin: UK
Type: Integrated amplifier
Weight: 17.5kg
Dimensions: (WxHxD) 433 x 95 x 360mm
FEATURES
● Claimed power output: 2x 125W (8ohm)
● Inputs: 5x stereo RCAs; 1x tape loop
Read the full review in
January 2020 issue 457

SPONSORED VIDEO
Inside this month's issue:

Our bumper collection of the best kit to pass through the HFC test lab over the last 12 months is here to help you pick from essential turntables, speakers, amps, DACs, streamers, DAPs, headphones...
Standout tracks from our
Music Reviews
section, plus our current favourites to play in the
HFC
office.