Rega Planar 6 with Ania MC cartridge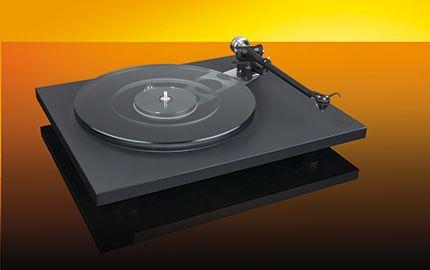 UK-exclusive first review of Rega's Planar 6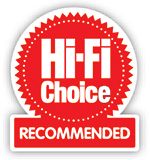 From the moment Rega revived its Planar name with the introduction of the Planar 1, Planar 2 (HFC 415) and Planar 3 (HFC 411) turntables in 2016, it was logical that the RP6 would be in line to join the new order. Rumours of an RP6 successor have been circulating for some time since the Planar 3 arrived over a year ago and anticipation was finally broken with the official announcement of the imminent release of the new Planar 6 in mid- July, much to the excitement of both dealers and Rega enthusiasts alike.
On the face of it, the similarities between the Planar 6 and the more affordable models in Rega's range look to outweigh the differences, but rest assured that the £998 (without cartridge) Planar 6 is rather more than a beefed-up version of its Planar 3 sibling. The new turntable is still an unsuspended, belt-driven design that uses a single-piece plinth instead of the distinctive two-piece design of the continuing RP8 and RP10 flagship decks. This plinth is rather different from anything that Rega has produced before and is constructed from a polyurethane foam called Tan-Cast 8, which is an extremely lightweight and rigid material. The foam is then sandwiched between a High Pressure Laminate (HPL), which Rega says is exceptionally thin but increases the plinth's stiffness and rigidity. It's finished in matt grey with high-gloss polymer black-edge trim.
The new plinth construction results in a weight of just 980g, which is less than half that of the model it replaces. It uses Rega's existing double brace technology that anchors the main bearing and the arm mount together to further increase the overall rigidity and a patent pending brass hub into which an aluminium sub-platter is placed and fitted with a new drive belt that links to the drive motor. The platter is a two-piece design similar in construction to the outgoing RP6, but now with a distinctive smoked layer.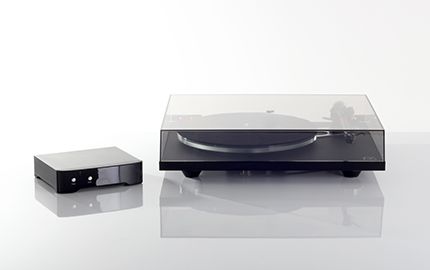 The Neo PSU is a completely new power supply design that borrows from Rega's flagship RP10. It uses a DSP generator that's built around a high-stability crystal that generates an extremely accurate sinusoidal wave form to ensure exceptional pitch stability regardless of fluctuations in the mains supply. For optimal performance, each PSU is matched to the 24V motor when pairing with a particular Planar 6 to ensure the closest relationship between the two. The Neo PSU also provides 33 and 45rpm speed control on the unit, removing the need to adjust the belt on the motor pulley or for any physical controls on the plinth itself.
An RB330 tonearm is fitted as standard and this is materially identical to the Planar 3, save for the inclusion of a custom stainless-steel weight that looks and feels a little more superior. As previously mentioned, the Planar 6 is available without a cartridge or as reviewed here fitted with Rega's Ania moving-coil cartridge (HFC 426) for a total package cost of £1,398. This gives a near £100 saving on the cost of an Ania and equips the Planar 6 with a cartridge that has clearly been designed with this deck in mind. Of course, the tonearm works with a wide selection of other cartridge designs too, and VTA can be altered via spacers available from Rega.
The result of the studious application of engineering and material science used in this deck makes it feel a little different to any other Rega turntable I have used before. One aspect I find genuinely impressive is that despite the relative lack of mass, it never feels lightweight or insubstantial in any way. All points of contact are finished to a remarkably high standard and it comes across as an extremely solid device, despite being made from lightweight materials. Like other members of the Planar family, it additionally comes with a Perspex dust cover as standard – in this case in a smoked finish. I am less sold on the overall look of the Planar 6, though. The grey finish is a function of the HPL process and the black gloss edging is nicely done. While the attention to detail is undoubtedly high, in some regards the Planar 6 looks less special than its high-gloss siblings. It still has an effortless sense of proportion and an elegance borne of its simplicity that is very appealing, but it's fair to say there are more visually arresting rivals at a similar price point (see How It Compares box). Read the complete review and Q&A in the September issue.
DETAILS
Product: Rega Planar 6
Price: £998 (£1,398 packaged with Ania MC cartridge)
Origin: UK
Type: Belt-drive turntable
Weight: 5.2kg
Dimensions: (WxHxD) 448 x 120 x 365mm
FEATURES
● 33 & 45rpm
● Lightweight foam core plinth
● RB330 tonearm fitted with Ania MC cartridge
● Neo PSU
Distributor: Rega Research Ltd
Telephone: 01702 333071
Website: rega.co.uk

Get the lastest issue here
Inside February's issue

: exclusive review of Piega's Premium Wireless 701 active speaker, Chord Electronics' Huei phono stage, plus six powerhouse integrated amps go head-to-head and much, much more…
Standout tracks from our
Music Reviews
section, plus our current favourites to play in the
HFC
office.