Rotel RDG-1520 - £795

Rotel RDG-1520
Streamer or a 'digital gateway'? Fact is, this is an easy bit of kit to use if you're not used to computerised audio
Streamer, tuner, 'digital gateway' – whatever you call it, this is a very flexible way of getting at tunes. It may not have quite as many options on offer as the Marantz, but it still does plenty: streaming from a computer network (wired or wireless) and playing internet radio, FM, DAB, USB including iPod etc.
It does support 96kHz playback off a network, though not off USB and only at 16-bit resolution. What's more, although it plays the files it downsamples them to 48kHz, so they are no longer high-res in any sense.
That's a bit bizarre, especially since high-sample-rate sources are decoded happily enough from the digital inputs. We thought at first that the computer was doing the downsampling, but on reflection that's unlikely, since on a network the Rotel is simply asking to be sent a file: the computer doesn't decode that file or even worry about what sort of file it is.
On a more positive note, the RDG-1520 is nice and easy to use, especially if you're not too familiar with modern, computer-connected audio components. It's got rather a lot of buttons on the front but they're clearly labelled and switching from USB to internet radio, say, is just a matter or pressing the appropriate source button, just like on an amp. The usual twist'n'push control does a good job with the four-line display and we found navigation very straightforward. Rotel's internet radio website is great and makes searching for and saving stations very easy using a web browser, with settings that are reflected on your RDG-1520.
Connections are not quite the standard set and it's particularly confusing, we thought, to put Ethernet on a USB socket. You need to use a (supplied) socket adpator or wireless adaptor to get going. We assume the logic is that USB sockets carry power (unlike Ethernet ones) making a wireless adaptor feasible.
Sound quality
Our listeners rated this the best of the group for rhythm and timing, finding it the most adept at getting the sound 'out of the box' and into the listener's heart and soul. One consideration might be that even as they commended the RDG-1520 in present company, those same listeners still hankered after rather more in the timing department and we'd have to agree: playing the same tracks via the best mid-price CD players did indeed suggest there's more to be had.
But there's real listening pleasure to be had here and other aspects of this Rotel's performance contribute too. Detail is good, with imaging, being particularly impressive. Tonally the sound is a little on the bright side, but not to offensive levels. Bass is deep and quite strong, though once again not as well controlled as one might wish for, but it helps make for a 'big' sound with lots of presence.
For some strange reason, in the limited amount of testing we did with data-reduced formats (mostly internet radio), we found this streamer the most adept at side-stepping their drawbacks.
LIKE: Plenty of input options; good rhythm and timing
DISLIKE: FM radio performance weak; lack of full support for hi-res sources
WE SAY: A product for those unaccustomed to internet-based audio
DETAILS
Origin: Japan/China
Weight: 6.5kg
Dimensions: (WxHxD) 431x99x312mm
Features:
• Inputs: Ethernet (on USB-A socket), Wi-fi, electrical and optical S/PDIF, USB-A (front), FM, DAB
• Outputs: Analogue (unbalanced)
• Formats: WAV, FLAC, AIFF, WMA, MP3, AAC/MP4, OGG Vorbis
• Max resolution: 16-bit/96kHz
Distributor: Rotel Europe
Telephone: 01903 221763
Website: rotel.com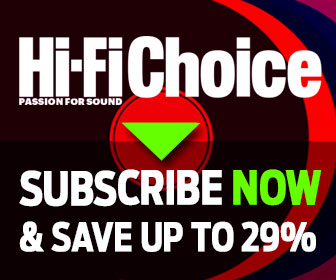 Inside this month's issue:

Hegel's V10 phono stage, iFi Audio Diablo DAC/headphone amplifier, VPI Prime 21+ turntable, System Audio's Legend 5.2 Silverback standmount, high-end headphones Group Test and much, much more...
Standout tracks from our
Music Reviews
section, plus our current favourites to play in the
HFC
office.