Sony NWZ-F886 - £250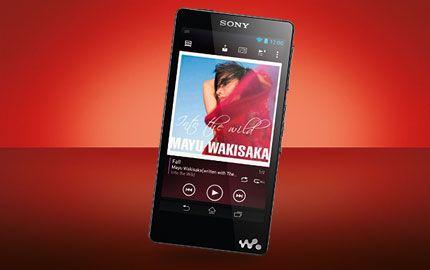 The NWZ-F886 joins a handful of other decent high-resolution media players
When the first Walkman cassette player went on sale in 1979 I lusted after it almost as much as I did Debbie Harry. Then everything went digital and Sony forgot that the reason the Walkman sold so well was because it was the best player of a universal format. The first network Walkmans weren't compatible with MP3 files, but Sony changed tack and embraced MP3, and the Walkman re-emerged – as did Blondie – so that both enjoyed moderate success albeit, both a shadow of their former selves. Fast forward to today and the tide may look high for MP3, which is good news for audiophiles.
The NWZ-F886 joins a handful of other decent hi-res media players including Astell&Kern's AK120 (HFC 375) and the FiiO X3 (on test next month). Although called a Network Walkman, it feels like a smartphone stripped of its telephony, like an iPod Touch compared with an iPhone. It runs on version 4.1 (aka Jelly Bean) of Google's Android operating system and offers compatibility with WAV, AIFF, FLAC and ALAC files up to 24-bit/192kHz as well as sporting an S-Master HX digital amplifier, which Sony claims will reduce noise and distortion and is optimised for HD tracks. Lower bit-rate files are boosted by so-called Digital Sound Enhancement Engine (DSEE) HX technology. Another nice digital trick is built-in noise reduction that (only) works with the supplied in-ear headphones.
Thanks for the memory
There are 32GB of built-in flash memory, which provides enough capacity for around 180 tracks of approx four minutes duration each at 24/192. Drop that to 96kHz and the capacity rises to 350. Up against the first cassette Walkman in terms of quality and quantity it is like a Lindt Lindor factory compared with a Nestle Milkybar.
Battery life takes a hi-res hit, diminishing from a claimed 35 hours for MP3 files to approximately 26 hours with 24-bit/96kHz files. The energy-sapping, 4in screen at least switches off within a minute of inactivity and basic operation is still possible using the play/pause, FF, RW and volume buttons along one of the Walkman's 8mm-wide edges. To copy music over from a computer you hook up the player via USB and run the supplied software. Using a Mac this is a simple process that lets you drag and drop from within iTunes.
All tracks then appear in various folders in the Music app on the Walkman's home screen as songs, playlists, albums etc. Select a song and you can swipe left to see comprehensive metadata including bit-rate, bit depth and sampling rate. The screen's 854 x 480-pixel resolution isn't as detailed as an iPhone 5, but is nonetheless sparklingly clear and reasonably responsive. Operation involves a lot of icon pressing and some are so small it's sometimes possible to accidentally select the wrong one.
Getting down to the nitty gritty, the NWZ-F886 does a superb job sonically with the supplied earphones. With the EQ set flat, Claire Martin's 24/192 I'm Gonna Laugh You Right Out Of My Life is detailed and smoother than an otter in Speedos. The tonality is neither bright nor warm, but totally neutral with Martin's spine-chillingly husky vocals combining sumptuously with Richard Rodney Bennett's deftly tinkled ivories. The electric guitar in Meshell Ndegeocello's 24/96 Please Don't Let Me Be Misunderstood shimmers sublimely, perfectly complimenting the haunting keyboards and seductive vocals.
Hi res-tafarian
The utterly familiar sound of Bob Marley singing Could You Be Loved is proof of how beneficial hi-res audio is to portable music, the 24/96 download from Linn is a simple blend of percussion, guitar and haunting vocals that reveals a rhythm and energy that makes the MP3 version sound utterly flat and unengaging. I make the mistake of trying the ClearAudio+ option, which supposedly widens the stereo and boosts lows and highs. The result is an excessive thud to the bass, which niggles uncomfortably.
Switching to standard resolution there's no hiding the drop off in clarity, with I Miss The Tokyo Skyline by the Manic Street Preachers simply not yielding as much detail. Still, standard-resolution stuff is on a par with an Apple iPhone 5.
I'm not a huge fan of the Sony's fiddly operating system and the capacity is an annoyance, but both are forgivable in the face of such awesomely good performance.
TELEPHONE 0845 6000124
WEBSITE sony.co.uk
Inside this month's issue:

Group Test of cable looms, Yamaha's stunning all-analogue A-S3200 integrated amplifier, Pro-Ject's T1 Phono SB budget turntable, Rega's affordable io amplifier, Cyrus' ONE Cast streaming amp and much more...
Standout tracks from our
Music Reviews
section, plus our current favourites to play in the
HFC
office.