Sony PS-HX500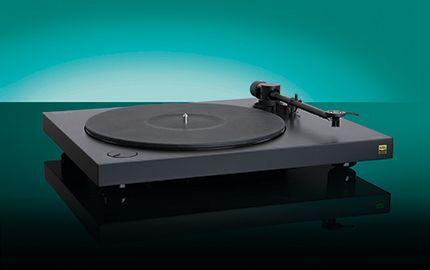 The latest affordable turntable to hit the market heralds a return for a big name, but with sophistacated vinyl-to-DSD ripping software onboard, the PS-HX500 offers more than most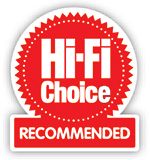 If you're in any doubt that vinyl has returned to almost mainstream status, the latest turntable to join the format's rapidly growing ranks should remove any uncertainty as to its popularity. The rather unassuming PS-HX500 deck is made by Sony, the company that jointly developed the compact disc and worked hard to commercialise the SACD format.
The fact that the PS-HX500 exists at all is a fairly clear indicator that the Japanese giant sees which way the wind is blowing, and demonstrates the entertainment brand's continued commitment to hi-fi.
Of course, Sony has also been working hard to provide a cohesive range of audio products that demonstrate the advantages of high-resolution digital and in order for the new deck to fit into this brave new world, it's equipped with the ability to rip vinyl to digital files via USB and some nifty software. This is not unusual in itself, of course – we have seen a few turntables capable of performing similar tasks in recent months – but the scope of the Sony's abilities are rather more ambitious and as well as ripping files in PCM at rates up to 24-bit/192kHz, it can also do DSD at 2.8MHz and 5.6MHz.
The PS-HX500 is a relatively conventional unsuspended belt-drive design with electronic speed adjustment and a built-in switchable moving-magnet phono stage. The platter is interesting in that it is partially recessed into the plinth reducing the thin profile even further. Made from aluminium, it's topped with a 5mm-thick rubber mat to act as a damping surface and decoupler. Even with this in place, it's barely raised above the plinth.
The tonearm is slightly unusual for a deck of Japanese origin in that it uses a straight arm tube and fixed headshell, both of which are more readily identified as European traits. This comes equipped with a moving-magnet cartridge that has more than a passing resemblance to a Grado design, but is completely free of any markings. The arm has no VTA adjustment, but does come with both an adjustable counterweight and anti-skate to allow for the fitting of another cartridge if required.
The plinth is 30mm-thick MDF, which Sony claims gives it impressive resistance to external interference. This is aided by the use of feet that include a bespoke damping system that does a creditable job of keeping the PS-HX500 isolated from the outside world. As a final welcome addition, Sony provides a lid inclusive in the cost.
The turntable is neither pretty in the way that Elipson's elegant Omega 100 (HFC 412) or Rega's minimalist Planar 2 (HFC 413) designs are, and the plain black finish lacks the no-nonsense presence of Audio-Technica's AT-LP5 (HFC 405). The fit and finish, meanwhile, is good rather than great.
Of course, the star attraction is its ripping ability and here it is in a different league to its USB-equipped rivals. Not only can it rip to DSD and WAV in 44.1, 48, 96 and 192kHz resolutions at both 16 and 24-bits, it comes bundled with bespoke PC and Mac software to perform the task. The interface is very logical to use and combines track marking with the ability to provide tagging that works remarkably effectively with both DSD and WAV files, and it goes a long way towards nullifying any complaints I've had in the past about what is all too often a cumbersome process.
Sound quality
Playing out via the onboard phono stage and connected to Naim's Supernait 2 integrated amp, the Sony manages to demonstrate that it isn't simply an archiving device. With the sumptuous pressing of Kraftwerk's Minimum Maximum, it quickly reveals that it has all the basics in place. The noise floor is commendably low, pitch stability is very good and the levels of surface noise are usefully absent. All this adds up to enable it to do a good job of letting this vast and powerful record sound its very best.
With the live rendition of Autobahn, the PS-HX500 does a very good job of capturing the sense of the space that the group is performing in and making the crowd's enthusiasm part of the performance without unduly interfering with it. The bass response is also worthy of note too. It doesn't quite manage to match the absolute depth of the aforementioned Audio-Technica AT-LP5, but it has enough weight to it to be convincing and combines this with excellent detail retrieval and tonality.
The upper registers are less assured, however. With good-quality vinyl pressings the top end is a little forward, but not unduly so. Switching to something a little more raucous like Fischer-Z's Red Skies Over Paradise, the Sony sounds a bit thin and by the time it is dealing with the peaky Battalions Of Strangers track – which is toward the inside of the record – the crescendo sections sound rather ragged and lack refinement.
Keep off the rough and ready material, however, and this is a lively and entertaining performer, albeit not the most refined one. It always manages to sound open and has a convincing soundstage, while the slightly forward nature of the presentation helps it to sound punchy, detailed and very entertaining.
The good news for people interested in the unique software offering is that the minor quibbles with the top end don't stop the PS-HX500 from being a truly excellent device to rip records with. For starters, the bespoke software makes the process far less haphazard than it can be with some rivals and the business of separating the tracks and applying metadata is far in advance of any third-party offering I have experienced.
More importantly, the rips themselves sound pretty good, and the 2.8MHz DSD setting represents something of a sweetspot – with clean records and a little bit of care, the results are exceptionally good. You can download my 24-bit/192kHz WAV, 2.8MHz DSD and 5.6MHz DSD test rips and hear for yourself here.
I have a few quibbles about the process of ripping – the lack of gain adjustment is an annoyance as is the inability to let the control software go full screen – but the recordings preserve the dynamics and retain an impressive and remarkable sense of the original material.
Conclusion
When judged purely as a turntable, the PS-HX500 is not setting any new standards at the price, but it seems highly likely that Sony is fully aware of this. Where it does make quite considerable strides, however, is with its relatively straightforward ripping capabilities, which are well thought out and implemented. The software alone sets it apart from the crowd and goes a long way towards making sure that the often arduous trial of turning vinyl into high-quality digital files is intuitive and a far more attractive proposition. The PS-HX500 is another fascinating addition to the continuing vinyl resurgence.
DETAILS
PRODUCT: Sony PS-HX500
PRICE: £450
ORIGIN: Japan/China
TYPE: Belt-drive turntable
WEIGHT: 5.4kg
DIMENSIONS (WxHxD): 430 x 104 x 366mm
FEATURES
● 33 & 45rpm
● Selectable MM phono stage
● Vinyl ripping to PCM 24-bit/192kHz and DSD 2.8 & 5.6MHz
DISTRIBUTOR: Sony Europe
TELEPHONE: 0845 6000124
WEBSITE: sony.co.uk

Read the full review here

SPONSORED VIDEO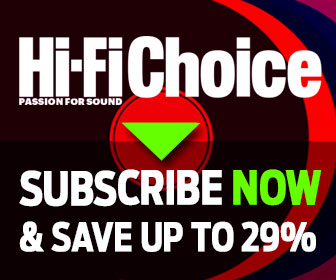 Inside this month's issue:

Cambridge Audio Alva TT V2 turntable, Meclo N50-S38 EX music library, Neat Petite Classic standmount, Sennheiser Momentum 4 Wireless headphone, six moving-coil phono preamps in our Group Test and much, much more...
Standout tracks from our
Music Reviews
section, plus our current favourites to play in the
HFC
office.