Technics SL-1200/1210GR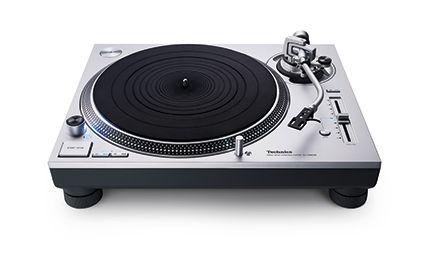 Based on the flagship SL-1200G turntable, this more affordable GR model has one priceless advantage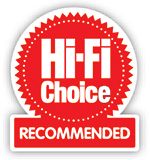 Few symbols of vinyl's resurgence are quite as potent as last year's timely introduction of Technics' Grand Class SL-1200G (HFC 418) flagship and limited edition SL-1200GAE turntables. Based on the DJ-friendly decks that first appeared in the seventies, the original SL-1200 ceased production due to financial pressures back in 2010, and sparked protests from loyal fans around the world. It seems Panasonic was paying attention because the iconic SL-1200 returned in redesigned form last year and was widely recognised as a significant jump up from the original classic – but then with an asking price of £3,000 it really ought to be.
Apart from the obvious cosmetic differences, the silver SL-1200GR and black SL-1210GR are essentially the same. The black model is arguably a more business-like device and conveys a sense of purpose that is hard not to like, but for the sake of simplicity, we'll refer to the SL-1200GR for the remainder of the review – although what we say applies to both models. There are currently no plans to release a flagship SL-1210G, so if you want it finished in black you'll have to go for the SL-1210GR.
At £1,299, the SL-1200GR is less than half the price of the SL-1200G and yet when placed side by side, they look intriguingly similar. So where have the savings been made? Dig a little deeper and it becomes clear that the lower-cost GR model is closer in spirit and execution to an enhanced version of the original than the no-holds-barred flagship model.
This is most apparent in the motor assembly that provides rotational force for the platter. This uses the same design principle as the SL-1200G with a surface-facing, coreless design intended to eliminate cogging – the effect as the motor moves through its pole sections. In the SL-1200G, this is powered by twin rotors, but here a single rotor is used to reduce the torque – although the start-up figure of 0.7 seconds is the same for both units. The speed control is via a generator coil system instead of an optical sender – again, more in keeping with the original. Like the G model, the power supply is a switch mode unit, which helps reduce vibration.
The platter has also been simplified. Instead of the sandwich of aluminium and brass that the flagship uses, it is a single section of aluminium, damped with rubber that comes in at well over a kilo less – although at the same time, it weighs nearly a kilo more than the one used with the original SL-1200Mk5. Technics claims that the damping and resonant properties are well in advance of the older model, and like all SL-1200s, the platter edge is strobed for at-a-glance speed control. The tonearm material is also different from the flagship, being made from aluminium rather than magnesium. The S-shaped arm and bearing assembly are retained, as is the headshell. The arm moves with a pleasingly fluid motion, but the arm lift doesn't inspire total confidence and the simplified counterweight is harder to set the overall tracking force. A good-quality stereo RCA output is fitted to the underside of the chassis and a reasonable quality interconnect cable is supplied.
Regardless of the colour, one of the real achievements of the GR is that it manages to feel very nearly as solid and immaculately assembled as the more expensive G model. More than almost any other turntable at a similar price point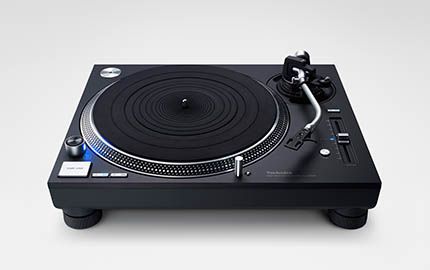 (see How It Compares), it feels perfectly engineered and while the aesthetic won't be to everyone's taste, with its pitch control and cueing light, there is something tremendously confident and inspiring about it. It's practical too with a hinged lid, sensible footprint and reasonably accessible connections. While it does its best work when properly isolated, the sturdy foot arrangement and hefty chassis ensure it is reasonably immune to outside interference. Barring the slightly fiddly counterweight, it's a real breeze to setup too.
Sound quality
Connected to a Cyrus Phono Signature (HFC 408), Naim Supernait 2 integrated amp and Neat Momentum 4i speakers and initially with a Nagaoka MP150 moving-magnet cartridge (HFC 375) mounted in the Technics headshell, it performs reassuringly well. The loss of a rotor in the motor assembly has no apparent detriment on the superb pitch stability, and listening to Truth Is A Beautiful Thing by London Grammar shows this off to excellent effect. The sustained notes of Hannah Reid's stunning vocals are unwavering in a manner that belt-driven rivals will struggle to match. The bass response is also outstanding. The low notes of Death by the White Lies have a force and weight to them that is felt every bit as much as it is heard. Everything starts and stops with precision and this lends the Technics a rhythmic ability that draws you into the performance. Interestingly, this sense of timing isn't dependent on fast music. Any time signature at all is comfortably dealt with so imperiously and with such innate precision that it benefits material that you would never expect to gain from it.
With the Nagaoka cartridge in place, the SL-1200GR manages to avoid sounding closed in or bass heavy and while it lacks the effortless three dimensionality of some price rivals, it maintains a decent sense of proportion and scale that is unfazed even when playing back very large-scale recordings. Some tests with the Ortofon Quintet Black S from last month's moving-coil cartridges Group Test suggest that the basic tonal balance of the Technics is fundamentally neutral meaning that the slightly dark and rich presentation of the Ortofon cartridge can clearly be heard.
Dark or otherwise, the tonality of the Technics reflects the quality and presentational balance of the cartridge and phono stage that you decide to use with it, and the slightly brighter Nagaoka is – in some ways – the better match, but pairing it with a slightly more forward phono stage will more than likely change this. It is impressively forgiving of poorer recordings too, although the better the quality of the recordings that you feed it, the better in turn the performance will be. As befits something with a degree of professional aspiration to it, the Technics is also largely unaffected by warps or worn records.
Finding issue with the performance is really rather difficult. Listening to material that is almost completely dependent on the midrange – like Mark Lanegan and Duke Garwood's Black Pudding – there is the slightest sense of congestion – a sort of thickness that isn't present when played on my resident Avid Ingenium and SME M2/9 setup (HFC 379). Interestingly, swapping the supplied rubber mat to a Funk Firm Achromat and the headshell to an Ortofon LH 2000 – neither of which in themselves are particularly expensive additions – goes a long way to clearing this up without altering the overall balance. And while it's probably fair to say that it will never be quite as truly delicate as some similarly priced rivals, it responds particularly well to a little after-market tweaking.
Above all, it is fun. The performance has the ability to make you say: "Go on, just one more album" a few more times than might be domestically recommended. That enormous sense of propulsive force means that electronic music in particular is addictive. Leftfield's Space Shanty is simply magnificent. The pumping bassline is reproduced with an almost mechanical quality to it – more metronome than atomic clock – and that sense of power is something that you can spend a lot more money trying to replicate and still not come close. I think part of this appeal might be that for those of us who's formative years involved more fields, whistles and glow sticks than we might readily care to admit, the performance still has enough of the required qualities to make listening an instant trip down memory lane.
Conclusion
What makes the SL-1200GR quite so impressive is that any nostalgic quality doesn't impede its ability to compete at a price point and many of the qualities that stand the flagship SL-1200G in such good stead have survived to achieve the considerably lower asking price. Some may consider it more of a refugee deck from a nineties club rather than a piece of home hi-fi, but it is hard not to be impressed by just how well Technics has managed to bring the performance of its revised classic to a different part of the market. ES
DETAILS
Product: Technics SL-1200GR
Price: £1,299
Origin: Japan
Type: Direct-drive turntable
Weight: 11.5kg
Dimensions (WxHxD) 453 x 173 x 372mm
FEATURES
● Direct-drive motor with pitch adjustment
● S-shaped aluminium tonearm
● 33, 45 & 78rpm
● Available in silver and black finishes
Distributor: Technics UK
Telephone: 0344 8443899
Website: technics.com/uk


Read the full reveiw in issue HFC 427

SPONSORED VIDEO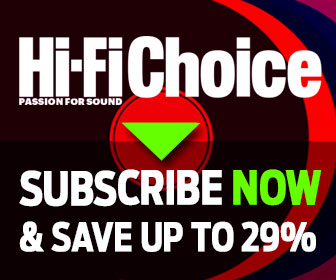 Inside this month's issue:

Focal Utopia (2022) open-back headphones, Audio Physic Spark 6 standmount speaker, Vertere DG-1S turntable, Pro-Ject X8 and Phono Box DS3 turntable package, six network servers in our Group Test and much, much more...
Standout tracks from our
Music Reviews
section, plus our current favourites to play in the
HFC
office.