Vincent PHO-300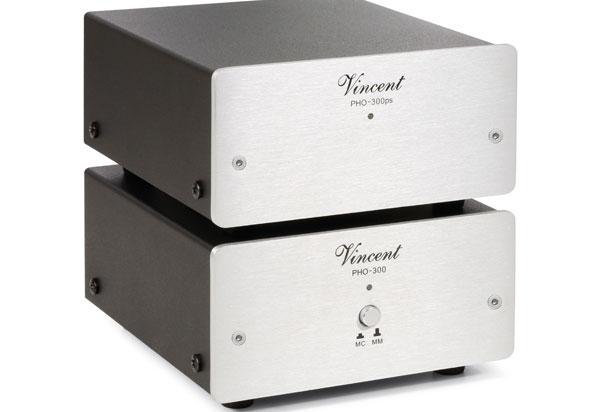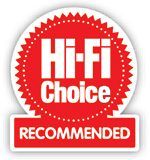 Germany's Vincent is a company that has quietly gone from strength to strength since its birth back in 1995. New to the company's 'PowerLine' range are three new phono stages; the PHO-200 at £160 and the PHO-500 at £500, but the middle contender under test here is the PHO-300, retailing for £300.
Surprisingly, for such an affordable item, the PHO-300 is a two-box design. Rather than opt for the usual switch-mode 'wall-wart' PSU on the end of a lead, the second box contains a custom-made linear power supply. This includes Vincent's own mains transformer and discrete regulator circuits with 4,400µF of capacitance.
The preamplifier itself contains further voltage regulators on its input, which bodes well for the quality of power reaching the heart of the action. The phono circuitry is based around one Burr-Brown OPA37 op-amp per channel plus a further dual NE5532 device and all passive components are of good quality. Internal construction is also of a pleasingly high standard.
Only one set of input sockets is provided so you cannot use the unit to switch between two different turntables loaded up with suitable cartridges. No cartridge matching adjustment is offered, but the 40dB of gain and 47kohm load for the MM section, and 60dB/100ohm for the MC are well-chosen values that should match most cartridges.
Sound quality
I connect the PHO-300 to a NAD C 588 turntable (HFC 453), sporting both Ortofon 2M Red MM and Audio-Technica AT-OC9ML/II MC cartridges. This feeds a Yamaha A-S500 amp and Usher S-520 speaker. While it may lack a slight amount of the pizzazz and vivaciousness that often characterises a good budget phono stage, this actually serves to make it sound a little more 'grown up'. As a result, it has a surprisingly polished edge to its performance. With the input initially set to MM, the PHO-300 works beautifully with the Ortofon 2M Red. It is never caught out by anything and it sails through a wide variety of material in a calm yet capable way. The top end is crisp and insightful, although I feel cymbals lack a little of their customary metallic edge; the PHO-300 seems to just dial this down a touch.
Across the midband, detail retrieval is again excellent the Vincent capturing the innate character of an instrument; be it acoustic or electric. In spatial terms it sets up a good lateral sense of imagery and places each performer in their own space with impressive precision. A small reminder of its budget origins, however, is in something of a flattening of the front-to-back perspective. It never sounds two-dimensional, but it doesn't project out into the room quite as well as the likes of the similarly priced Pro-Ject Phono Box DS2, for example.
Where there seems to be absolutely no sign of any budgetary constraints, however, is at the bottom end. Affordable designs are often either a little reticent or over enthusiastic, but the PHO-300 is a revelation. While not a thunderous room shaker, its bass is firm and punchy with snappy timing, and the amount of detail it serves up is astonishing at times. The bass line from Maxi Priest's Suzie – You Are romps along with each note distinct and taut.
Switching to MC reveals that this extra function is no afterthought. If anything, the PHO-300 seems even happier, with the top end gaining a little more insight and the midband opening up even further.
Conclusion
A thumbs up, Vincent's PHO-300 is a polished, clean and detailed performer and does it all at a bargain price. AS
DETAILS
Product: Vincent PHO-300
Type: MM/MC phono stage with separate PSU
FEATURES
● Switchable MM/MC operation
● Fixed gain and loading
Read the full review in
Issue 461

SPONSORED VIDEO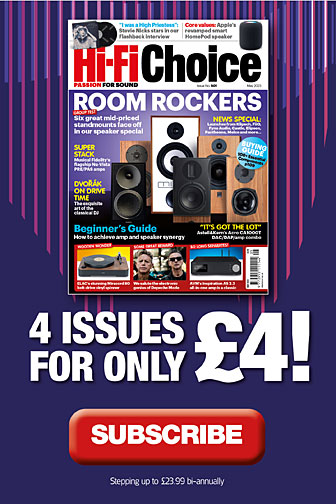 Inside this month's issue:

Klipsch R-50PM powered loudspeaker, DS Audio Grand Master Extreme cart, Astell&Kern A&futura SE300 portable music player, Elipson Legacy 3230 floorstanding speaker and our round up of the best music streaming services