Yamaha R-N500 - £449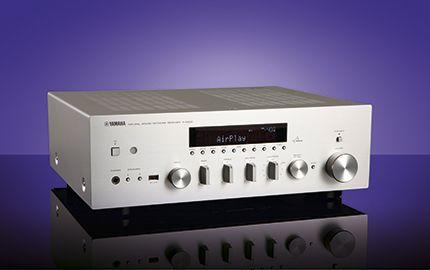 FM radio, streaming, vinyl playback? This new all-in-one does the lot. But what about its sonics asks Andrew Simpson
Despite having its finger in many home entertainment pies, the fact that Yamaha continues to plough considerable R&D into dedicated two-channel audio shows how much it values purist hi-fi. This network player also signals a move into newer territory for Yamaha, as its first all-in-one streamer for the UK.
The R-N500 sits within Yamaha's more affordable amplifier range starting with the £200 A-S201 integrated through to the £340 A-S500. These amps, however, are fairly standard fare compared to the R-N500, which is bristling with features drawn from the company's mainland Europe and USA-facing R-S receiver range, from where the R-N500 inherits its front panel layout. As well as being awash with digital and analogue inputs, it supports internet radio streaming via vTuner and DLNA/UPnP network streaming.
The R-N500 uses Yahama's propriety 'ToP-ART' technology (see Q&A) and digital conversion is handled by a Burr-Brown PCM5101 DAC chip, catering for up to 192kHz/24-bit across a range of file types. Analogue lovers are equally well served with a turntable input and FM/AM radio with 40 preset memory. Two sets of loudspeaker speaker outputs (which can be configured for 4 or 8ohm speakers), a sub out and a 6.5mm headphone jack complete the output options.
If you want to stream wirelessly to the R-N500 rather than via Ethernet, you'll need to fork out an extra £90 for Yamaha's YWA-10 wi-fi adapter, which connects to the rear USB socket. Bluetooth streaming will also cost you an extra £50 for Yamaha's YBA-11 BT adapter, although for Apple devices, streaming via AirPlay is just as easy and the R-N500 supports this straight out of the box.
The 500's tone, balance and loudness EQ trim pots will be welcomed by some, while for the purists there's Yamaha's 'pure direct' tone bypass switch, which also kills the front screen in an effort to keep signal paths short and interference to a minimum. Its other user features are almost endless, with five screen brightness settings, various display options and volume limiting, illustrating just how much Yamaha has packed in under the lid. There's even an 'Eco' mode setting, which claims up to 20 percent less power consumption by dropping the power supply's voltage.
Compared with the best all-in-one streamers, the Yamaha takes a little more effort to get going. And with a detailed 40-page manual and 70-button remote control, I'd welcome a user-friendly quick start guide, particularly for configuring the unit's network settings and smartphone/tablet app.
Out of the box our demo unit connects to my home network automatically via a wired Ethernet connection. And to test its full streaming capabilities, I specify the optional wi-fi adapter, although using this may not be as straightforward as the manual implies. The idea is to connect the YWA to the R-N500 via it's USB lead, hit the unit's and your router's WPS buttons simultaneously (a BT Broadband Home Hub in my case) and hey presto, they sync automatically. If this virtual pairing isn't successful (it isn't in my case), you need to configure the wi-fi adapter manually by connecting it to a computer and using the manual to guide you through an online Setup Wizard. All of which seems a bit too labour intensive compared to other streamers, which usually just require your router's wireless key.
When connected, the app is fast and intuitive on my iPhone 4s, and the pop-up virtual volume knob is superb. The app's only Achilles heel is in how it kills the incoming source music as soon as you begin navigating to another input, meaning you're treated to a few seconds of silence as you select your next track or input, all of which makes for a less seamless listening experience.
Sound quality
To get to the heart of the Yamaha's sonic charms, it's put into service with 'pure direct' activated and speaker settings adjusted to 4ohms for driving my Q Acoustics 2020i bookshelf speakers.
Kicking off with a 24-bit/96kHz ALAC of Mark Knopfler's Redbud Tree over AirPlay, the R-N500 immediately sets the mood in how it casts the acoustic guitar strums, which sound softer and deeper in the mix than I'm used to hearing them. It's a relaxed performer that seems comfortable in its own skin and doesn't feel the need to push the boundaries to get your attention. Knopfler's trademark lead guitar doesn't extend from the speaker plane quite as far as I would anticipate and instead settles within the centre of the soundstage, making it sound convincingly realistic, but not quite as panoramic as some amplifiers can render it.
Testing the Yamaha's tempo with a 16-bit/44kHz FLAC of Four Tet's She Moves She gets my foot tapping from the word go. This track can sometimes catch a lethargic amp unawares, leaving it chasing the beat rather than driving it. Thankfully the Yamaha has its eye on the ball and reacts confidently to the change of pace, taking the percussion under its wing and running with it. The beat is nicely balanced, sounding progressive enough to keep my speakers on their toes without becoming aggressive, giving the music a well judged and lively, yet mellow pace.
Upping the ante with a no-nonsense 16/44 rip of The Temper Trap's Rest rock track reveals more of the Yamaha's natural disposition. The band's rhythm section picks up where Four Tet left off and motors through the song with impressive vigour, but the Yamaha's sedate characteristics take some of the energy out of the midrange, which sounds a little closed in with this rather harder-edged material.
Partnering the Yamaha with my reference Audiovector floorstanders lets the R-N500 really give its all to the music. Perhaps due to their claimed 91dB sensitivity, the R-N500 sounds more capable driving these speakers in 8ohm mode, which a 96kHz FLAC of Tom Petty And The Heartbreakers Refugee illustrates. Compared to the 4ohm setting, with these speakers the 8ohm option puts more air and space around Tom's voice and the track's bass has greater impact – highlighting just how worthwhile it is to do some experimenting with this feature.
Judged against the best integrated amps at this price, the Yamaha's midrange can sound a bit flat with some material. Sticking with the Tom Petty track, his rhythm guitar and vocals sound slightly veiled and not as full bodied as I know them to be, hence I have to work a bit harder to fully enjoy their efforts. Likewise with this and other rock material, drums sound pleasantly articulate and sufficiently sharp, but the Yamaha doesn't recreate them with enough force to really bring them to life.
Changing gear with a 24-bit/96kHz FLAC of Cappella Nova's Lux aeterna puts the Yahama firmly back within its comfort zone and vocal harmonies are laced with subtle delicacies that make this a joy to listen to and get lost in. The sound is free from hard edges and the soundstage has enough depth to provide a tangible degree of separation, with the baritones positioned deeper in the mix and the tenors coming to the fore.
Investing in a hi-res FLAC rendition of The Four Seasons by Avison Ensemble garners equally rewarding returns, as the violins spring to life and blossom within the piece. The sense of the orchestra's scale is also more apparent with this piece compared to the earlier test tracks, highlighting another key trait of the Yamaha. With this type of music it seems far more at home and excels at being graceful, rather than an adrenaline junky looking to out-do itself with its next hard rock hit.
Bass wise it's no earth shaker, as The Police's Bring On The Night reveals. Lower bass is well controlled for an amplifier in this price bracket, but seems to roll off before it starts bothering my speakers' bass ports. Again everything's in check and there's no tendency to boom, but some may welcome a bit more grunt.
Conclusion
Features wise, the Yamaha is fully loaded, which makes it super value at the price. But with so many options on offer, it's not the most intuitive to use compared with some rivals, and you'll need a bit of patience to really get to grips with all of its settings and network connectivity. Sound wise it makes for an upbeat performer that's never tiresome, but treads a bit too carefully for some genres. It's a safe pair of hands that will appeal mostly to classical fans, but those who like their music with plenty of dynamism should try before buying.
LIKE: FM radio; lots of inputs; pleasant sound; super value
DISLIKE: Captive mains lead; not as user-friendly as rivals
WE SAY: Amazing spec with lots of streaming options and a mellow sound that may not suit rock fans
DETAILS
PRODUCT Yamaha R-N500
ORIGIN Japan/Malaysia
TYPE Network receiver
WEIGHT 9.8kg
DIMENSIONS (WxHxD) 435 x 150 x 387mm
FEATURES
• Network music playback via AirPlay and Ethernet with optional wi-fi and Bluetooth
• Support for FLAC/ALAC/WAV/MP3 up to 24-bit/192kHz
• 80W amplifier (claimed)
• USB, S/PDIF and MM phono input
DISTRIBUTOR Yamaha Music Europe GmbH (UK)
TELEPHONE 0844 8111116
WEBSITE uk.yamaha.com

SPONSORED VIDEO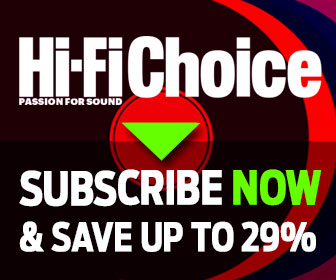 Inside this month's issue:

Focal Utopia (2022) open-back headphones, Audio Physic Spark 6 standmount speaker, Vertere DG-1S turntable, Pro-Ject X8 and Phono Box DS3 turntable package, six network servers in our Group Test and much, much more...
Standout tracks from our
Music Reviews
section, plus our current favourites to play in the
HFC
office.