Audiolab M-DAC Nano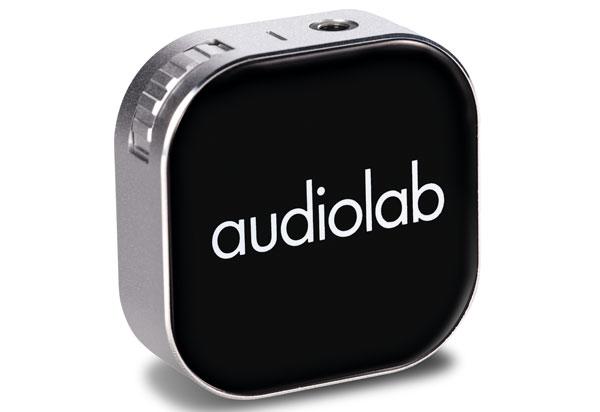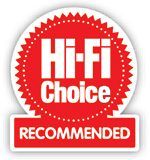 Audiolab's M-DAC series has expanded over the years to cover a variety of roles. The Nano is the smallest of the range at 44 x 44 x 14mm (WxHxD) and the most specialised, intended to act as an intermediary between a smartphone bereft of a headphone socket and a pair of in-ear headphones. Given that Audiolab launched its own in-ear headphone series last year (see the M-EAR 2D in
HFC
440), a portable DAC makes a lot of sense.
It uses Bluetooth v4.2 with aptX and AAC support to receive the signal from a phone. This is not the most sophisticated implementation we've seen recently – as well as being a portable music player, the similar-sized Shanling M0 (HFC 439) supports all this and Sony's wireless LDAC codec – but the Nano does have a secret weapon. Pressing the little 'f' button activates an enhanced mode that makes use of the 32-bit/384kHz-capable DAC and proprietary filtering.
The Nano claims eight hours of battery life that drops to six in enhanced mode. The 64-position volume control feels great in comparison with most smartphone equivalents and additionally doubles up as a play/pause control.
The supporting hardware is also excellent and comes supplied with a leather clip-on carrying pouch. There's also a wireless charging pad – place the Nano on it and it claims to fully charge from flat in two hours.
Aesthetically, the Nano is rather more convincing than the capable but drab-looking M-DAC Mini headphone preamp/DAC (HFC 428).
Sound quality
Initial listening is carried out with the enhanced mode switched off and connected to Audiolab's M-EAR 2D in-ear headphone. The signal is completely free of cellular noise or interference and the volume control gives excellent fine adjustment. It delivers Christine And The Queens' Goya Soda with impressive presence and scale. With no background noise, the music rises from silence to deliver a vivid listening experience. Tonality is excellent too. Héloïse Letissier's voice is rich and refined as the Nano finds plenty of detail in the track and works it into an effortless overall performance.
It's the bass that is most noteworthy, though, extracting a little more warmth and weight from the M-EAR than is often the case. It partners this with control to ensure you aren't just receiving big slabs of uncontrolled low end and always feels impressively cohesive. The ballistic Dance Of The Bacchantes by Dead Can Dance is brilliantly handled, sounding urgent and immediate but immensely powerful at the same time.
Switching to the enhanced mode is an interesting experience because while it is capable of improving many pieces of music, it is not a universal panacea. Sticking with Dead Can Dance, it is entirely beneficial. That expansive presentation is opened out still further and the Audiolab manages the seriously difficult trick of pushing information in front of you rather than simply to either side. Across a selection of content that already has a reasonable amount of physical scale to it, the enhanced mode consistently delivers good results. With small-scale material, though, the effect is less consistent. The gentle and beautiful Shadow Queen by the Alba Griot Ensemble is suddenly possessed of an incongruous level of scale and impact that robs the music of much of its delicacy.
Ultimately, as you can toggle the mode with a single press of the function button, this is not the end of the world. Audiolab's M-DAC Nano fills a useful niche in the market and has a level of engineering integrity that is extremely impressive. If you find your smartphone lacks a headphone socket or has a mediocre one, this is one of the best add-ons around. ES
DETAILS
Product: Audiolab M-DAC Nano
Price: £149
Type: Digital-to-analogue converter
Read the full review in May issue 449

SPONSORED VIDEO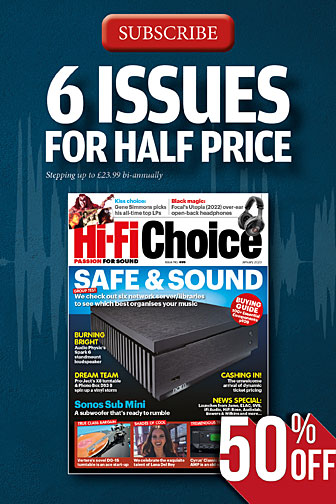 Inside this month's issue:

Six wireless speakers duke it out in our Group Test, Mitchell Acoustics' uStream Go portable Bluetooth speaker. HiFi Rose's RS250A AV streamer, Sumiko's Blue Point No. 3 MC cart and a World Exclusive first test of Q Acoustics' 5000 range