Cambridge Audio CXN V2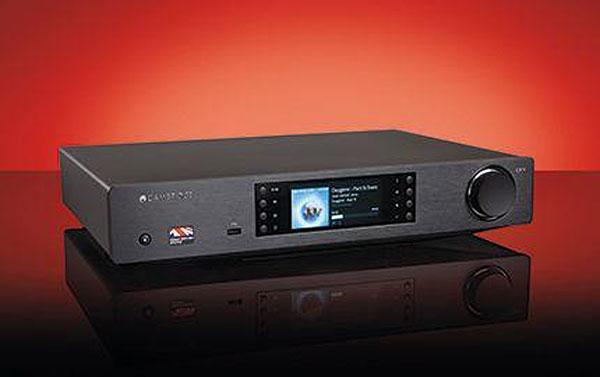 Cambridge has made a few key operational adjustments to its mid-range network music player. HFC gets hands on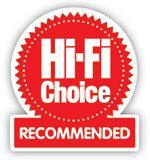 Looking at the latest CXN network streamer/digital preamp/DAC, nothing has changed cosmetically from the original and between us and the barcode label on the carton, no one else will have a clue that this is the updated version. In matters of hiding your brighter light under the same bushel, the CXN V2, with its enhanced usability and slicker streaming properties, looks very Cambridge Audio and pretty much foolproof. Although the sleek and stylish design has aged well and its low-resonance metal chassis and casing remain eminently serviceable, it's always been the company's philosophy that what's under the bonnet matters most. So, what's changed? In a nutshell: a faster, more powerful processor for a "smoother user experience", MPEG-DASH and HTTP Live Streaming HLS compatibility to enable high-quality internet radio streams (many BBC stations at up to 320kbps) and greater playback control via the ability to 'seek' through a track played over UPnP, USB or Spotify Connect. Cambridge calls it "a refined experience" rather than a new streaming paradigm.
It's a pity on-board Bluetooth hasn't been folded into the deal. If you want it, you'll need the USB BT100 aptX module as before (£70). No matter, the CXN has always been a redoubtable mid-priced streaming proposition and it now looks a more complete option than ever. Even if it doesn't sound any better than the original, that bit was never in need of fixing.
Carried over from the original are the dual Wolfson WM8740 24-bit DACs and 2-pole Dual Differential Bessel filter. All digital inputs play hi-res files up to 24-bit/192kHz, though Anagram Technologies' second-gen Adaptive Time Filter (ATF2) then up-samples to 24-bit/384kHz.
As before, Spotify Connect and AirPlay are built in and the CXN V2 also supports Napster, BBC iPlayer Radio, Aupeo! Pandora and Rhapsody. External connectivity is comprehensive with NAS drive and UPnP compatibility, coaxial and optical digital inputs and, via the USB slot on the rear panel, support for DSD64 using the DoP protocol rather than in native form. It incorporates a ground lift switch should you encounter hum when connected.
There are four USB ports in all. The one on the front panel is the natural home for streaming with a memory stick while, round the back, there are sockets for the Bluetooth module and wi-fi dongle plus an asynchronous Type-B input, claimed to put the bite on jitter if files are stored on your computer's hard drive. All the usual formats are supported including ALAC, WAV, FLAC, AIFF, WMA, MP3, AAC, HE AAC, AAC+ and OGG Vorbis. Outputs are balanced XLR (ideal for linking to a CX series integrated amp) or unbalanced RCA and you can connect to your home router with an Ethernet cable or using the supplied wi-fi dongle.
Although the CXN V2 has a clear and crisp 11cm colour display flanked on either side by vertical rows of control/navigation buttons reprised by a chunky, well-stocked remote (which also provides whole-system control, via Cambridge's C-BUS), the free slick and speedy Cambridge Connect Apple/Android app for smartphone or tablet makes life somewhat easier given the need to manage and flip between so many potential sources or just browse and admire album artwork from the comfort of your sofa. Where the V2 scores over its predecessor is the ability to seek through digital files playing from UPnP, USB or Spotify and pinpoint where you want to be in a much pacier and more precise way than before. The process feels neater and works a treat.
Sound quality
Some people contend that streaming, even at plain 16/44.1 resolution, eclipses CD with a smoother and more naturally detailed delivery that leads to a less edge-of-the-seat listening experience. Being an unabashed fan of the Chord Electronics' Hugo 2 DAC (HFC 428) and its astonishing ability to make the CD sound vital, expressive and on the musical money, I'm not one of them. That said, the CXN V2's streaming skills are mighty impressive, hi-res or not. Yes, the overarching presentation is smooth, full bodied, tonally rich and finely textured, but – acting as a front-end to my ATC P1 power amp (HFC 397) driving Bowers & Wilkins' 705 S2 standmount (HFC 430) – let's just say it knows how to boogie. And, when required to step it up, knock it clean out of the stadium. Thirty Seconds To Mars' anthemic juggernaut, Walk On Water, at 24/96, has true wall-of-sound scale, intensity and sheer woofer-wobbling, low-end wallop. Hard not to smile.
Anyone that wanted to sell the sonic advantages of top-notch streaming to a sceptic like me could do a lot worse than play Joni Mitchell's 2000 version of Both Sides Now, which even at 16/44.1 sounds so velvety and voluptuous, Joni's vocal so mellow and smoky, it could turn the sturdiest knees to jelly. Even so, the CXN V2 can't get away with this charm offensive scot-free. For only a £100 more, the click-fit team-up of Chord Electronics' Poly wireless network module (HFC 431) with the company's baby Mojo DAC (HFC 423) delivers a streaming skillset that, while far from as operationally suave and satisfying as the CXN V2's, posts a scorching standard when it comes to sound quality. For all the CXN V2's muscular drive, rich tonality, tidy timing and natural detail, the Chord combo is more transparent and insightful with a firmer grasp of rhythm, greater dynamic reach and finesse and an organic sense of ebb and flow.
Conclusion
That having been said, the Chord combo's small size requires a certain mindset for operational harmony if it's parked, Ant-Man like, on an equipment rack as part of a full-sized system. This is where the CXN V2 more than excels. It's a lovely slice of full-width design that makes navigating and accessing multiple sources at speed as complicated as falling off a log and whenever you switch it on, it simply sounds fab. DV
DETAILS
Product: Cambridge Audio CXN V2
Price: £800
Origin: UK/China
Type: Network music player/DAC/ digital preamp
Weight: 3.5kg
Dimensions: (WxHxD) 430 x 85 x 305mm
FEATURES
● Wi-fi and Ethernet streaming up to 24-bit/384kHz
● DSD64 playback via USB
● Apple AirPlay
● Digital inputs: 1x USB Type-B; 2x USB Type-A; 1x coaxial; 1x optical
● Outputs: 1x RCA; 1x XLR
Distributor: Audio Partnership Plc.
Telephone: 0207 9402200
Website: cambridgeaudio.com
Read the full review in June issue 437

SPONSORED VIDEO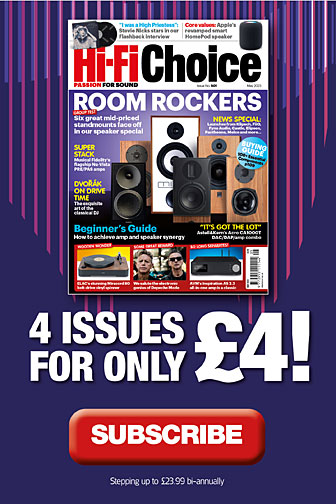 Inside this month's issue:

Wison Audio's exquisite Sasha V floorstanding loudspeaker, Origin Live Sovereign S/Agile turntable/tonearm, Final Audio ZE8000 true-wireless earbuds, Astell&Kern AK PA10 portable headphone amp, Aretai Contra 100S standmount speaker and an integrated amplifier Group Test