Cambridge Audio Minx XI - £600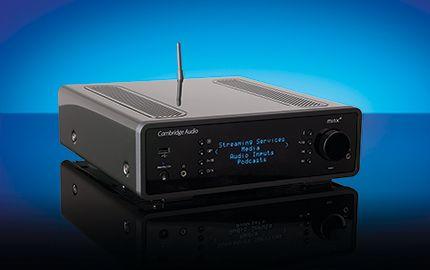 From the masters of affordable audio comes a new one-box player. Andrew Simpson lifts the lid on the Minx Xi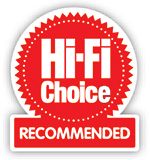 By combining hi-fi sound quality with real world convenience, all-in-one digital music players signify a step-change for the hi-fi industry. Their allure is like that of CD in the eighties, appealing to both audiophiles and music lovers alike who simply want a fuss-free way to hear music, which in the modern age could be stored on a smartphone, laptop or sophisticated NAS drive.
Cambridge Audio clearly gets this and its Minx Xi combines features cherry picked from its affordable separates range, packed into an even more affordable do-it-all single box. So what you get is a 40W (claimed) Class AB amplifier derived from the company's 351A integrated amp, dual Wolfson WM8728 DACs lifted from the 351C CD player, the streaming functionality of CA's NP30 network player and Bluetooth connectivity courtesy of the company's BT100 apt-X receiver. These units combined wouldn't leave you much change from £1,000, that Cambridge Audio has managed to bundle its selected tech into the £600 Minx, which also houses an audio-grade toroidal transformer, seems pretty impressive.
Digitally, the Minx streams a wide array of audio formats, including FLAC, ALAC, AIFF and WAV via UPnP, although bit depth and sample rate are limited to 24-bit and 96kHz respectively. The Minx also does a dandy job of streaming internet radio from around the globe.
Externally the unit feels well made and unobtrusive, and the gloss white option adds glamour. The Minx shares its large dimmable display with the company's NP30 streamer, which perhaps lacks the visual drama of say Musical Fidelity's CLiC or Pro-Ject's Stream Box, but it's legible from a bus ride away and tells users what they need to know (seeing the file type,
bit depth and sample rate of the incoming stream certainly gets top marks in my book).
Connectivity-wise the Minx is well spec'd, with its front panel boasting a USB input and two 3.5mm jacks for headphones and MP3 players. Round the back another USB input joins an Ethernet port, while a third USB connects the supplied Bluetooth receiver. Two sets of analogue inputs (via RCAs) and two digital S/PDIF inputs shared over RCA (coaxial) and Toslink (optical) complete the input line up.
Although only two pairs of speaker terminals mean bi-wiring is off the menu, the jacks are well designed and removable to allow 4mm banana plugs. The Minx's sub-out connector also means the unit's ripe for a 2.1 system. Balanced inputs aren't on the menu either, but given the price this is hardly surprising, although a pre-out would have been useful to facilitate adding an external power amp.
Setup is fairly straightforward and, thankfully, instead of a user manual the size of War and Peace, CA includes a short two-pager to get you started. After connecting the supplied wi-fi dongle and Bluetooth receiver I hit 'standby': the Minx springs to life, scanning for available wi-fi networks to choose from. After entering my network's password via the front panel's rotating dial (you can also use the supplied remote), I'm connected.
Delving deeper into the unit's menu via its eight front panel buttons requires a quick read of the longer manual to understand what each one does, partly because their legends aren't immediately intuitive and partly because some perform multiple functions. Operating the unit via the front panel and supplied remote is fine once you get the hang of it, but it's a far more engaging experience controlling the unit via CA's excellent (free) Stream Magic app for Apple/Android devices. After quickly installing this on my iPhone and iPad, I'm off and running.
Features include naming inputs, tone and balance controls, creating playlists and memory for up to 20 entries, including internet radio stations and streaming sources. There's a 'reply' feature to interact with internet radio and services tailoring content to personal tastes. Finally, there's a headphone jack, which auto-mutes the speakers when cans are connected.
Sound quality
Partnering the Minx with a pair of Q Acoustics 2020i bookshelf speakers makes for a predictable marriage, as I expect this is the type of speaker the little Xi will find itself nestled up to in many owners' homes. Overall, the Minx may be small in size, but it's certainly not in sound. It's a lively little unit with a slightly forward presentation that likes to bring vocals and musical verve to the fore.
Streaming via Bluetooth is a real-world starting point to get a first impression of the Xi's sonic capabilities, as this playback method will appeal to many users for its sheer convenience. Sending Pearl Jam's Sirens (at 256kbps) from my iPhone 4S via the standard Bluetooth codec (as Apple is yet to include the superior apt-X codec in its mobile devices), garners surprisingly impressive results. That the percussion is slightly fuzzy around the edges and the piano sounds a bit flat is hardly surprising, given the audio limits of my phone and the compressed bit rate. But what is surprising is how much life the Minx still manages to inject into the track, making the source's shortcomings far less obvious. The Minx fills the room with Eddie Vedder's voice while keeping sibilance in check. Streaming the track over wi-fi from my PC helps sharpen things up, adding extra details to the strings while pushing more air around instruments, allowing them to find their own space, making the soundstage sound less congested.
While I expect Morrissey wouldn't give a gladioli about audio file formats in the digital age, The Smith's recently re-mastered albums on CD are a worthy of inclusion in any audiophile's auditioning list. Streaming a 16-bit/44.1kHz ALAC
rip of the maudlin track This Night Has Opened My Eyes reveals more of the Minx's cunning. Andy Rouke's walking bass lines are always a useful tool for measuring how well an amplifier can grip a speaker by the drivers and keep it in check. Via the Minx, his bass guitar is rendered with clarity, allowing me to follow its every move as his notes wander within the soundstage with lithe agility. And speaking of bass, the Minx is engineered with plenty of it, and hearing such fulsome lows from the little Qs suggests that the Minx is designed to get the most out of smaller/budget speakers in the lower registers. Although the Minx's bass is surprisingly powerful, compared to Cambridge Audio's 651A integrated amplifier (which normally sits right at the heart of my second system) it's not as well controlled, and doesn't start and stop with quite the same levels of precision.
Overall, the Minx's USB input garners the best results for dedicated audiophile listening and accessing USB content via the Stream Magic app is just as easy as accessing networked media. Comparing a 16/44.1 FLAC of Ben Folds Fives' track Don't Change Your Plans back-to-back via USB and wi-fi adds a greater sense of midrange poise via the former method. Playing via USB, Ben Fold's piano notes have a far more natural ring, emphasising a deeper soundstage compared to the one conjured up via wi-fi streaming, and the crisp taps on the cymbals sound sharper.
Taking the Minx to its audio limit comes in the form of a 24/96 FLAC of Nick Drake's Five Leaves Left, with the Minx now driving my reference Audiovector Mi 3 Signature floorstanders. The Minx has no problems keeping up with the pacey plucking of Nick's guitar during Cello Song while permitting Clare Lowther's Cello strings to flourish within the soundstage before easing gently away. Centre imaging is nicely focussed and creates a soundstage that expands beyond the width of the speaker plane. The way the Cambridge Audio highlights the smooth nature of the Nick Drake album and other high-res material makes the little Minx sound far more mature than its price tag would suggest.
Conclusion
Like mini-systems of old, all-in-one players often get a bad press in hi-fi land, as in their attempt to be a jack of all audio trades, they're sonically a master of none. Thankfully that's not the case with the Cambridge Audio unit, and what you get is a compact and confident all-rounder, with proper hi-fi credentials. For those already on the hi-fi ladder, the Minx will make a convenient second or bedroom system without the hassle of stacks of separates. For those just starting out on their hi-fi journey, the Minx is an amazing value introduction into what 'proper' hi-fi sounds like.
LIKE: Great sound, looks and hi-fi pedigree at a bargain price
DISLIKE: No pre-out; front panel buttons take some learning
WE SAY: Superb value package with proper hi-fi sounds that sets a new price benchmark
DETAILS
PRODUCT Cambridge Audio Minx Xi
ORIGIN UK/China
TYPE Digital music system
WEIGHT 5.8kg
DIMENSIONS (WxHxD) 270 x 90 x 285mm
FEATURES
• Network music playback (wi-fi, Ethernet and Bluetooth)
• In-built 40W amplifier
• USB, S/PDIF and analogue inputs
• Support for ALAC/WAV/FLAC/AIFF/MP3/AAC up to 24-bit/96kHz
DISTRIBUTOR Cambridge Audio
WEBSITE cambridgeaudio.com
ISSUE HFC 379
Inside this month's issue:

Occasioned by the closure of Q magazine, I've put together an Opinion piece on the sad demise of the once great British music press, and much more...
Standout tracks from our
Music Reviews
section, plus our current favourites to play in the
HFC
office.