Cambridge Audio NP30 - £400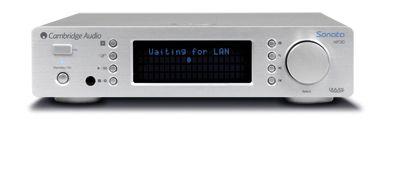 Cambridge Audio NP30
Small and attractively priced, but have corners been cut on performance?
A simple, unassuming little box, in keeping with the rest of the Sonata range, the NP30 keeps things simple on the input and output front, without actually scrimping. There is wired Ethernet (the one interface common to every device in this group) and a wireless connection via the supplied antenna, plus front and rear-mounted USB sockets for local media players. Output is analogue on phono sockets, or digital electrical and optical.
In addition to the obvious functions of playing from local media and the computer network, various internet streaming services are accessible via UuVol, Cambridge Audio's platform for streaming content. Internet radio is there, of course, while our unit also offered us MP3Tunes, Aupeo and BBC iPlayer. Registering with UuVol, via your home computer, makes these easier to navigate.
There are various touches about the NP30 that audiophiles will appreciate, including the comforting display of digital format, which tells you whether you are receiving, for instance, 44.1kHz PCM, 320kbps AAC or 96kbps WMA. Practically all the current formats are supported, including 24-bit/96kHz PCM (via wired Ethernet connection). Construction is on the budget side, but tidy for all that and with decent- quality components. The wireless connection uses an off-the-shelf USB-to-wireless dongle, retained in place internally with just the antenna connection exposed – clever! The power supply is switch-mode.
Sound quality
Overall, this unit struck our listeners as a middling achiever, with decent detail, rhythm and tonality, but not outstanding in any one area. The group as a whole didn't necessarily set the highest standard ever for rhythm, pace and excitement, but in the context of that standard this was one of the better streamers, with a relatively lively and upfront presentation which kept musicians quite present and believable.
Detail was also quite good, though as a couple of comments pointed out it's not always very well integrated, making for a slightly disjointed sonic picture. Indeed, this is arguably the key to the respectful, but muted reaction the NP30 received: it does reproduce all the major strands, but lacks some of the inner details that knit everything together.
Dynamically the sound seems slightly compressed and unexciting, while tonally there's a slight subjective preference for the upper octaves, making the sound upfront and superficially exciting. We felt the sound was a touch less precise via USB-connected local media than via Ethernet, but there's not much in it – the unit's character is quite consistent. It's decent value at the price, but in this group test the competition is strong.
LIKE: Inconspicuous unit that's easy to use; decent detail; quite lively and upfront
DISLIKE: Sound hampered by a lack of integration
WE SAY: Adding a DacMagic lifts performance – but at a price!
DETAILS
Origin: UK/China
Weight:2.1kg
Dimensions:(WxHxD) 270x67x285mm
Features:
• Inputs: Ethernet, Wi-fi, USB-A (front and rear)
• Outputs: Electrical and optical S/PDIF, analogue (unbalanced)
• Formats: WAV, FLAC, AIFF, WMA, MP3, AAC/MP4, OGG Vorbis
• Max resolution: 24-bit/96kHz
Distributor: Audio Partnership
Telephone: 020 7940 2200
cambridgeaudio.com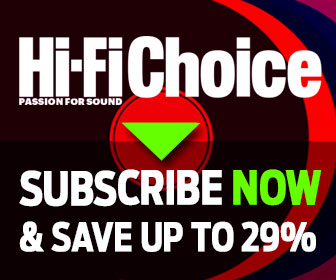 Inside this month's issue:

Hegel's V10 phono stage, iFi Audio Diablo DAC/headphone amplifier, VPI Prime 21+ turntable, System Audio's Legend 5.2 Silverback standmount, high-end headphones Group Test and much, much more...
Standout tracks from our
Music Reviews
section, plus our current favourites to play in the
HFC
office.