DS Audio ST-50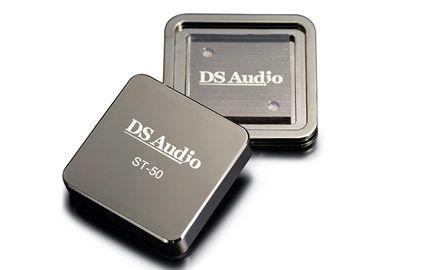 An alternative to using a brush, this dip-and-done stylus cleaner looks the business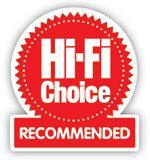 Designed as a means of keeping your stylus clean, be it on a DS Audio cartridge or something a little more prosaic, the ST-50 comprises a thin sheet of Urethane protected by a smart metal tin.
It may look like an unusual way of removing dirt from a stylus, but the principle is simple enough: place the ST-50 on your platter and lower your cartridge on and off the sheet of polymer a few times so that its sticky nature will pull away any unwanted debris from the tip of the stylus. If the polymer starts to look dirty, you can simply rinse it off under a tap, leave it to dry on a clean surface and it will be good to go again.
As well as looking smart, the housing tin does a good job of keeping the polymer free from collecting debris when it's not in use. Taking a Nagaoka MP200 cartridge (HFC 434) on a test drive through some dirty records to get some debris on the stylus, I decide to listen to Inhale by Yazz Ahmed before putting the ST-50 to the test.
Sound quality
The cleaning process using the ST-50 is simplicity itself and there is a satisfying level of 'give' to the Urethane sheet when you lift it on and off. Returning to the track, the difference is immediate. There is a reduction in surface noise and interference and a small but useful gain in fine detail that you can clearly hear in the supporting instrumentation. I'd question whether you really need to do this at the start of every record that you place on your turntable, but starting a listening session with a quick 'dip' makes a lot of sense, while the fact that you are able to repeatedly wash and reuse the Urethane ensures that even at the relatively high asking price, the ST-50 stylus cleaner makes a enormous amount of sense. ES
DETAILS
Product: DS Audio ST-50
Price: £75
Type: Stylus cleaner
Telephone: 0118 9814238
Website: soundfowndations.co.uk
Read the full review in June issue 437

SPONSORED VIDEO
Inside this month's issue:

Our 500th issue reports on the Bristol Hi-Fi Show, April Record Store drop, Rega's Elex MK4 integrated amp, Tangent's PreAmp II and Power Ampster II, a high-end headphone group test and much, much more