Ming Da Dynasty Duet 300 Plus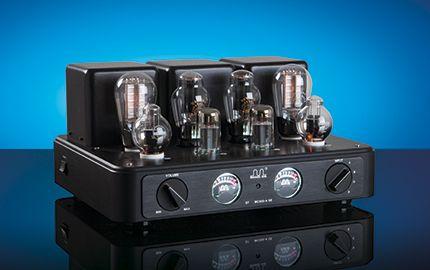 The latest integrated valve amplifier from Ming Da has a sweet and dynamic sound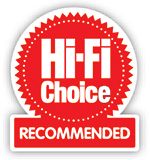 Ming Da has been producing valve amplifiers for over 22 years and is gaining fans worldwide. Furthermore as with this example here, after the amp's arrival in the UK, Malvern Audio Research upgrades key internal components, swaps in higher quality valves and adds a three year warranty. Taken altogether, this China/UK partnership feels highly compelling and without compromise.
This Dynasty Duet 300 Plus is an incarnation of an existing Duet 300B triode amp design, but now employs zero feedback and claims many other audio improvements. Lifting its considerable 32kg into place confirms that this is a whole lot of amplifier. With this 'Plus' version weighing an extra 8kg over the existing Duet 300, it's clear there must have been considerable extra attention to meaty transformers and beefy chassis work.
With eight large and lavish tubes on show, this is an amp for conspicuous visual consumption. I'm a fan of its function-first, slightly 'steam punk' styling, but some may find it a tad utilitarian. To me, the black finish, rounded corners, chunky controls and slightly retro dials lend it a certain Cold War charm. Add the beautifully finished acrylic tube guard (not shown), however, and the amp takes on a far fresher, 21st century vibe, so the aesthetic choice is yours. Mark Manwaring-White at Malvern Audio Research even hints at bespoke coloured options in the future.
Operationally, it has four line-level inputs selectable by the front right dial. Ming Da offers an optional built-in Wolfson DAC for an extra £200, enabling coaxial and USB inputs for those with digital sources. Volume can be controlled by hand
or remote control that operates the motorised volume potentiometer. As with many rather fetching VU meters, these are possibly more for retro appeal than meaningful data, but they lend it a personable face.
The amp has been hand built within a well-finished cast aluminium chassis using high-purity copper point-to-point wiring throughout for quality audio connections and near infinite serviceability. Ming Da claims all materials have been selected for maximum audio quality and reliability. The transformers are hand wound using enamelled, low-oxygen wire around especially sourced Japanese steel laminations, made of an alloy chosen explicitly for sound quality. Even the amplifier's feet are made inhouse from turned aluminium. Sometimes in the rarefied world of high-end valve amplifiers, sound quality can come at the expense of build, but not here. The attention to detail fills me with confidence that a superlative engineering-led ethos extends through the entire signal path, even to the robust remote control.
The quantity and types of tube is noteworthy. A 6LP is an unusual and very powerful driver valve for 300B triodes and this could well create a differentiated sound quality from other similar 300B designs. Ming Da has also opted for valve rectification and cathode bias over fixed bias, so the benefit for owners is that this amp doesn't require constant tweaking. Bias should never need adjustment and you're free to swap in alternative tubes of the correct specification to tune or 'tube roll' the sound to your liking.
Connecting up my 91dB quoted sensitivity Cadence Arca speakers, a Shanling CD T-100 HDCD player and Timestep T-01MC phono stage (HFC 371) via Black Rhodium Sonata VS-1 (HFC 398) and Chord Company Shawline RCA interconnects, I switch on and let everything warm through ahead of serious listening.
Sound quality
Starting things off gently with Roxy Music's Rain Rain Rain on HDCD, the opening bass line and synthesiser reveals this modest 9W amp is punching beyond its specification. Bass notes are far deeper and more defined than a single-ended triode amp has any right to achieve. The drum kit kicks in and this track has much greater drive and punch than I expect from just 9W. Bryan Ferry's vocals are portrayed with a superb blend of richness and ethereal airiness.
Soundstaging is strong with the sonic image extending very wide, but with possibly a little less front-to-back depth than class-leading preamp sections. Pace, rhythm and timing is a beguiling quality in amplifiers and lower-powered triodes can occasionally be criticised for being too laid back, but here the Ming Da is grooving beautifully and exhibiting a speed and agility that perfectly communicates the track's lilting, funky vibe.
Spinning the glorious Sheffield Lab 'direct cut' vinyl of the Los Angeles Philharmonic playing Wagner's Ride Of The Valkyries, I'm really struck with its masterful authority. 300B triode output valves in a single-ended arrangement are often celebrated for a highly transparent portrayal of more intimate music and voices, but given the modest power on tap, they are rarely known for their drive, especially around more dense music. Consequently, single-ended 300Bs
can sometimes struggle to portray the full scale and dynamics of larger orchestral works and can occasionally err on the side of a little extra creaminess, a slight smoothing of punchy dynamics and potentially a narrowing of the soundstage. Here, however, the Ming Da 300B tubes sound like triodes on steroids. This is a track that could embarrass a featherweight amp, but Wagner's huge dynamic swings are handled with majestic ease. In particular, the power and detail in the orchestra's bass instruments have a really forceful drive and a speed of attack that catches me off guard. This perceived speed is most likely the benefit of zero feedback being employed on this 'Plus' version of the amp. As a result, Wagner's most complex, dense and dynamic passages sound more open and less congested and I'm getting all the power of the orchestra, but in a way that enables me to still pick out the timbre and virtuosity of individual musicians. Stereo imaging is again excellent, especially in width, with a highly focused and sweet triangle ringing high and bright above the other musical instruments.
Coming bang up to date playing Låpsley's Station on CD and the track's evocative mix of stripped-back instrumentation, sound effects and haunting vocals is presented by the Dynasty Duet 300 Plus with sumptuousness and a sprightly snappiness. A heavily chorused, mournful keyboard sits at the back of the soundstage, rich, round and lusciously organic. Låpsley's voice has the perfect balance of hear-through transparency alongside a honeyed richness, such that tiny nuances in her delivery are exquisitely revealed but aren't served up desiccated. The quality of the bass kick is noteworthy again for its speed and impact and it's hard to equate this dynamic agility and punch I'm listening to with just nine single-ended integrated watts. The track builds with unusual, pitch-shifted vocals, extra percussion and potent rhythmic hand claps and the Duet 300 Plus strikes a consummate balance of intimacy with scale, rich tone with crackling detail and razor sharp timing with an easy going, highly musical fluidity.
Conclusion
If you are in the market for an integrated valve amplifier, but are undecided between the intimate transparency and silky airiness that can come with lower-powered, single-ended triodes, or the weight, control and scale from meatier, push-pull valve amps, auditioning the Dynasty Duet 300 Plus could be music to your ears. It's rare to get weight, detail, transparency and lively dynamics so well balanced, but Ming Da (with Malvern Audio Research's sonic tweaking) has nailed it.
Increasingly, I'm hearing a new breed of quality valve amps throw off any remnants of a stereotypical, cuddly, 'pipe and slippers' sound and instead create real drive, speed, agility and bass weight alongside their dependable transparency and sweet treble. This is a product that has clearly had a lot of love and attention to detail laboured on it and £3,499 feels like exceptional value for a hand-built integrated amp of such novel design, exquisite build quality with the convenience of auto bias and remote control. If you have digital sources and you haven't got a DAC, the ability to integrate a built-in one could also be a smart option. This is a lot of amplifier for the money and the combination of a dedicated and highly experienced, family-run team in China alongside extra knowledgeable service and technical expertise in the UK feels highly compelling. This is an extremely well-built, superbly voiced amplifier that could last a lifetime. CW
DETAILS
PRODUCT: Ming Da Dynasty Duet 300 Plus
PRICE: £3,499
ORIGIN: China/UK
TYPE: Single-ended 300B valve integrated amplifier
WEIGHT: 32kg
DIMENSIONS (WxHxD): 430 x 220 x 340mm
FEATURES
● Quoted power output: 2x 9W (into 8ohm)
● Inputs: 4x RCA line level
● Single-ended triode
● Zero feedback
DISTRIBUTOR: Ming Da UK
TELEPHONE: 07831 197019
WEBSITE: mingda.co.uk



Read the full review here

SPONSORED VIDEO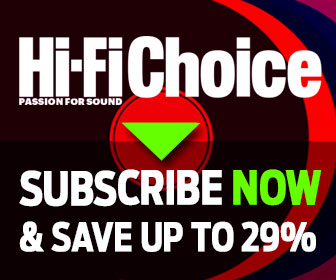 Inside this month's issue:

Cambridge Audio Alva TT V2 turntable, Meclo N50-S38 EX music library, Neat Petite Classic standmount, Sennheiser Momentum 4 Wireless headphone, six moving-coil phono preamps in our Group Test and much, much more...
Standout tracks from our
Music Reviews
section, plus our current favourites to play in the
HFC
office.