Sbooster Best Of Two Worlds Power & Precision ECO MkII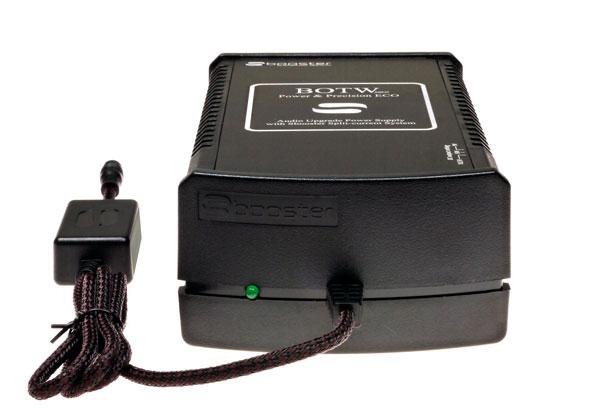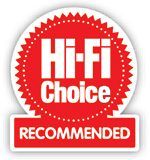 Everything from DACs to turntables come with standalone power supplies these days, and sometimes the quality can be variable. That's why it's interesting to see a growth in aftermarket models, which offer a substantially better sound in theory at least. It's important to point out that many manufacturers recommend against using aftermarket power supplies; if done with a new product within its warranty period, it can potentially invalidate claims as the product wasn't being used "as supplied".
Sbooster's extravagantly named upgrade power supply is offered in a range of guises, running at 5/6V, 9/10V, 12/13V, 15/16V, 18/19V and 24V. You have to order the model with the precise voltage to suit your application. The manufacturer claims that the output voltage is accurate within 25mV from no-load to full-load when measured directly at the output terminals inside the power supply.
This is a high-quality linear power supply, designed to replace those often bundled with hi-fi products. Poor quality switched-mode supplies are notorious for causing both voltage spikes and generating leakage current. The Sbooster instead uses a high-quality toroidal transformer claimed to give a smoother, lower leakage feed, and generate less electrical noise. Electrostatic and HF electromagnetic shielding is fitted, as is a substantial double-sided circuit board. Silver-plated copper wiring with PTFE insulation is used, along with upgraded bulk capacitors.
This latest model gets a new DC-output cable with additional shielding, sleeve and gold-plated connector pins. To this, a choice of custom-made DC-plugs is supplied to fit your intended use. The unit isn't exactly lavishly finished, but has a high-quality feel nonetheless. I opt to audition it with one of the most trusty hi-fi components in my system. I have used my ANT Audio Kora 3T SE phono stage for nearly 15 years, and compared it with a vast range of other models during that time. It's no longer on sale, but is very much a known quantity to me. Many prospective purchasers will have similarly familiar components that they want to upgrade.
Performance
The Sbooster makes a noticeable improvement to the sound from the off, delivering a cleaner, improved three-dimensional presentation that is more upfront, direct and engaged with the music. In comparison, the already decent PSU that comes bundled sounds softer, fluffier and ultimately more vague.
The difference isn't quite 'night and day' territory, yet it's not that far off. For example, I cue up my vinyl copy of The Bee Gees' 1979 album, Spirits Having Flown, and the eponymous title track sounds subtly crisper and more energetic. There is a better sense of the way the music was mixed, with more precise image location, a subtly cleaner and more transparent midband and a lovely percussive feel to the rhythm tracks. Don't get me wrong, this PSU doesn't transform the music, it just lets you get that bit closer to it in a way that's surprisingly effective considering its modest price.
Moving to a more modern track, and instead of pepping up the recording, the Best Of Two Worlds almost has the opposite effect. 4hero's Give In has a little of the edge and glare taken off it; this 2007 release was mastered to make it sound impactful and immediate, but now seems a little more subtle with a sweeter, more delicate vocal sound, and a richer and more sumptuous bass. Even up top, the hi-hats have a superior lustre to them compared with the stock PSU.
It's easy to be suspicious about aftermarket accessories such as this, but in this case the Sbooster makes a clear performance case for itself. Obviously, the improvement garnered depends on the quality of your standard, supplied PSU – and that's a moveable feast, as they say. Yet I'm in no doubt that this product is well worth auditioning. DP
DETAILS
Product: Sbooster Best Of Two Worlds Power & Precision ECO MkII
Price: £330 for 1m
Type: Power Supply
Read the full review in June issue 463

SPONSORED VIDEO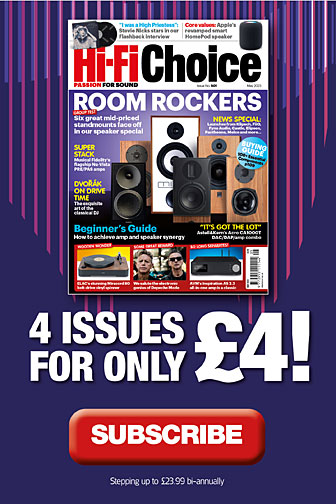 Inside this month's issue:

Wison Audio's exquisite Sasha V floorstanding loudspeaker, Origin Live Sovereign S/Agile turntable/tonearm, Final Audio ZE8000 true-wireless earbuds, Astell&Kern AK PA10 portable headphone amp, Aretai Contra 100S standmount speaker and an integrated amplifier Group Test