Sony NWZ-ZX1 digital audio player - £549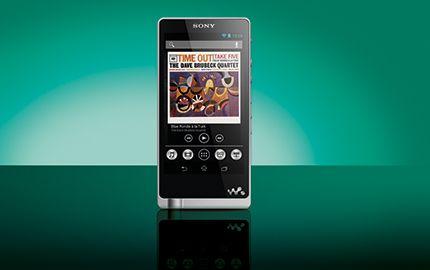 Hi-res is helping Sony give its Walkman brand a new lease of life. Adrian Justins avails his ears of the NWZ-ZX1
If anyone can help drive the take up of hi-res audio among non-audiophilesit's this Japanese giant of consumer electronics with its premium-brand reputation.
The NWZ-ZX1 operates very much like an Android phone with DLNA networking, web browsing, email, YouTube, etc, but without the telephony or texting features. Audiophiles may baulk at this multi-tasking, but such features are largely software based and unlikely to compromise the player's performance. And by offering these features rather than say an expandable memory slot, digital optical audio output, DSD compatibility or the ability to use the NWZ-ZX1 as an external DAC, Sony is clearly targeting a different type of user. The trouble is that all of the supplementary features already exist on most people's smartphones that also have a music player built-in, which is another argument for offering hi-res playback in a smartphone. After all, sales of the iPod Touch are lower than Boris Johnson's chances of winning the Tour de France. That said, I for one, am more than happy to have a separate audio device if it means sonic satisfaction that exceeds my phone's capabilities, so long as its size and weight aren't excessive.
The NWZ-ZX1 is the eagerly awaited, more expensive stablemate of the NWZ-F886, Sony's first hi-res portable, which I very much enjoyed reviewing back in HFC 381. The NWZ-F886 is a cracking little player, which sells for £259 and offers gapless FLAC, WAV and ALAC playback up to 192kHz/24-bit. The NWZ-ZX1 is more than twice the price, at £550, but is it more than twice the player? In terms of its spec the most obvious difference is that the internal memory is given a welcome boost to 128GB compared with the NWZ-F886's paltry 32GB. This provides enough capacity for around 720 tracks of approximately four minutes duration each at 24/192 or around 1,400 tracks at 96kHz. Like the first model, there's no expansion slot, but this higher capacity seems sufficient for the average user, who will undoubtedly have a mix of HD downloads and smaller-sized standard-resolution rips to carry around with them.
In terms of physical size, the NWZ-ZX1 is longer and thicker than the NWZ-F886, and feels more durable and robust. The external playback and volume buttons are bigger and much better engineered and the headphone socket is protected by a thick, gold-plated collar. As with the original model, these buttons let you bypass the screen in order to play and control your music.
While the cheaper model is sleek looking, but plastic and lightweight, the more manly NWZ-ZX1 is hewn from aluminium alloy and has a leatherette back panel that makes it easier to grip. A large chunk of the additional cost is down to the use of specialised components and an optimised electrical circuit layout, which Sony says combine with the rigid machined body to offer maximum resistance to electrical interference, and deliver 'uncompromised audio performance'.
Similarities between the models include the same 4in Triluminos OptiContrast LCD screen with 410,000 pixels. Sony has eliminated a layer of air usually found on this type of screen, and in so doing reduced reflections, even in bright sunlight. Both models use the Android 4.1 operating system, which has helped Sony's mobile phones achieve healthy sales. Other common features include the S-Master HX Class D amp, which reduces noise levels usually experienced in the high-frequency ranges (above 40kHz), and Sony's DSEE HX (Digital Sound Enhancement Engine) technology for boosting the quality of low-res compressed music files (at the expense of battery life), which worked to good effect in the NWZ-F886. The cheaper model comes with headphones, which are compatible with built-in noise-reduction software. The NWZ-ZX1 has neither, but it does come with an utterly uninspiring pouch.
Setting up the player is aided by a printed quick start guide. The most helpful user guide is located on the player itself (selected by pressing the onscreen icon), the online alternative is missing information about many features, for example the gimmicky 12Tone feature, which analyses each track so you can choose to listen to songs that suit your mood.
Transferring tunes on to the player via USB should be straightforward thanks to the Content Transfer app that installs itself on recent Apple OSX and Windows desktops. On an iMac you simply drag tracks from iTunes on to the transfer window. All metadata and album artwork is included, but playlists have to be manually reconstructed once copied on to the player. I also discover that the transfer process is unable to handle large amounts of data in one go, so that some albums require a drip-feed approach, which is about as thrilling as the security check at Luton airport. If you have a Windows computer and use Sony's Media Go software to transfer music, all tracks are automatically analysed for 12Tone – a process that has to be carried out in real time.
Most menu navigation is made by tapping, flicking, swiping, dragging, etc and while there are no complaints about the effectiveness of the screen or the gestures themselves, the layout and operating system can be confusing at times, and plain messy or illogical at others with myriad icons and different-sized fonts all over the place, some of which are no bigger than an atomic particle.
Sound quality
Given how impressive the NWZ-F886 is in terms of audio quality, I am rather eager to see how much better the NWZ-ZX1 will sound. I revisit the cheaper player and compare playback with the new model across a range of music from MP3 rips to 24/192 downloads. The difference is not so much in terms of clarity, but more one of timbre, with the NWZ-ZX1 sounding slightly warmer and more natural. It's a welcome improvement on the clinical sharpness of the NWZ-F866, especially when using DSEE HX to improve 16/44.1 rips. When David Bowie sings the line 'I've never done good things,' in Ashes To Ashes his vocal has a smidgen more roundness to it than with DSEE HX off, but overall the player is so good with any reasonable source that this battery-sapping booster is best left switched off.
A 16/44.8 AIFF rip of Antony & The Johnson's Twilight has bucketloads of detail on both players, but the slightly warmer tones of the NWZ-ZX1 are more satisfying. The slinky percussion blends effortlessly with the spine-chilling clarinet and the haunting nasal vocals effortlessly exert an iron-like grip on your senses as the player gives all the elements of the song the headroom required.
Cranking things up to higher-res tracks, again the difference is in terms of warmth, with the NWZ-FX1 absolutely nailing it with Bob Marley's Could You Be Loved (a 24/96 download from Linn), revealing all of the rhythm and energy of the song's inspired blend of percussion, guitar and mesmerising vocals.
As with the NWZ-F886 I try the ClearAudio+ option, which widens the stereo and boosts lows and highs. The wider spread and emphasis to the bass on Ashes To Ashes is unarguable, and deeply unpleasant in my book. Fans of Dr Dre and his Beats headphones may tend to disagree.
Conclusion
Sony's players aren't everyone's cup of tea, but if you can live with (or like) Android and want the wealth of non-audio features it brings then rest assured that the NWZ-ZX1 is a triumph in terms of pure audio quality. Compared with the £1,099 Astell&Kern AK120, it also looks a real steal, but the much more affordable Sony NWZ-F886 is in no way £290 worse off than its stablemate. If storage is paramount the NWZ-ZX1 is the way to go, otherwise I'd say the NWZ-F886 remains a better buy.
LIKE: Terrific sound quality across all sound formats
DISLIKE: Big price premium for that extra storage
WE SAY: Doesn't do DSD, but what it does, it does well
DETAILS
PRODUCT Sony NWZ-ZX1
ORIGIN Malaysia
TYPE 24-bit/192kHz-capable digital audio portable
WEIGHT 138g
DIMENSIONS (WxHxD) 60 x 122 x 14mm
FEATURES • 24/192 FLAC, AIFF, WAV, ALAC, MP3, AAC, WMA playback
• 128GB internal memory
• DSEE HX; S-Master MX amplification
• 4in FWVGA screen
DISTRIBUTOR Sony Europe
TELEPHONE 0845 6000124
WEBSITE sony.co.uk

SPONSORED VIDEO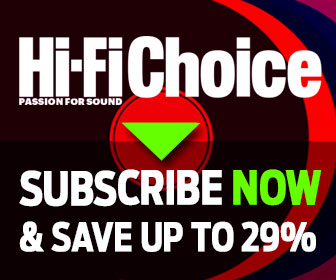 Inside this month's issue:

JBL 4305P active wireless loudspeakers, DALI's Katch G2 portable Bluetooth speaker, Bang & Olufsen Beoplay EX true-wireless earbuds and six affordable turntables battle it out in our Group Test...
Standout tracks from our
Music Reviews
section, plus our current favourites to play in the
HFC
office.