Vincent SV-500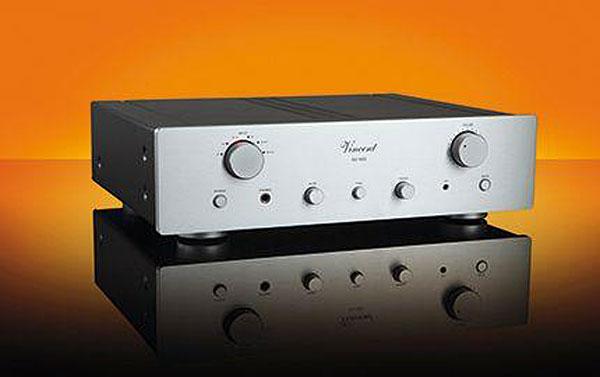 Vincent's Powerline Series entry hybrid amplifier is an understated integrated with a show-stopping sound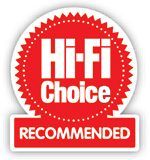 Sometimes, ignorance is bliss. Often when a new product comes my way for review, I've read up so much on it that I know precisely what it is and what to expect from it sonically. With the Vincent SV-500 integrated amplifier however, I did no such thing – although it has been on sale for a while now, this particular model is something of an unknown quantity to me. So, I simply remove it from its box, plug it in and start listening. "I'll just spin a couple of albums", I optimistically say to myself. Six hours later I look at my watch and realise it's time for bed.
The trouble with the SV-500 is that on initial inspection it looks decidedly bland and innocuous. UK-designed entry-level components often have a similar look, although many seem to have recently adopted a bit more style about them – whereas the Vincent has the air of a middling Japanese brand from the late seventies – think Sharp, Panasonic or Rotel before it went all black and minimalist. The switchgear could be from decades ago – aside from the LEDs embedded in the volume and selector knobs – and seems pretty middle of the road, like something your mum or gran might have used in years gone by to play their Carpenters albums on.
Look closer, though, and things change for the better – it is actually a tube/transistor hybrid design. Based on Vincent's SV-227 integrated amplifier, it has three valves in the preamplifier circuit – two 6N1 and one 12AX7 – which the maker says should last 10 years at a conservative estimate. There's a variable output around the back, so you can actually use it as a valve preamp. The power amplifier section uses four large Toshiba power transistors, and the SV-500 boasts a good-quality 250VA toroidal power transformer to supply the juice. The manufacturer claims a power output of 2x 50W RMS into 8ohm, rising to 80W RMS into 4.
The amplifier offers four line-level RCA unbalanced inputs, plus two digital. The latter work with the built-in Burr Brown PCM5100 DAC that runs up to 32-bit/384kHz. Defeatable bass and treble controls are offered and have quite a dramatic action, so are left switched out. The fascia also sports a headphone jack and handy mute switch.
On the back, there's additionally a line-level output for tape machines, and chunky loudspeaker binding posts are fitted. The supplied aluminium-cased remote control is a really nice touch, with a good feel. The SV-500 itself feels well built, which isn't surprising considering it is engineered in Germany before being pieced together in China. The controls feel silky, but still the unit has a utilitarian feel and is perhaps an amplifier to be heard and not seen.
Sound quality
There's a basic rightness to this little integrated that is hard not to like. In the great scheme of hi-fi amplifiers, it's not right at the very top, and yet it's very refined for an affordable integrated and less flawed than many of its rivals. You could say that it's good enough to really connect you with your music. There are certainly products available that offer more detail, depth and dimensionality at the price – and superior power output too – yet still the Vincent packs so many positives up all together, and exudes a charm that makes it a real pleasure to live with.
I kick off listening with Sugar Minott's Hard Time Pressure – three delicious minutes of classic seventies reggae with a killer groove and wonderfully syncopated playing from both band and singer alike. It's a long way from a hi-fi recording – so much material from this period sounds like it was recorded in a pedestrian underpass. The Vincent is inherently musical enough to let the goodness of the music shine through, though, without dwelling on the rudimentary production values. Its big heart and sunny disposition really accentuates the positive, getting those feet tapping in time to the beat. Although it's clear to hear that the track's production isn't perfect, the subtly warm tonality and generally propulsive character of the SV-500 seems to make you want to throw all your critical faculties away and just get into the groove.
Moving to a more respectable hi-fi recording, and Supertramp's Oh Darling is impressive. Although it's clearly been mixed for late seventies US FM radio and, therefore, tonally a little bright, it can sound superb through the right equipment and the Vincent certainly rises to the challenge. The size of the soundstage is impressive – it really does give you a 'Panavision' recorded acoustic, throwing out the sound in a most spacious way from left to right. Music naturally sounds 'big' through the SV-500, possessing a physicality and scale that some rivals will struggle to match. This, allied with an ever so slightly warm bass and subtly soft but sugary treble, makes for a large, sumptuous listening experience – as if you're reclining hands-stretched out on a vast sofa, downwind of a glass of something nice. Indeed, there is an element of euphony to its sound, as if the music isn't being reproduced as much as celebrated. The confidence and assuredness of this amplifier's rendition of this classic seventies rock track is quite something. Music through the Vincent is upbeat, involving and communicates as if it really cares and is looking for the chance to prove just how much.
I think the main reason for this is down to the amplifier's combination of transient speed and tonal warmth. It is a peppy, nippy-sounding offering that doesn't drag bass lines along in a leaden way and bounces along like a puppy through long grass on a country walk. Such speed and vim makes music fun, but it also has the tonal refinement to make it pleasant, too. Blondie's Hanging On The Telephone is a joyous experience – despite the dense, compressed recording it scythes through the undergrowth of the mix, so to speak, to reveal both backing band and lead singer in sharp relief. As Debbie Harry's vocals float ethereally between my loudspeakers, the thrash of the multiple, layered guitars, keyboards and bass guitar are a pleasure to hear, and never descend into harshness.
Bobby Womack's Across 110th Street is a glorious slice of early seventies soul/funk – and the SV-500's natural tonal warmth really makes the most of it. I've heard similarly priced amplifiers make it sound just a little too clinical, but the Vincent conveys the recording perfectly. It's perhaps not the highest-quality recording, but there's real depth and smoothness there to be had if the amplifier is up to the job. The Vincent gives an enveloping sound with lots of detail, while lead vocals are rendered in a suitably plaintive way and really captures the mood.
In absolute terms it's far from perfect, of course, yet the slight narrowing down of depth perspective doesn't diminish any of the enjoyment during the time I spend with it. Ultimately, you'll get greater transparency and more pinpoint image location if you're prepared to spend considerably more, and any concerns about a lack of absolute output power will only trouble those with large listening rooms and/or particularly inefficient loudspeakers.
Conclusion
Vincent's little SV-500 integrated amplifier may look understated, but the team responsible for what's under the hood is seriously talented and has successfully delivered a product that packs bags of fun and energy into the sub-£1,000 sector. It makes music come alive, which is what hi-fi is all about after all. DP
DETAILS
Product: Vincent SV-500
Price: £900
Origin: Germany/China
Type: Integrated amplifier/DAC
Weight: 10kg
Dimensions: (WxHxD) 430 x 118 x 375mm
FEATURES
● Quoted power: 2x 50W (8ohm)
● 32-bit/384kHz-capable DAC
● Inputs: 4x RCA; 1x optical digital; 1x coaxial digital
Distributor: Vinyl Passion
Telephone: 01623 844478
Website: missinglinkcables.co.uk
Read the full review in November issue 442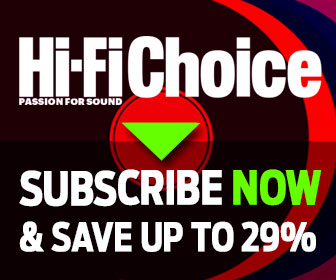 Inside this month's issue:

Auralic Vega G2.1 streaming DAC preamp, Thorens TD 148A automatic belt-drive turntable, Philips Fidelio L3 wireless headphones, high-end standmount Group Test and much, much more...
Standout tracks from our
Music Reviews
section, plus our current favourites to play in the
HFC
office.