Yamaha NP-S2000 - £1,400

Yamaha NP-S2000
Slick and sleek, with more obvious audiophile features than most, but is it worth the extra cash?
By some margin the most 'hair-shirt' of the streamers in this group, the NP-S2000 nevertheless looks a lot more like a bit of high-end audiophilia than the rest. It's vast and very heavy, and we were impressed to find, after removing 42 screws to get the lid off, that it really is quite full of electronics – two separate mains transformers, a large and well-populated audio circuit board, and so on.
Part of the reason why the audio board needs so much electronics is that it has to drive a balanced output, as well as the usual unbalanced, something you really don't often see on streamers. There are optical and electrical digital outputs as well.
If outputs are plentiful, the same can't in truth be said for inputs: there is just one, Ethernet. No USB, no digital input, no wireless of any kind. There's also not much of a display, just one line of text. It's very nicely done, but it means that you invariably have to scroll up and down to see what the other options might be at any menu level. You can, however, operate the NP-S2000 using an iPhone or iPod Touch, or control it using a home computer, via the Ethernet link.
Internet sources are limited to internet radio and podcasts, which isn't really very much of a limitation given how much stuff is available out there. Music on the network uses Twonky media server, which is pretty much a standard and appears under various disguises so you may already have it installed. The full range of sample rates is supported up to 96kHz, as well as all the usual file types and formats. Yet again, there is no way to search either forwards or backwards within a track. We really can't imagine how so many manufacturers seem to have missed this – isn't it a fundamental feature?
Sound quality
The panel listening results of this streamer were noticeably influenced by its tonal character, which is more favourable to the treble than the bass, a little bright and lacking body. Once one gets used to that, though, there's plenty to enjoy in other areas, including detail, dynamics and imaging. Timing was felt to be something of a mixed bag. It's no secret that a touch of brightness can seem to enhance timing a little, but in this case the lack of body seemed to counterbalance that and our listeners found the result frustrating.
There are other side effects, for instance an increased awareness of background noise (tape hiss) in the Miles Davis track we played. On the other hand, detail can sometimes be a touch improved by this kind of tonal balance and, as an example of that, the Bach piece for cello and piano in our presentation benefitted from particularly good detail and definition of the instruments.
Quite apart from tonality, our listeners also commented on some lack of integration in the sound. Instrument and voices, which had previously seemed to co-operate, now seemed at odds with one another.
In fact the NP-S2000 seems to be most at home with quite large-scale music, enjoying the challenge of tracking the wide dynamic swings and busy climaxes that inevitably feature. It was most successful in the opera track, making a very good job of the combined choral and orchestral climax.
LIKE: Good with music for large forces, creating a spacious sonic canvas
DISLIKE: Tonal balance distinctly favours higher frequencies, resulting in lack of impact
WE SAY: Performance just doesn't justify the price
DETAILS
Origin: Japan
Weight:12kg
Dimensions: (WxHxD) 435x69x440mm
Features:
• Inputs: Ethernet
• Outputs: Analogue (balanced and unbalanced), electrical and optical S/PDIF
• Formats: WAV, FLAC, WMA, MP3, AAC/MP4
• Max resolution: 24-bit/96kHz
Distributor: Yamaha Music Europe
Telephone: 0844 811 1116
Website: uk.yamaha.com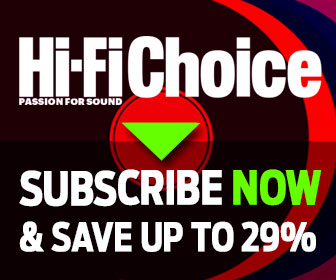 Inside this month's issue:

Hegel's V10 phono stage, iFi Audio Diablo DAC/headphone amplifier, VPI Prime 21+ turntable, System Audio's Legend 5.2 Silverback standmount, high-end headphones Group Test and much, much more...
Standout tracks from our
Music Reviews
section, plus our current favourites to play in the
HFC
office.