Yamaha A-S3200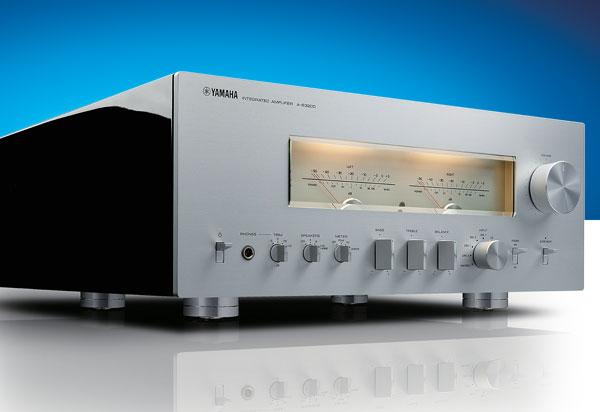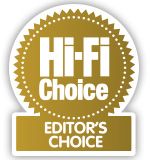 There are many things happening now that I never imagined 25 years ago – not least the vinyl revival and the fact that DAC separates are now so central to hi-fi systems. Another thing that I truly didn't envisage was the return of the Japanese consumer electronics giants to the two-channel stereo market. There was a period around the turn of the millennium when it looked like big companies from Japan were getting out of hi-fi, leaving the market to smaller specialists. Now though, they're seriously back in business – as Yamaha proves here.
A few years ago, the company made a major push into the market, offering precisely the same blend of quality and value that it did way back in the seventies when the hi-fi market was at its peak. Even more surprising is that its new products are styled in a remarkably similar way – which shows the crisp timelessness of those original amps, tuners and cassette decks. The company has just launched three new integrateds – the £2,000 A-S1200, £3,000 A-S2200 and the £5,000 A-S3200 that you see here, plus the matching £8,200 NS-3000 speaker. These join the recently introduced top-end 5000 pre-power products, meaning the company offers the full 'train set' of audiophile hi-fi separates now.
In my experience, Japanese products tend to offer a contrasting blend of strengths and weaknesses to British ones. Because of their larger production volumes, economies of scale sometimes mean that slightly more expensive components can be used – although this is often spent on the casework instead. UK designs are usually the brainchild of one gifted individual, whereas Japanese ones tend to be done more by committee. The result is that one breed is not necessarily better than the other, but they are invariably different. The A-S3200 is a textbook example of a traditional large, full-feature integrated from the land of the rising sun. Unlike so many of its price rivals, it's totally devoid of streaming or even DAC functionality. This is an unapologetically old-school integrated, complete with MM/MC phono input and headphone output – almost as if this brave new world of networked digital audio had never happened. Personally, I rather like it like that – because most people who are serious about the subject will already have their favourite DAC and/or streamer, anyway.
It's not quite top-tier in Yamaha's product portfolio – that particular accolade is reserved for the 5000 series – but still sports a lot of features from the company's flagship electronics. For example, it uses a fully balanced circuit with floating amplifier design to minimise ground noise, a discrete headphone amplifier and custom feet. A large, low-flux leakage toroidal transformer is fitted, careful mechanical grounding is apparent and thick internal wiring is used. 'PC-Triple C' pure copper continuous crystal cables are employed for the loudspeaker feeds from the power amplifier section. Carefully chosen components including four large 22,000µF/63V block capacitors are fitted, complete with brass screws.
On the outside, we're treated to a characteristic Yamaha fascia panel in beautiful brushed aluminium, complete with the sort of switchgear it was using four decades ago, and two large, brightly lit central power meters. In the seventies people scoffed at these because they weren't particularly useful, thanks to the slow ballistics of the needles, yet they're a lovely retro touch – and the A-S3200's meters have a switchable peak mode. Despite this amplifier having a plethora of features, its fine ergonomics are such that the front panel doesn't feel excessively crowded. It's available in a choice of black or silver, with polished piano black sides; the quality of finish is absolutely superb for the money.
A front panel headphone socket is offered, complete with 'trim' level control. There's switching for two sets of speakers and a choice of peak or VU settings, plus a dim function. The usual bass, treble and balance knobs are present and correct (with centre detents), and there's a large volume knob to the upper right of the fascia with a lovely butter-smooth action. The main input selector offers a choice between two unbalanced RCA line inputs, two balanced XLR ins, CD, tuner and phono. The 'main direct' function bypasses the volume control, plus preamp out, line 2 out and headphone socket – effectively turning it into a power amp. There's also an MM/MC phono preamp selector, to the right. A muting switch completes the picture.
Yamaha claims a punchy 100W RMS per channel into 8ohm and 150W into 4, for this Class AB design – which is more than most people will ever need. The power comes not via discrete transistors, but as is the usual practice these days, MOSFET power modules. Interestingly, the phono preamplifier does use discrete transistors, and is very neatly laid out in a separate circuit board using good-quality components. It would have been so much easier and cheaper for Yamaha to have simply fitted a basic op-amp to do this job – so it shows a commendable level of seriousness about vinyl.
Sound quality
Standout facets area crisp, detailed and precise midband along with effortless and authoritative power delivery. For example, feed the Yamaha with some punchy eighties pop from Duran Duran, and Last Chance On The Stairway comes over in a really commanding way. Although not the sort of programme material you'd immediately classify as 'audiophile', this is still a well recorded track from the twilight years of analogue. There's a lot going on, including a gutsy bassline and an energetic midband. Even at highish levels, driving my big Yamaha NS-1000M loudspeaker, this amp doesn't flinch; its bottom end is powerful and expressive, and never shows any sign of running out of puff even at high volumes on crescendos.
Although the A-S3200 never sounds edgy or volatile, its clean and forensic midband is subtly tonally 'well lit'. Heavily modulated nineties electronic dance proves more palatable than expected; Nookie's The Sound Of Music doesn't assault my sensitive earholes anywhere near as much as some amps I've heard, the sound presented with grip, bite and flare-flapping bass.
Another key attribute is the expansive soundstaging; it's able to recreate a cathedral-like recorded acoustic, if that's what was originally committed to tape in the studio. Large scale classic rock such as Los Endos by Genesis really fills the room. The soundstage pushes very wide left to right, and is decently three dimensional too. Better than many, the A-S3200 is able to set up a big sound. I am struck by the size and width of Phil Collins' drum kit, with epic pan rolls that punch through the complex mix. Steve Hackett's legendary guitar noodling is also a joy, sounding vital and alive.
Rhythmically the Yamaha is a battler. It doesn't quite have the fluidity and lyricism of some similarly priced tube amps, but still makes music engaging and lively. This is achieved in two ways; firstly its midband has formidable transient speed, with a great rhythmic snap to the proceedings. Secondly, the bass is big and solid, but importantly has next to no overhang. There's none of that spongy sensation that gives a pleasant bloom to proceedings, yet which slurs one note into the next. For these reasons, I find subtle pop songs like The Dolphin Brothers' Catch The Fall sound surprisingly infectious through this bruiser. This big integrated amplifier is fast, detailed and lithe enough to make even relatively intricate music sound like it has a raison d'être.
Conclusion
This accomplished performer succeeds through its breadth and depth of ability, rather than exceeding in one particular area. It's a highly capable all-rounder, and many will love its snappy sound and gutsy demeanour. The only downside is its presentation lacks the more gentle, fluid character of some similarly priced valve amps and solid-state designs. As ever, this comes down to taste – so prospective purchasers should audition it if at all possible. Factor in its superb build, neat styling and overall air of quality, and I can't help but be seriously impressed. Although expensive, the A-S3200 offers fine value for money. DP
DETAILS
Product: Yamaha A-S3200
Type: Integrated amplifier
FEATURES
● Claimed power: 2x 100W RMS (8ohm)
● Switchable MM/MC phono stage
● Inputs: 2x XLR; 4x RCA; 1x power amp
● Outputs: 2x record; preamp; 6.35mm headphone jack
● Switchable peak/VU power meters
Read the full review in
Issue 464

SPONSORED VIDEO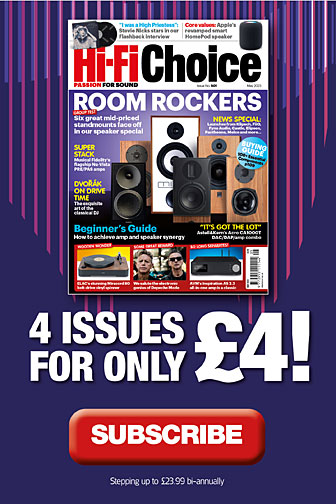 Inside this month's issue:

PMC prodigy1 standmount, Goldring E4 cartridge, Cyrus TTP Turntable, Naim Nait 50 integrated amplifier, Sennheiser Ambeo Soundbar Mini, mid-price DAC Group test and much, much more