YBA Genesis IA3A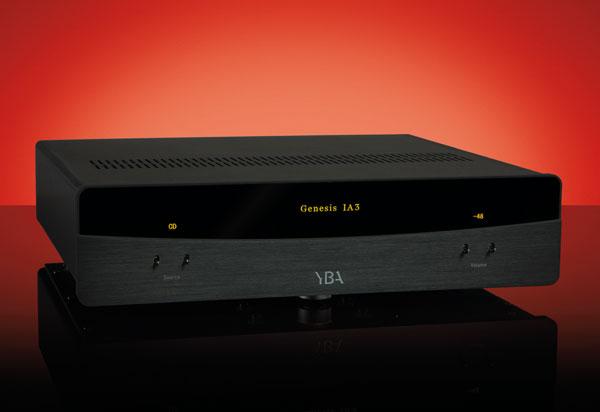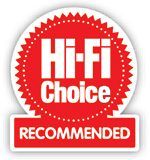 "Darling, it's a life of surprises", or so sang Prefab Sprout singer/songwriter Paddy McaLoon. He's right you know, and hi-fi never fails to cause one's eyebrows to twitch. Just when you think things are going stale, along comes an interesting new brand and suddenly things change – just a little. Actually, there is nothing new about YBA, because Yves-Bernard André launched it way back in 1981 in his native France. Being an electronics professor, he was understandably less gifted in the logistics of selling than he was in circuit design. The result was that, in the UK at least, until recently the company was one of hi-fi's best kept secrets.
YBA has, of course, been through many twists and turns since its inception and is now owned by Shanling with its products built in Shenzhen, China. Yet still its founder is very much involved in the design of its products. It has a plethora of ranges, and the Genesis is mid-way up the company product portfolio. The IA3A is an integrated amplifier that sports its own built-in DAC using the well-regarded Cirrus Logic CS4398 chipset. This lets you hook up digital sources via the single S/PDIF coaxial digital input or via USB and can handle signals up to 24-bit/192kHz.
But this is so much more than just a mere DAC; it has a coaxial digital input and output, stereo preamplifier output, and two analogue RCA inputs, plus an analogue balanced input via XLRs. Interestingly and unusually, you can switch off the internal DAC should you wish to stay listening to analogue, via a small toggle on the back panel. A single pair of speaker binding posts is fitted. Inside, there's a linear power supply with high-performance 300VA UICore transformer, says YBA. The manufacturer claims a power output of 2x 105W RMS into 8ohm, rising to 2x 150W at 4ohm.
Beauty is in the eye of the beholder, but to my eyes the company has made a pretty good job of making what's essentially a bog-standard box look the part at this price. The acrylic panel fronting the upper half of the fascia really breaks up the somewhat plain exterior and sports a display showing the amplifier's name in a most attractive yellowy-orange hue, as well as highlighting volume and source selection.
Instead of the usual four, just three feet are fitted which adds to the visual impact. The lower part of the front is normal brushed aluminium, but seems a quality affair. Four of YBA's distinctive mini toggle switches are fitted, to control both volume and source selection. They look and feel like no other hi-fi product and duly confer some sense of occasion to the Genesis IA3A; I rather like using them, but invariably end up gravitating to the supplied remote control. Overall it is quite well made, but one annoyance is a slight hum on the mains transformer. I live in the darkest recesses of Wiltshire and it's very quiet here – when I am not playing music, that is. So it's likely that many users simply won't be aware of this due to ambient noise, but it is there on the review sample all the same.
Sound quality
Having heard several YBA products before, I am expecting a warm, crisp and musical sound – and that's precisely what I get. Perhaps the closest British manufacturer to the YBA sound comes from Roksan or perhaps Exposure; this is solid state but with grace, pace and a decent degree of space. It isn't the sort of amplifier to laser etch the finest details of the recording upon your cranium. Instead, the IA3A is quite laid back and easy going tonally, yet by no means bland and uninvolving. The other side of this, however, is that in absolute terms, and relative to some price rivals, it's a little looser and less grippy. In hi-fi as in life, it's a case of deciding what you like and going for it, as no integrated is all things to all people – even at £3,200.
Visioneers' Oil And Water is about as close to hip-hop as my music collection gets; it's from a great album – Hipology – that has a wide range of styles from acid jazz to rap, and some sophisticated, soulful electro too. The YBA is in its element with this; although a pretty recent release, it has an analogue feel and is sumptuous tonally. Via a line input, driven from a Chord Hugo 2 DAC (HFC 428), it is smooth but gutsy with plenty of grunt. The midband is even and fairly spacious, with no sense of making vocals and percussion sound overly forward. Treble is relatively smooth too, although there is a slight sense of it being a little veiled. Hi-hat cymbals don't quite have the bite they should, and also sound very fractionally more coarse than some integrateds I have heard at this price point.
The track is rendered in a most enjoyable way; this amplifier doesn't hit you with its razor-sharp timing, focusing on the attack transients of the instruments and samples used, yet still manages to merrily roll along in a wholly enjoyable way. This is particularly evident with the early nineties indie-pop of Inspiral Carpets' Move. This is quite a forward-sounding recording that can actually grate; you can almost feel like you're under assault. The IA3A most certainly does not do this, choosing instead to lay the soundstage out in an open and orderly way, and stringing the instruments together in a smooth and mellifluous manner. The electric organ that dominates this band's sound isn't quite as full on as I expect, and lead vocals seem just that bit less angry. Despite sugaring the musical pill slightly, there is a good degree of involvement to be had, with plenty of foot tapping going on. The bass is EQ'd down on this track – for reasons best known to the recording and/or mastering engineers – but the YBA still has a go at carrying what little low-frequency information there is in a bouncy and propulsive way.
Midband detail isn't bad, but there are other amplifiers that eke right down into the recording better than this. The Inspirals track illustrates this clearly enough, going for a tidy and ordered presentation that doesn't drill down too much into the musical story.
Feed this amplifier some classic seventies ambient music from Brian Eno, and there's a sense that it's great on the broad brush strokes but not particularly forensic by nature. Energy Fools The Magician sounds powerful and expressive, giving a fine sense of all the instruments playing along together independently, not crowding one another out. Yet at this price it would have been nice to get more resolution to the guitar and bass sound, for example. Also, the cymbals are sweet and smooth, but lack any great feeling of air and space. This said, it still makes an extremely nice noise; there's definitely a slightly euphonic side to this amplifier's character because I have heard this track sound far thinner and more sterile elsewhere.
Soundstaging is good, if not exceptional. Steely Dan's Babylon Sisters is a seventies jazz rock tour de force – as any self-respecting child of that decade will know. It's a big-sounding track with certain instruments like the Fender Rhodes keyboard and rhythm guitar hard panned to the extremities of the soundstage. The YBA certainly obliges by rendering this in an expansive and powerful way, yet within this it doesn't do quite so well in placing elements in the mix accurately; things seem a little vague in the precise point in space they are located. At the same time, depth perspective isn't as good as some rivals I have heard; the IA3A tending to keep things fairly close to the plane of the loudspeakers rather than allowing the recorded acoustic to fall back a bit as and when it should. Instead, what it gives the listener is a great big wall of sound; it's warm, smooth and deftly handled rhythmically with good dynamic accenting, but skates over some aspects of the music a little in a bid to make things sound so nice.
Using the amplifier's built-in DAC tightens things up somewhat, and the recorded acoustic snaps into focus. Bo-Till by Clifford Jordan and John Gilmore is an energetic slice of modern jazz with remarkable sound considering it was recorded in 1957. The YBA's internal converter gives a rawer rendition of it, losing a little finesse and poise compared with when Chord Electronics' Hugo 2 is employed, but still it acquires energy and life. The tonal balance hardens up a little, as does the spatial information about the recording with the two tenor saxophones and the piano being more explicitly located. The result is great fun, with the built-in DAC proving far less compromised than I expect. Bluetooth connectivity is also a useful inclusion to have and is surprisingly listenable, but don't expect it to make your primary music source redundant. In my experience, implementations of this technology vary greatly; the IA3A easily pairs up to my various iDevices and gives a consistent, relatively glitch-free performance and has quite a decent wireless range. It's far from CD quality, but done well Bluetooth can sound respectable. The naturally smooth and even euphonic presentation of the amp means it suits this humble form of wireless streaming quite well. For example, Daft Punk's Get Lucky is lots of fun; there's an obvious lack of resolution and definition, but it does well imparting the music's catchy rhythms courtesy of Nile Rodgers and that big, warm bass and generally gutsy nature of the YBA gets the house dancing.
Conclusion
The YBA Genesis IA3A is a seriously capable upmarket integrated amplifier. It has a very personable and charming sound, lots of power and quirky and original styling and user interface. Don't let the unusual look and slightly odd ergonomics put you off, this is well worth a listen if you're in the market for a solid-state integrated amplifier at the price. DP
DETAILS
Product: YBA Genesis IA3A
Price: £3,200
Origin: France/China
Type: Integrated amplifier/DAC
Weight: 12kg
Dimensions: (WxHxD) 430 x 115 x 404mm
FEATURES
● Quoted power output: 2x 105W RMS (8ohm)
● 24-bit/192kHz-capable DAC
● Analogue inputs: 2x RCAs; 1x XLRs
● Digital inputs: 1x coaxial; 1x USB-B; Bluetooth
Read the full review in
June 2019 issue 450

SPONSORED VIDEO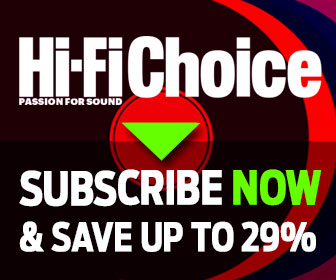 Inside this month's issue:

JBL 4305P active wireless loudspeakers, DALI's Katch G2 portable Bluetooth speaker, Bang & Olufsen Beoplay EX true-wireless earbuds and six affordable turntables battle it out in our Group Test...
Standout tracks from our
Music Reviews
section, plus our current favourites to play in the
HFC
office.