AudioQuest Rocket 22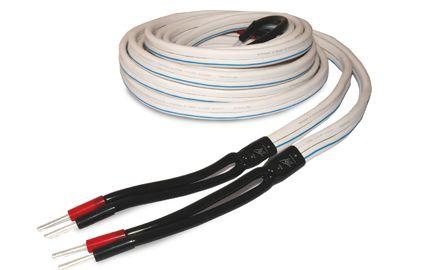 AudioQuest's latest speaker cable prepares for lift off, but will its performance be out of this world?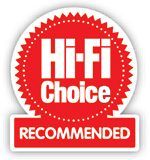 In common with the Rocket 11 loudspeaker cable (HFC 440), the Rocket 22 uses two pairs of conductors per channel, which allows both pairs to be wired in parallel for conventional 'full range' wiring, or each pair to be connected separately for bi-wiring. The conductors are made from a combination of the company's Long-Grain Copper (LGC) and Perfect-Surface Copper (PSC). The LGC and PSC wire is laid out in a 'true-concentric' configuration. This means that each layer of strands in a concentric conductor is spiralled in the opposite direction from the one below. According to AudioQuest, this is to reduce distortion.
Priced at £20 per metre, this cable is designed to be connected bare ended to speaker and amplifier binding posts or it can be used with AudioQuest banana plugs or spade connectors for an extra £35, or £52.50 for bi-wire configurations. My 3m review sample is fitted with banana plugs at both ends and I connect them between my 300B valve monoblocks and my transmission line loudspeakers.
Sound quality
First, I audition a great recording of Prokofiev's Romeo And Juliet played by the London Symphony Orchestra. Act 1 Scene 2 is a section with great contrasts heralding the arrival of guests at a ball. The music ranges from the loud, triumphal entry of each new visitor to the delicate detail of the guests mingling with each other. The music is stately, with great dynamics, as well as intimate in the quieter sections and the loudspeaker cables effectively convey all of the required formality of such an occasion perfectly.
A recording of James Taylor singing You've Got A Friend accompanied by his guitar and drums is musical and involving and shows off the surprisingly elegant performance of these excellent value cables. NR
DETAILS
Product: AudioQuest Rocket 22
Price: £20/m
Type: Loudspeaker cable
Telephone: 01249 848873
Website: audioquest.com
Read the full review in October issue 441

SPONSORED VIDEO
Inside this month's issue:

Our 500th issue reports on the Bristol Hi-Fi Show, April Record Store drop, Rega's Elex MK4 integrated amp, Tangent's PreAmp II and Power Ampster II, a high-end headphone group test and much, much more