Black Rhodium Allegretto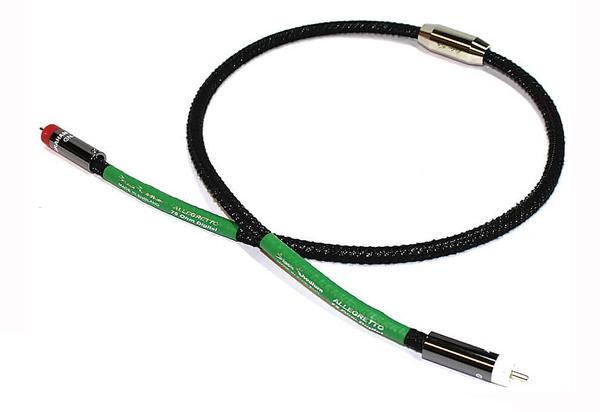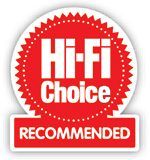 Although digital cables can work well as analogue audio interconnects, the opposite is not the case because they are not designed to have the required 75ohm impedance that is necessary. Lacking this results in a number of issues that can lead to jitter. The digital processor in the DAC then has to deal with these errors, which ultimately degrades the audio.
The Allegretto has an outer diameter of 8.4mm and has been designed as a 75ohm impedance coaxial high-frequency cable. It features silver-plated conductors insulated with a PTFE low-loss insulation. To minimise mechanical vibrations, the cable is finished off with a vibration damping braid and is fitted with an 85g Vibration Stabiliser, clamped in the centre of the cable. The cable is terminated with the company's GN-4 rhodium-plated RCA connectors, which are of very high quality and feature a single-point of contact for the earth connection.
Sound quality
Using a PrimaLuna ProLogue Eight Mk.2 CD player as a source and connecting its coaxial digital output with the Allegretto cable to the input of a Cambridge Audio Stream Magic 6 v2 (HFC 393) acting as an external DAC, I spin a CD of the choir of St. John's College, Cambridge singing Fauré's Requiem. The audio quality is all that I would hope for and I am compelled to listen to the entire piece all the way through. The soundstage is wide and deep and the orchestra is very clear and has a great presence in my listening room. The choral piece is both moving and commanding and the male solos, which are well positioned in front of the orchestra, are superbly clear. Although a little costly, the Allegretto is an excellent, well-made digital cable that certainly delivers on sound quality. NR
DETAILS
Product: Black Rhodium Allegretto
Price: £240 for 1m
Type: 75ohm digital coaxial interconnect
Read the full review in February issue 446

SPONSORED VIDEO
Inside this month's issue:

Our 500th issue reports on the Bristol Hi-Fi Show, April Record Store drop, Rega's Elex MK4 integrated amp, Tangent's PreAmp II and Power Ampster II, a high-end headphone group test and much, much more