Black Rhodium Calypso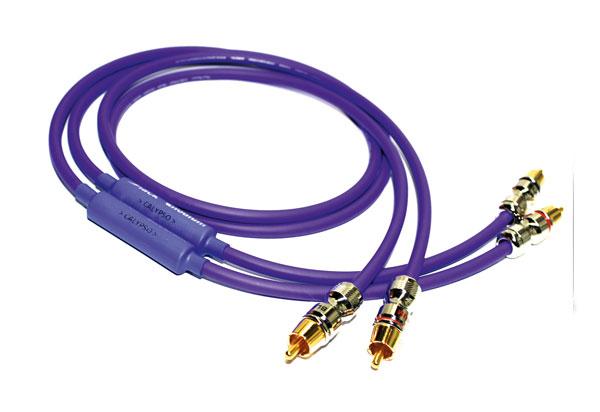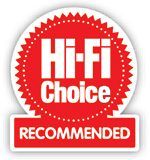 As an upgrade to its Minuet interconnect, Black Rhodium has launched the Calypso RCA interconnect. Like the Minuet, the cable is screened and employs silver-plated copper wire for the signal conductors. However, it utilises higher purity conductors and has additional layers of RFI screening. The Calypso comes in 0.5m and 1m stereo pairs. Single subwoofer lengths are also available.
The Calypso sports a triple screening arrangement – a silver-plated copper braided screen that claims to provide 94 percent coverage, an aluminium foil wrapping and a further braided screen. Terminating the cable are Black Rhodium's gold-plated 'Hourglass Silhouette' RCA plugs. The directionality of the cables is shown by printed arrows on the heatshrink sleeving of the RFI-reducing central ferrite tube.
Sound quality
With the cables installed between my preamp and monoblocks and after a good period of running in, I start testing on my Studer A810 tape deck with a recent Yarlung Records 15IPS copy-master tape recording of Yuko Mabuchi Plays Miles Davis. There is an inky blackness during the silences where all that you can sense is the atmosphere of the hall, indicating that the screening of the cable is very effective. The rendition of So What has a freshness and energy that Mabuchi and co. impart to the performance. Meanwhile, Trevor Pinnock's harpsichord on JS Bach's Partita No.2, makes me feel involved with the performance and there is an overwhelming sense of realism with the interconnects in place. NR
DETAILS
Product: Black Rhodium Calypso
Price: £240 for a 1m pair
Type: RCA interconnect
Read the full review in August issue 452

SPONSORED VIDEO
Inside this month's issue:

Our 500th issue reports on the Bristol Hi-Fi Show, April Record Store drop, Rega's Elex MK4 integrated amp, Tangent's PreAmp II and Power Ampster II, a high-end headphone group test and much, much more