Furutech Empire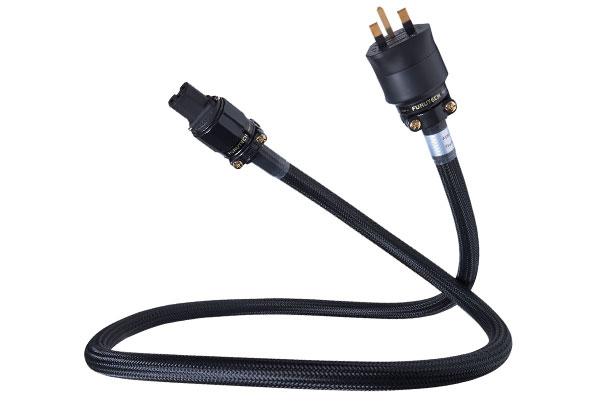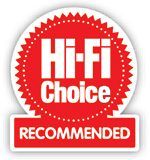 Building on the more affordable Roxy (
HFC
447) with a more complex construction and better materials, the Empire is said to reduce contact resistance and increase the rejection of radio frequency interference. It sports Furutech's 'PC-Triple C' power conductor, while differing levels of high pressure are applied to high-purity oxygen-free copper (OFC) to give a smoother transmission of electrical current. Using 45-strand conductors for live, neutral and earth, each is wrapped in a PVC sheath to damp the cable and reduce the effects of static. These are screened from RFI by a conductor shield constructed from a multi-strand OFC wire braid. There's another PVC outer sheath, followed by a tough outer of braided nylon yarn. The two gold-plated power connectors feature Furutech's Floating Field Damper grounding system to minimise electrical noise. All metal parts are cryogenically treated. The cable is beautifully made, if rather inflexible due to its thickness.
Sound quality
Sonically the Empire retains the Roxy's dark and velvety tonality, but adds an extra layer of detail and insight. There's a greater sense of focus and increased ease and effortlessness; things flow in a more natural and fluid way, and somehow the music doesn't need to try so hard. That's not to say this is a bland sounding cable, quite the reverse – it drills right down to the heart of the matter and leaves the listener enthralled, with great dynamics and shuffling rhythms. It's excellent at the price, providing seriously stiff competition to rivals – almost all of which sound less organic. DP
DETAILS
Product: Furutech Empire
Price: £327 for 1.5m
Type: Power cable
Read the full review in April issue 448
Inside February's issue

: exclusive review of Piega's Premium Wireless 701 active speaker, Chord Electronics' Huei phono stage, plus six powerhouse integrated amps go head-to-head and much, much more…
Standout tracks from our
Music Reviews
section, plus our current favourites to play in the
HFC
office.