Jelco SG-1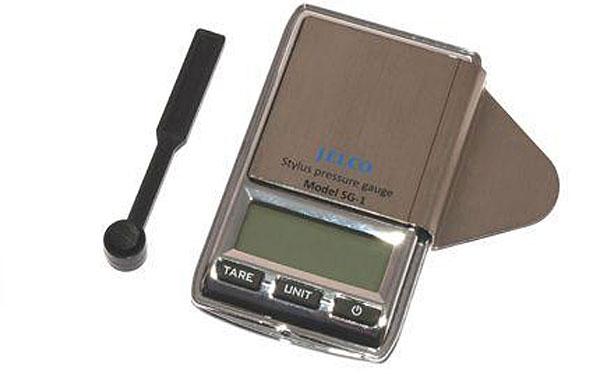 Perfect stylus setup every time with this no nonsense gauge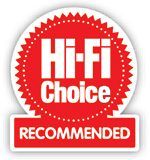 Known for its specialist tonearms, Jelco – distributed in the UK by Divine Audio, but supplied here by ISOkinetik – has made its SG-1 digital stylus pressure gauge available as a separate item priced at £79. Previously supplied with its flagship TK-950 tonearm (HFC 438), the SG-1 is a well-made gauge with a non-magnetic stainless-steel bracket fitted to the sensor plate. Pressing the on button illuminates the green backlit LCD display and zeros the balance. The scale defaults to grams, but can be changed to ounces, tael (a measurement used in China and East Asia), grain, troy ounce, pennyweight and carat by repeatedly pressing the unit button. The tare button resets the scale to zero for measuring differential weights. The gauge is supplied with a carbon-fibre stylus brush and comes in a neat plastic case.
To measure tracking force, the stylus is gently lowered onto the right-hand part of the bracket, which keeps the cartridge well away from the measuring sensor. This is important as the electronic sensors are affected by magnetism. I have often found that the powerful magnets in modern cartridges, especially moving-coils, can adversely affect the accuracy
of digital scales, which has increased the measured reading by up to 1g with some that I've used in the past.
Sound quality
A inaccurate reading is not an issue with the SG-1, it works extremely well and is one of the most accurate digital stylus gauges I have come across. The reading is stable, clearly visible and makes setting my Kiseki Blue NOS moving-coil cartridge to its recommended 1.75g tracking force a breeze. The gauge switches off the backlight after five seconds of inactivity to conserve battery power and switches off completely after 60 seconds if it's not used at all. There's a manual power-off button, too.
The SG-1 digital stylus gauge is a highly practical accessory for any turntable lover wanting to keep vinyl playback perfectly on track. NR
DETAILS
Product: Jeclo SG-1 digital stylus gauge
Price: £79
Type: Digital stylus gauge
Telephone: 0118 9814238
Website:
isokinetik.co.uk

SPONSORED VIDEO
Inside this month's issue:

Our 500th issue reports on the Bristol Hi-Fi Show, April Record Store drop, Rega's Elex MK4 integrated amp, Tangent's PreAmp II and Power Ampster II, a high-end headphone group test and much, much more