Schiit Audio Magni 3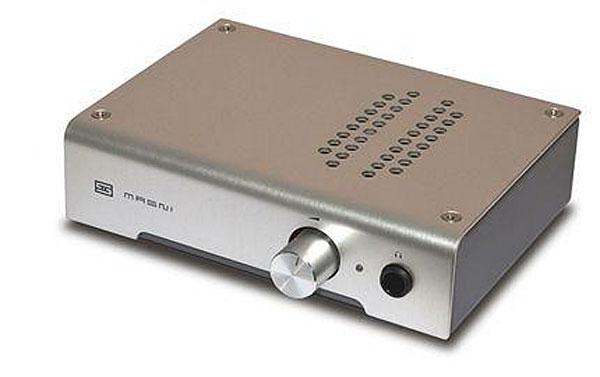 HFC puts this dedicated headphone amplifier through its paces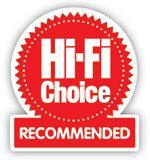 Measuring only 127 x 32 x 89mm (WxHxD), the Magni 3 is designed for use with a wide range of dynamic headphones, including in-ear and planar magnetic designs. Its power output claims to deliver up to 2000mW RMS continuous into 32ohm, with both channels driven. Eschewing low-cost op-amps, the high-speed, DC-coupled, current-feedback design with switchable gain instead opts to use discrete components and bipolar semiconductors throughout. Preamp outputs are also on hand to enable it to drive desktop-powered monitor speakers for a complete system or to connect to a conventional power amp and speaker setup. This unit also incorporates a built-in 15-20 second time-delayed start-up and instant shut-down to eliminate glitches or pops either through headphones or speakers.
The rear panel has two pairs of RCA phono sockets for the line inputs and outputs, separated by a high/low gain switch so that it can match up with a wide range of headphone sensitivities.
Sound quality
Using my valve PrimaLuna ProLogue Eight Mk.2 CD player as a source, I connect a Sennheiser HD 800 S (HFC 411) to the 6.35mm socket to the right of the rotary volume control on the front of the unit. I have to wait a few seconds after switch-on for the output protection relay to engage, which it does with a gentle click.
A fantastic Decca CD of Vivaldi's Gloria in D major has a bright and clear presentation right from the opening trumpet blasts through to the choral performance from the Choir of Saint John's College. A full orchestral recording of Hans Zimmer's Wheel Of Fortune demonstrates how well the Magni 3 handles everything from the quieter sections to the powerful drums that propel you through the music. All of the intricacies of the piece are spot on and the slightly menacing section near the end of the piece has plenty of detail. The Magni 3 is a great little headphone amplifier with an extremely attractive price tag. NR
DETAILS
Product: Schiit Audio Magni 3
Price: £110
Type: Headphone amplifier
Telephone: 01494 956558
Website: electromod.co.uk
Read the full review in June issue 437

SPONSORED VIDEO
Inside this month's issue:

Our 500th issue reports on the Bristol Hi-Fi Show, April Record Store drop, Rega's Elex MK4 integrated amp, Tangent's PreAmp II and Power Ampster II, a high-end headphone group test and much, much more