Shanling MC3000 - £1,400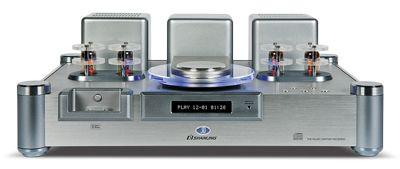 Shanling MC3000 - £1,400
With its retro looks and technology, Shanling's MC3000 is right on trend and challenges the competition
The chassis design of this device started life as a CD player and it's thanks to some nifty lateral thinking that Shanling has been able to expand its remit to amplification, radio reception and even an iPod dock. Some of the work to do that was straightforward enough; for instance, putting the power amplification and mains transformer in the 'towers' at the back. Some was really quite clever – the volume control and input selector are each operated by a knob masquerading as the top of one corner pillar.
There's nothing unusual about the internal construction, though, the parts quality is impressive, with a very recent DAC chip and quite a few good-quality op-amps. Bucking the modern trend, most components are through-hole types, despite which Shanling has even found space for relays to switch between the inputs.
Above the chassis, the valves pay homage to Leak amplifiers of yesteryear, though these little bottles only perform small-signal duty while transistors handle output currents. The top-loading transport is nice to use and reads discs quickly, its sub-three-second loading time barely rivalled by any player present or past.
Sound quality
This turned out to be the most contradictory of the group test, with opinions divided markedly. At the root of this seems to be a slightly bright character to the sound which manifests sometimes as lively energy, sometimes as harshness and/or thinness, and sometimes as increased reverberation. That last observation surprised us too, but it's demonstrable that the apparent reverberation of very acoustically 'live' classical recordings can be increased by the MC3000.
The most successful track from our blind-listening presentation was from Otis Redding, which is mellow almost to the point of dullness, and the baroque chamber music which by contrast is bright but is the kind of music that can take a little more without damage – indeed it just gets livelier and bouncier. Both of these could have done with more detail, it was generally felt, but were enjoyable nevertheless. The Rachmaninov was good on drama and dynamics but lacked insight in the heavily scored sections. Bass is good and punchy, but the overall sound is rather frustrating because it never quite marries excitement with precision. The radio works well while the iPod dock and line inputs give similar results to the CD transport.
LIKE: Great-looking; good bass drive; lively treble
DISLIKE: Can often sound too bright, even harsh; lacks detail
WE SAY: A talking point due to its striking design, but the sound doesn't come up to scratch – at best it's energetic

DETAILS
ORIGIN: China
WEIGHT: 11.4kg
DIMENSIONS: 450x165x335mm
FEATURES:
• CD transport; FM/AM radio; iPod dock
• Inputs: 3x line
• Outputs: headphone; 1x preamp; 1x video
• Digital outputs: 1x electrical
• 60-watt output
DISTRIBUTOR: Real Hi-Fi
TELEPHONE: 01257 473175
WEBSITE: shanling.com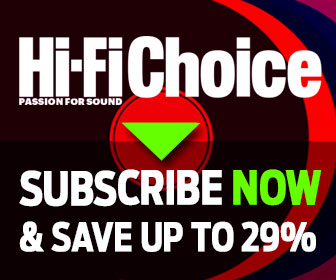 Inside this month's issue:

Thorens TD 1601 turntable, Spendor Classic 4/5 loudspeaker, Falcon Acoustics LS3/5a Gold Badge standmount, wireless smart speaker Group Test and much more...
Standout tracks from our
Music Reviews
section, plus our current favourites to play in the
HFC
office.