Yamaha MCR-N870D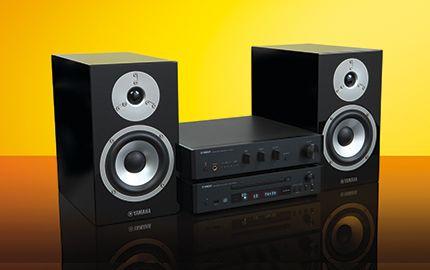 On the face of it, Yamaha's latest music system looks fairly conventional but in fact it is anything but…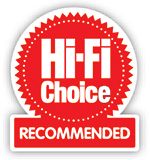 These are curious times for two-channel audio. On one hand, we have vinyl staging a comeback that makes Lazarus look half hearted. On the other, we have the integration
of streaming services and home networking pushing audio into new forms with a series of products taking advantage of it. At first glance, Yamaha's MCR-N870D system looks like it is part of the 'old guard' of conventional hi-fi systems, but in reality this is a very ambitious product and firmly part of the new wave.
This is because it is part of the MusicCast system, Yamaha's move into multi-room audio. Rather than design a specific range of speakers to form a range of products, MusicCast is a functionality set that has been added to a selection of Yamaha's products that allows you to assemble a multi-room setup that features the components you need in the places you require them. In principle this means that buying an MCR-N870D isn't just a way of filling one room with music, but potentially the first step to filling all of them.
The good news is that judged as a standalone system the MCR-N870D is still an interesting proposition. Part of the 'Grand Piano Craft' line of small separates, it comprises the A-U670 integrated amplifier and the CD-NT670D CD network receiver. At first glance, this is a fairly ordinary amp and CD combo, but the electronics do rather more than their appearance suggests and divides their features between them in a rather unusual way.
In the case of the A-U670 this means that as well as being a 70W amplifier built around a Class D module, it also offers a USB digital input supporting sampling rates up to 24-bit/192kHz and DSD up to 5.6MHz. This is what makes the MCR-N870D electronics different to their less expensive MCR-670D (£700) sibling and is one of the reasons for the '870D' monicker – despite featuring two products clearly labelled 670. A conventional analogue input is also fitted.
Smart play
The CD-NT670D is also a bit of a dark horse. It offers a CD drive that plays MP3 and WMA-encoded discs as well as conventional CDs, but also features a 24/192-capable network streamer, DAB+/FM tuner, AirPlay plus aptX Bluetooth connectivity, a USB port for thumb drives, alongside optical digital and RCA analogue inputs. It is also supplied with a remote control that operates both devices when the A-U670 amplifier is connected to it via the umbilical link cable. Most importantly, the CD-NT670D supports the MusicCast app, which means that anything connected to it can be shared to other compatible devices across your home network.
The MusicCast control app is compatible with Android and iOS operating systems. Follow its prompts to get the CD-NT670D online and you can start streaming from servers on your home network as well as access services like Spotify and Napster as well as internet radio services. Add more devices – in this case the standalone WX-030 wireless speaker (£200) and an R-N602 network receiver (£450) and you can start to do some more interesting things. If you are passing your TV signal to the analogue input on the CD receiver, for example, this becomes available elsewhere on MusicCast components and is potentially really rather useful.
The system comes with a pair of NS-BP401 standmount speakers. This two-way design mounts a 30mm soft dome tweeter and 130mm aluminium mid/bass driver in a rear-ported enclosure. The speaker is finished in a piano gloss black – and given that Yamaha also makes one or two musical instruments, it is at pains to stress that this is a proper piano finish that's applied to its keyboards and not just a shiny lacquer.
As a system, it offers rather more in the way of functionality than its straightforward looks might first suggest, and there's a lot to like too. Both units feel solid and relatively well arranged even if the CD player is a little button heavy. The controls are well weighted and while the mechanism doesn't move with the languid smoothness of more expensive rivals, it still feels solid and well executed. The display is easy to read and – assuming you don't move into using the app straight away – the remote, while hardly a thing of beauty, works well and is logically laid out.
Sound quality
Connected wirelessly to my home network and initially used as a standalone system the MCR-N870D does a number of things very well. The first and most immediately apparent aspect of the performance is that there is no shortage of power and headroom on offer. The amplifier and standmounts combine to form a partnership that has no trouble going impressively loud and sounding free of any strain or edginess while it does so. This is a system that should have no trouble filling a good-sized lounge with a decent level of sound.
The balance of the sound that's produced is also very likeable. There are some recognisable traits on show here that are historically associated with Yamaha – a refinement and very slight midrange warmth that flatters poor recordings, allowing them to sound fuller and smoother than they actually are – but tempers that with considerable treble energy that allows music to sound more energetic. M83's Saturdays = Youth album positively leaps out of the speakers and Kim & Jessie is invigoratingly exciting as a result. The performance across the streaming and CD section is very consistent, but the ESS Sabre DAC in the A-U670 amp has the edge in detail and spaciousness over the one built into the CD streamer, but can't be directly used by it.
Things aren't consistently perfect sonically either – the NS-BP401 has no shortage of low-end grunt, but this can be a bit too much of a good thing. With bass-heavy material like the soundtrack from Pacific Rim, the low end can sound a little sluggish and tends to overwhelm some of the good work the speaker is doing further up the frequency range. This doesn't drastically alter when the speaker's position relative to walls is adjusted. It's possible to find an aftermarket pair of speakers that could outperform the NS-BP401, but given they are part of the system, they acquit themselves fairly well.
Where the MCR-N870D really comes into its own, however, is when you incorporate other members of the MusicCast family. Unpack the WX-030 speaker and follow the same simple connection process and you have a speaker that boasts an impressive functionality in its own right and then additionally – thanks to a simple pairing feature on the app – becomes a slave to the MCR-N870D. This means that when placed into a kitchen or other room, it allows you to follow a Radio 4 play or something else that demands a little attention without losing any of it as you wander about the house. Latency between the devices is perfect and this avoids any irritating delay effects.
As it is relatively small, the WX-030 is unable to match the scale of the MCR-N870D's supplied speakers and the top end can come across as a little veiled. But it is still a highly capable little speaker that adds to the overall functionality of the system at the same time.
A system like this will live or die by its app performance and here the news is very good. It is impressively stable and shows no sign of bugs, locking up or closing unexpectedly and it is worth noting that while I find the device setup on Android to be a little recalcitrant, the day to day operation of the components themselves is as stable as the Apple version. It isn't perfect though, and I don't find the album browsing system to be especially well arranged for a large library but as a means of managing multiple devices – which is ultimately what Yamaha wants you to do with it – it works extremely well.
Conclusion
Yamaha has been nothing if not ambitious with MusicCast. It would have been all too easy for the company to have produced the WX-030 part of the lineup and then maybe add a few larger versions to partner it and then call it all a multi-room system, but MusicCast is rather more nuanced than that. It is perfectly possible that a number of MCR-N870D systems will find homes where their MusicCast abilities are never exploited, but as it's so easy to use and with so many compatible units in the range it seems likely that many owners will take the plunge. These might be curious times for audio, but Yamaha has a very clear idea of where it is heading. ES
DETAILS
PRODUCT: Yamaha MCR-N870D
PRICE: £1,000
ORIGIN: Electronics: Japan/China; Loudspeakers: Japan/Indonesia
TYPE: Music system with multi-room
WEIGHT: CD-NT670D: 2.9kg; A-U670: 3.3kg; NS-BP401: 5.9 each
DIMENSIONS (WxHxD): CD-NT670D: 314 x 70 x 338mm; A-U670: 314 x 70 x 342mm; NS-BP401: 176 x 310 x 327mm
FEATURES
● 24-bit/192kHz media streamer
● DSD-capable USB
● Quoted power output: 2x 70W
DISTRIBUTOR: Yamaha UK
TELEPHONE: 01908 366700
WEBSITE: uk.yamaha.com/en

Read the full review here

SPONSORED VIDEO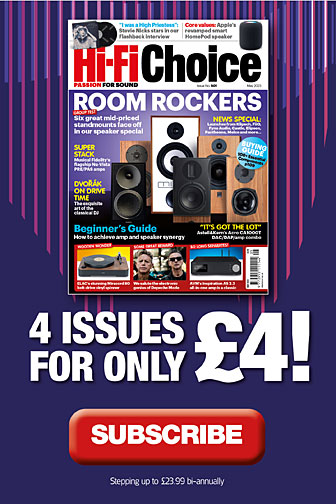 Inside this month's issue:

PMC prodigy1 standmount, Goldring E4 cartridge, Cyrus TTP Turntable, Naim Nait 50 integrated amplifier, Sennheiser Ambeo Soundbar Mini, mid-price DAC Group test and much, much more