SLiC Innovations Eclipse C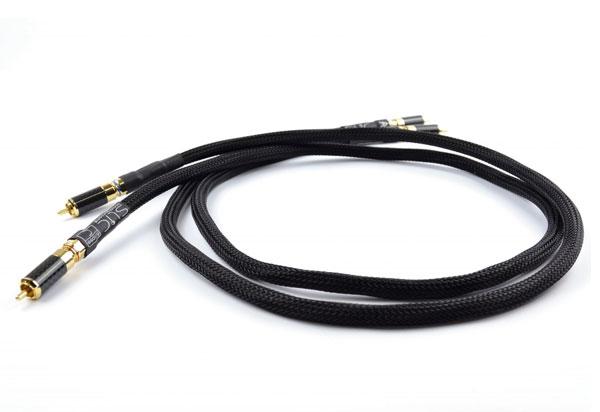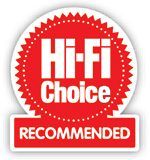 This is the third generation of the so-called Super Low Interference Cable sold via MCRU in the UK. Being the Eclipse C variant, it's the company's most expensive 'statement' cable, but you'd never know by the packaging – it comes in something resembling a wafer-thin biscuit tin. Those looking for the hi-fi equivalent of male jewellery will want to go elsewhere, but if you're someone who thinks the money should be spent on the tea and not the tea bag – so to speak – this makes perfect sense.
The new mark 3 Eclipse C seems more robust than before and has updated RCA connectors said to provide better metal-to-metal contact. The outer sleeving is different too, being an improved carbon-infused polyester to further reduce the effects of radio frequency interference. Elsewhere, the cable is as before – which is no bad thing considering it is currently one of my absolute favourites. The company is very hush-hush about details of its construction and simply reveals that it has independently verified university laboratory findings to show it is ultra-low loss, and in this respect "outperforms virtually any cable at any price". It's said to have been optimised to work across an ultra-wide frequency range going up to 300MHz, so bats should beware.
Various terminations and lengths are available; the 1m unbalanced RCA version is tested here.
Sound quality
Some say that cables are the new tone controls, as it's certainly true that you can finely calibrate the sound of system by using the right interconnect. In this case, however, it wouldn't work, because the SLiC Innovations Eclipse C will not smooth out a tonally bright hi-fi nor warm up a cold one. Actually, it's extremely open and self-effacing; it seems to dissolve into the system that it's inserted into as speedily as an Alka-Seltzer tablet in a glass of water. You simply don't notice it's there, and instead your attention is drawn to what is present. In other words, it's super-transparent – translucent almost – and this lets your existing system dig deeper into the music. There are all kind of analogies that spring to mind, but upgrading your car headlamp bulbs is a good one – more things are revealed that the naked eye – or in this case, ear – simply couldn't hear before…
Take Nu Era's Oscar Styles, for example. This is a bouncy retro electro track that's very well recorded, and putting the Eclipse C between my reference Chord Hugo 2 DAC (HFC 428) and the Cambridge Audio Edge W power amplifier (HFC 447) I'm currently using, reveals far more about the recording than other similarly priced cables previously in situ. It isn't simply a case of more detail, extra bass slam or any other particular hi-fi type gain. Rather, the music just seems more organic, with an obvious improvement in treble clarity and bass crispness, and more midband insight too.
The real gain is the sense of the music flowing in a natural and unhurried way. Moving to Crosby, Stills, Nash and Young's sixties rock classic Country Girl, it's as if a veil has suddenly been pulled away from the recording. This is one of those tracks that initially sounds poor, but the better your replay equipment the better it gets – and here it positively sings. The Eclipse C takes a metaphorical scrubbing brush to the lens through which we encounter the music, then adds a layer of Carnauba wax to seal the deal. The result is a powerful and expansive sound with great depth, superb filigree detail and an open but velvety tonal balance. The price may be a touch steep for many, but this is an exceptional interconnect that's well worth auditioning in your system. DP
DETAILS
Product: SLiC Innovations Eclipse C
Price: £550 for 1m
Type: Interconnect
Read the full review in April issue 448
Inside this month's issue:

Group Test of wireless in-ear headphones, Vertere's DG-1 turntable and Phono-1 Mk II phono stage, T+A's Series 8 mini system, Freddie Mercury's lockdown tips and much more...
Standout tracks from our
Music Reviews
section, plus our current favourites to play in the
HFC
office.