Soundeck DPS Damping Puck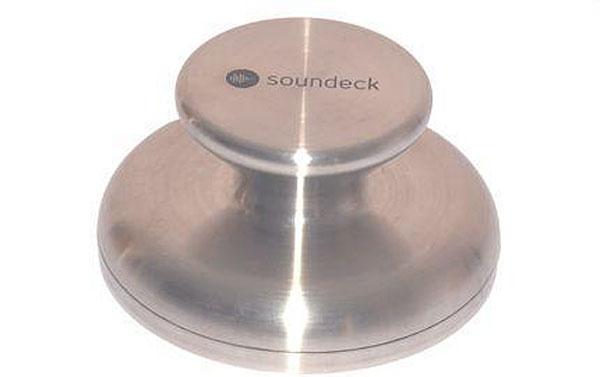 Bring the finishing touch to your turntable's performance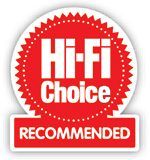 Damping pucks fulfil a number of useful functions, such as helping to keep the surface flat during vinyl playback or by adding to the rotation mass to reduce instantaneous speed changes when tracking loud passages of music and limiting record slippage. The DPS claims to go one further by collecting and removing unwanted vibrations during playback.
It's made from Sound Damped Steel (SDS), a special noise-absorbing, non-magnetic stainless steel that converts unwanted vibrational energy into negligible amounts of heat in order to reduce sonic colouration.
Weighing 780g it stands 40mm tall by 80mm wide and fits comfortably on top of the record label when placed on the platter. For anyone with lightly sprung sub-plinths where the additional weight could compress the springs to a sub-optimal position, there is a lighter aluminium version with the same constrained layer that weighs just 267g and costs £93.50.
Sound quality
With a solid plinth turntable and an LP sat directly on its acrylic platter, I can confirm that the stainless-steel puck is non-magnetic – something that's not always the case. I can hear subtle differences with it installed and playing Scarlatti Sonatas performed on the harpsichord by George Malcolm, there's an instant improvement in both clarity and detail. For example, I am really drawn into the performance of Sonata in G major by the intimate playing of all the complexities of the piece and the tonal variations of the instrument.
Moving on to a full orchestra, Grieg's In The Hall Of The Mountain King demonstrates that the bass response is clearer and tighter with the puck in position, making this a valuable addition to my turntable playback at the price. NR
DETAILS
Product: Soundeck DPS Damping Puck
Price: £97.50
Type: Damping Puck
Telephone: 0191 2590700
Website: soundeck.bigcartel.com
Read the full review in December issue 443

SPONSORED VIDEO
Inside this month's issue:

Our 500th issue reports on the Bristol Hi-Fi Show, April Record Store drop, Rega's Elex MK4 integrated amp, Tangent's PreAmp II and Power Ampster II, a high-end headphone group test and much, much more