True Colours Industries Tiger II RCA interconnect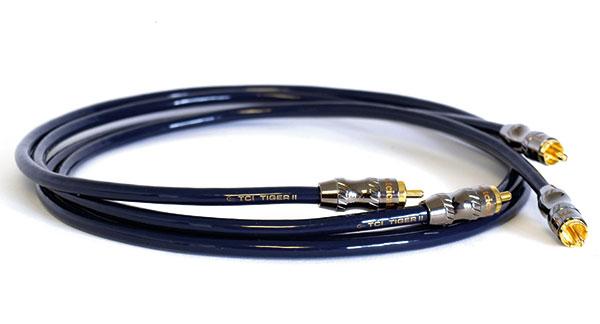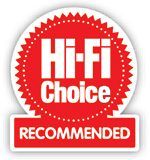 Northern Ireland-based True Colours Industries' entry-level interconnect features a twisted pair of silver-plated OFC conductors insulated with a Superthane dielectric that's terminated with the company's cast gold-plated split-pin RCA plugs and finished with a dark-blue PVC insulation. The plugs are attached using lead-free high-purity silver solder.
Sound quality
My first impression is that it's a stiff but good-quality interconnect with the RCA plugs making a reassuringly secure connection in the socket, thanks to the split-pin centre connector. Fitting the Tiger II between my preamplifier and monoblocks, I am treated to a very natural sound with great detail and clarity. A full orchestral recording of Beethoven's Symphony No.2 in D major performed by the Munich Philharmonic Orchestra, shows off the well-extended bass, excellent midrange and a wide soundstage. The authoritative opening section leads nicely into the joyful allegro and this demonstrates how nicely all of the complexities of the music are conveyed with the Tiger II in place.
The opening acoustic guitar solo in Eva Cassidy's performance of Ain't No Sunshine is clear and sounds very real in my listening room as the vocals show great presence and a rich, expressive quality. As with the Beethoven performance, the bass is sonorous and all of the emotion of the piece is beautifully presented.
Moving back to classical music, I spin a superb CD recording of Fauré's Requiem performed by the Academy of Saint Martin-in-the-Fields and the Choir of Saint John's College, Cambridge. The cable conveys the emotion of the piece with the male solos well positioned in front of the orchestra, which is very clear and has a great presence in my listening room. The Tiger II is an impressive interconnect at an attractive price. NR
DETAILS
Product: True Colours Industries Tiger II
Price: £50 for 1m
Type: RCA interconnect
Read the full review in January issue 444

SPONSORED VIDEO
Inside this month's issue:

Our 500th issue reports on the Bristol Hi-Fi Show, April Record Store drop, Rega's Elex MK4 integrated amp, Tangent's PreAmp II and Power Ampster II, a high-end headphone group test and much, much more